Sustainability Drives Chinese Consumers
10 minutes
How BSH China meets consumers' rising demands for hygiene, water saving and innovation.
China is naturally inclined to reach large figures: With its huge land mass and a population of over 1.4 billion, China currently ranks as the highest CO2 emitting country worldwide, although the per capita emissions are lower than in Germany, for instance. In total, this accounts for roughly one-third of the global CO2 emissions. Thus, China is a key player in limiting global warming to 1.5° C. Environmental and climate protection is therefore playing an increasingly important role in China, which is being resolutely driven by the Chinese government. In September 2020, its President announced that China will "aim to have CO2 emissions peak before 2030 and achieve carbon neutrality before 2060".
China pursues various environmental protection goals and the speed at which issues such as pollution are being tackled is unseen anywhere else in the world. More on this later.
One thing is clear already, achieving these targets will also require the commitment to environmental protection from Chinese consumers, whose lifestyles have a significant impact on energy consumption, and hence climate and the planet.
Significant Differences Between Urban and Rural Areas
In general, there is a huge gap between Chinese consumers in urban and rural areas. While consumers in rural areas sometimes lack basic sanitation services, consumers in big cities live a rather lavish life with better infrastructural facilities. Considering China alone, it is therefore not surprising that the "top concerns" regarding sustainability from a 2021 Kantar consumer study vary widely.
Results from the Kantar consumer study:
In the 2021 Kantar study, the most pressing issue for Chinese consumers has been air pollution. Although China can already point to impressive successes in this area: In just seven years, from 2014 to 2021, pollution has declined by about 40 percent and thus fallen to levels not seen in more than two decades. These reductions account for more than three quarters of the global decline in pollution since 2013. Moreover, the consumer study showed a concern for clean and safe water, CO2 emissions, and poor sanitation – in that order.
About 80% of the Chinese population lives in the densely populated eastern part of the country. Besides Beijing, megacities like Shanghai are home to over 25 million people. However, there are also rather rural areas in the country, which are more sparsely populated. For example, the regions in the northwest of the country. 
The requirements for home appliances are as diverse as the living conditions between rural and urban areas: Overall, energy and water consumption is a basic needs in China. But the need to save water is much more relevant in sparsely populated areas, since in the north and the west of the country, water, and especially drinkable water is extremely precious. 
In large cities, however, pollution and plastic waste are stronger prevailing issues. Interestingly, these circumstances are also reflected in the consumers' demand for products. Due to the higher rate of pollution, consumers from urban areas are, for instance, more sensitive to hygiene programs and features of their home appliances. It goes without saying that the Corona pandemic surely attributed to this feeling. 
Sustainability Brings Together Different Generations
That is it for the study results. What do people in China say? Do the results also reflect their personal opinions? How do the different generations perceive sustainability? 
Zhang Rui, 41, Vice President of Technology of BSH China takes care of sustainability for BSH China. He deals with energy-saving measures in BSH buildings as well as legal requirements and knows the wishes and concerns of the consumers, his work colleagues and neighbors. "Although sustainability affects all age groups, there are obvious differences in their experiences as well as in the actions of the different generations. In general, younger people seem to have a higher awareness level. This might have to do with their digital-savviness, allowing them to cope better with the sheer flood of information", Zhang Rui says. "In school, however, sustainability already plays an important role. Consequently, children often educate their parents at home regarding sustainability matters with the knowledge they have learned in their class. Take my son for instance", Zhang Rui says with a laugh.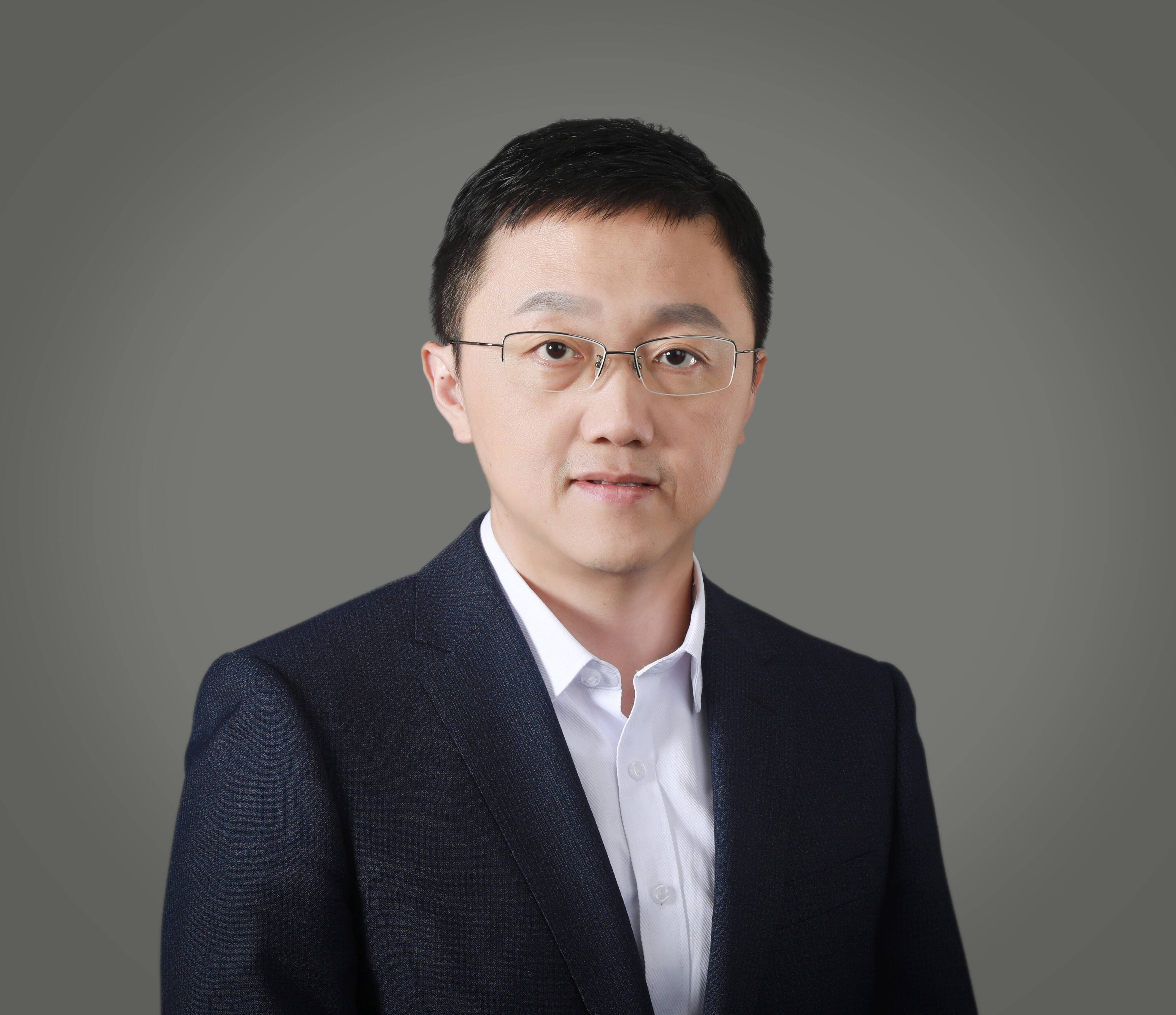 The personal perspective:
Zhang Rui is not only committed to sustainability regarding his daily business at BSH. Moreover, he tries to live by sustainable standards in his private life: This can be simple measures like less car driving and using public transport more often or consciously refraining from buying new clothes too often. When the pandemic dramatically increased the use of home delivery services, he noticed the increased packaging waste, which led to discussions within the family. Like the younger Chinese generation in general, it is his 14-year-old son Bowen who is particularly concerned about sustainability issues. The school curriculum also includes extensive education of students on the topic of sustainability by e.g. visiting a waste separation plant. Of course, as a result, such topics are discussed around the dinner table. 
"Whether at work or in my private life at home – sustainability is an always-on subject," says Zhang Rui
Innovations or Sustainability? Both!
Sustainability is a pressing and present topic among Chinese people. However, consumers in China are also very innovation-driven. This presents companies with special opportunities. "Our consumers, especially in the premium segment, expect the latest features and innovations from our home appliances. At the same time, they anticipate that the appliances will meet the highest standards of sustainability", says Zhang Rui. The Chinese government promotes this consumer attitude of entitlement by making sustainability transparent and visible through labels.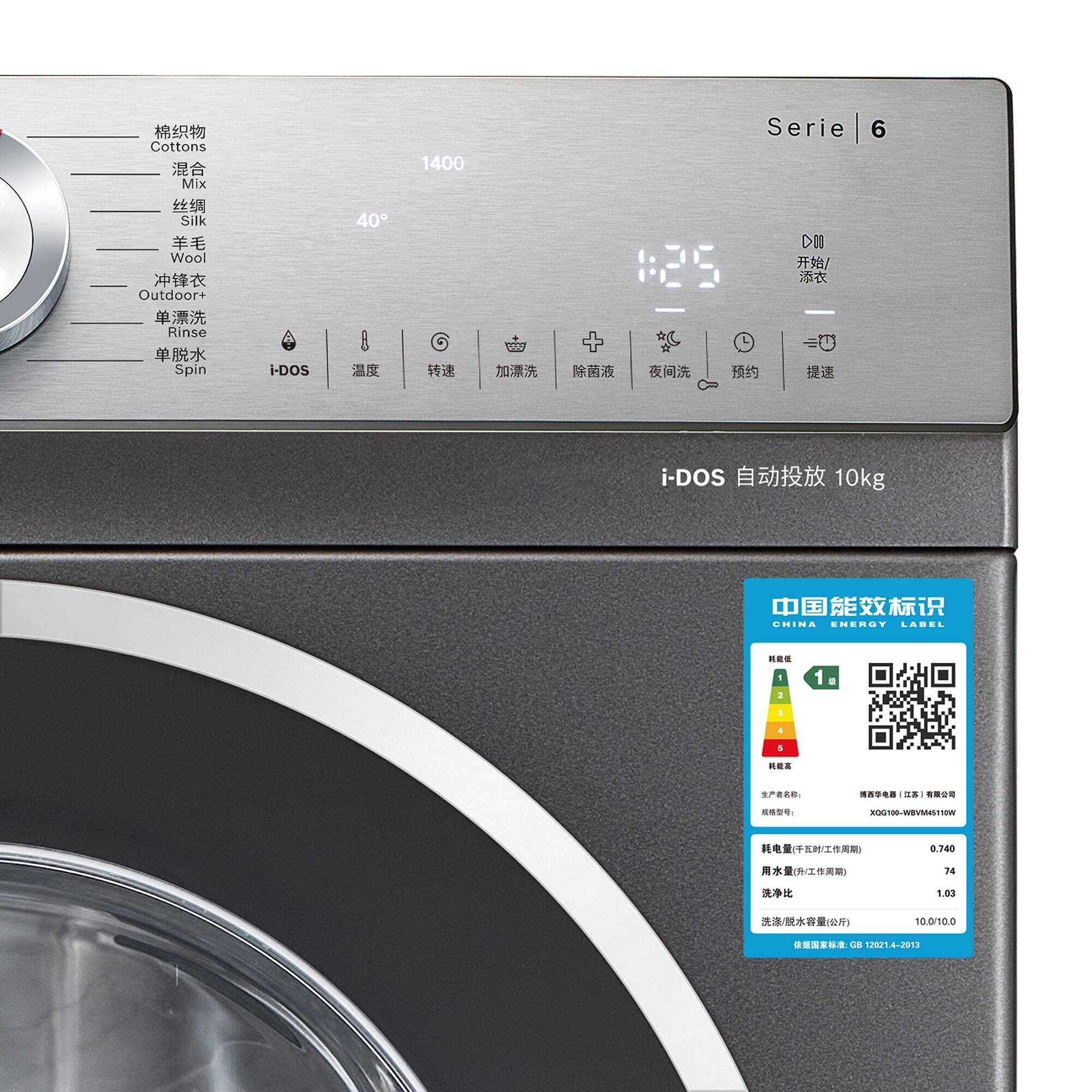 Consumers can find green labels on sustainable products, apartments, and even factories. The idea behind that is easy and quite similar to the energy labels in Europe or the USA: Consumers should instantly distinguish sustainable from non-sustainable products. The green product label, for instance, is a comprehensive index, a matrix to rate different sustainable categories like life cycle, energy, and water consumption etc. Therefore, it's very easy for consumers in retail to identify the most sustainable products, so they can then focus on the specific features.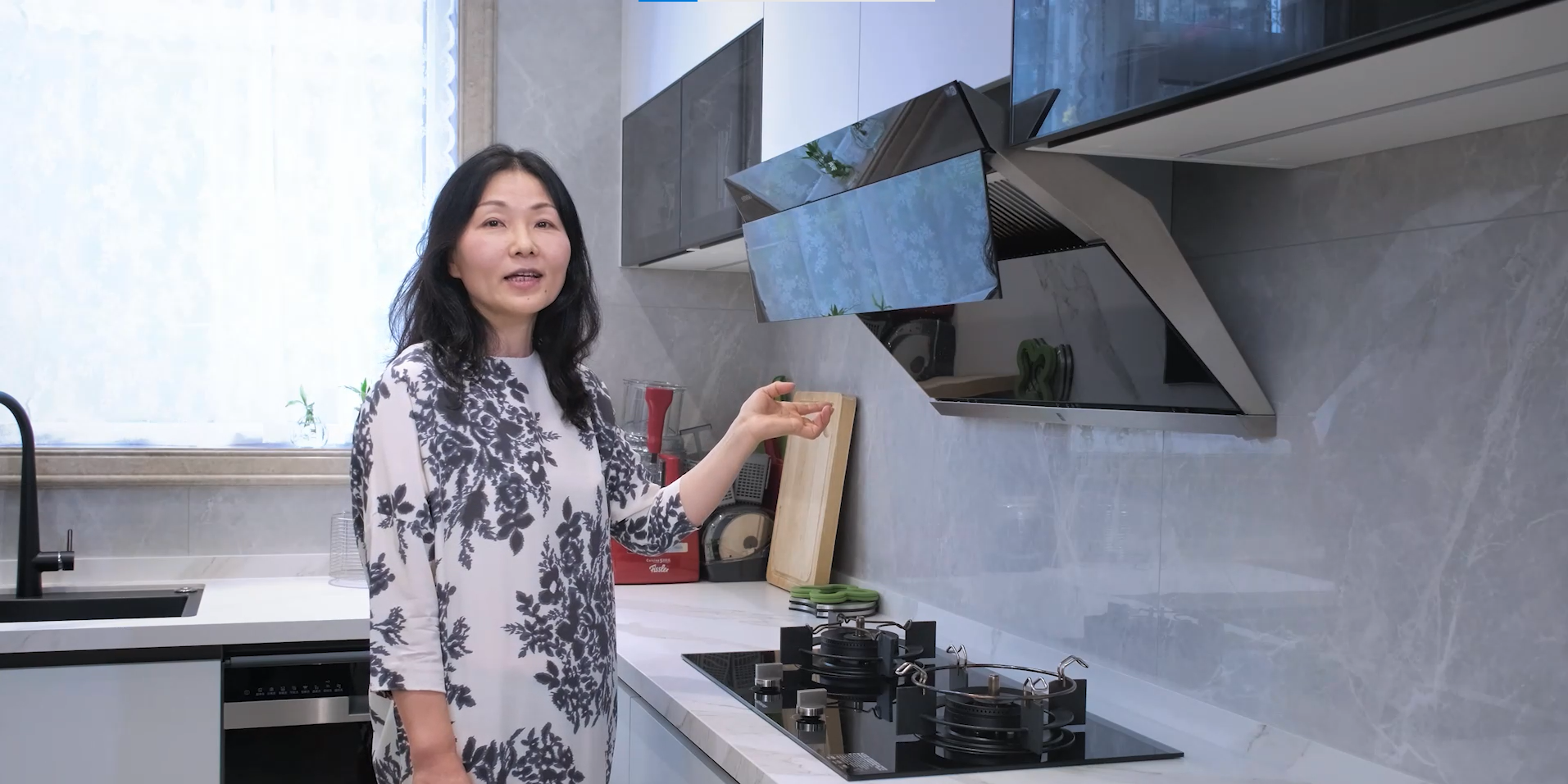 "That is why a constant drive for innovation must be part of the mindset of every manufacturer and also be further strengthened in order to remain competitive", explains Zhang Rui. "BSH clearly is in the premium segment where the price of a product is not necessarily a deal-breaker, as long as the products meet the highest standard of sustainability. In the end, a higher price is paid for the whole concept: Brand and brand image, innovative and sustainable features as well as the product's design including its superior quality."
BSHs' Winning Products 
"Corona has already had a lasting impact on consumer buying behavior. They are focusing more and more on hygiene", explains Zhang Rui. "We are meeting this consumer need with our products and innovative functions and can thus strengthen our pioneering position in this field."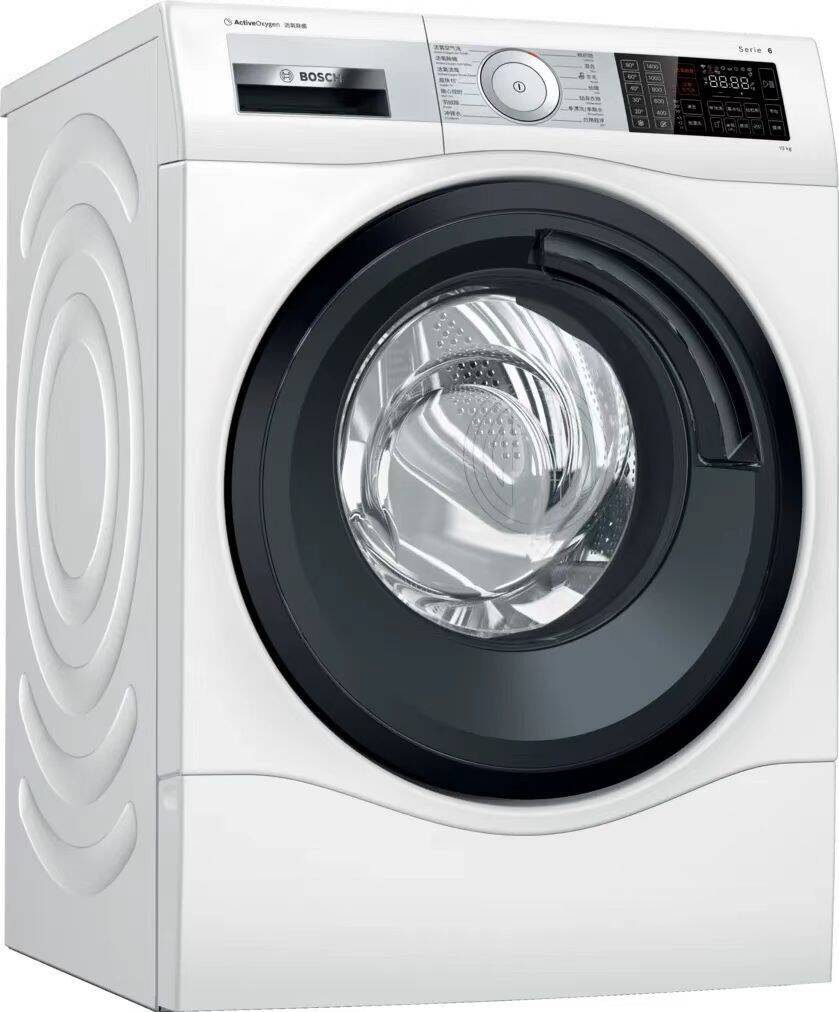 One great example of how BSH China meets the consumers' demand for hygiene is the Bosch Washing Machine WGC354B0HW, which won the "Ozone Degerming Star" of 2020 China Washing Machine Industry in China Washing Machine & Clothes Dryer Industry Symposium 2020. This product is equipped with anti-bacterial technology, which uses active oxygen to deepen the hygiene of clothes. It can deliver 99.99% hygienic results, 100% removal of mites, and kill bacteria, fungi, and molds effectively without using a disinfectant.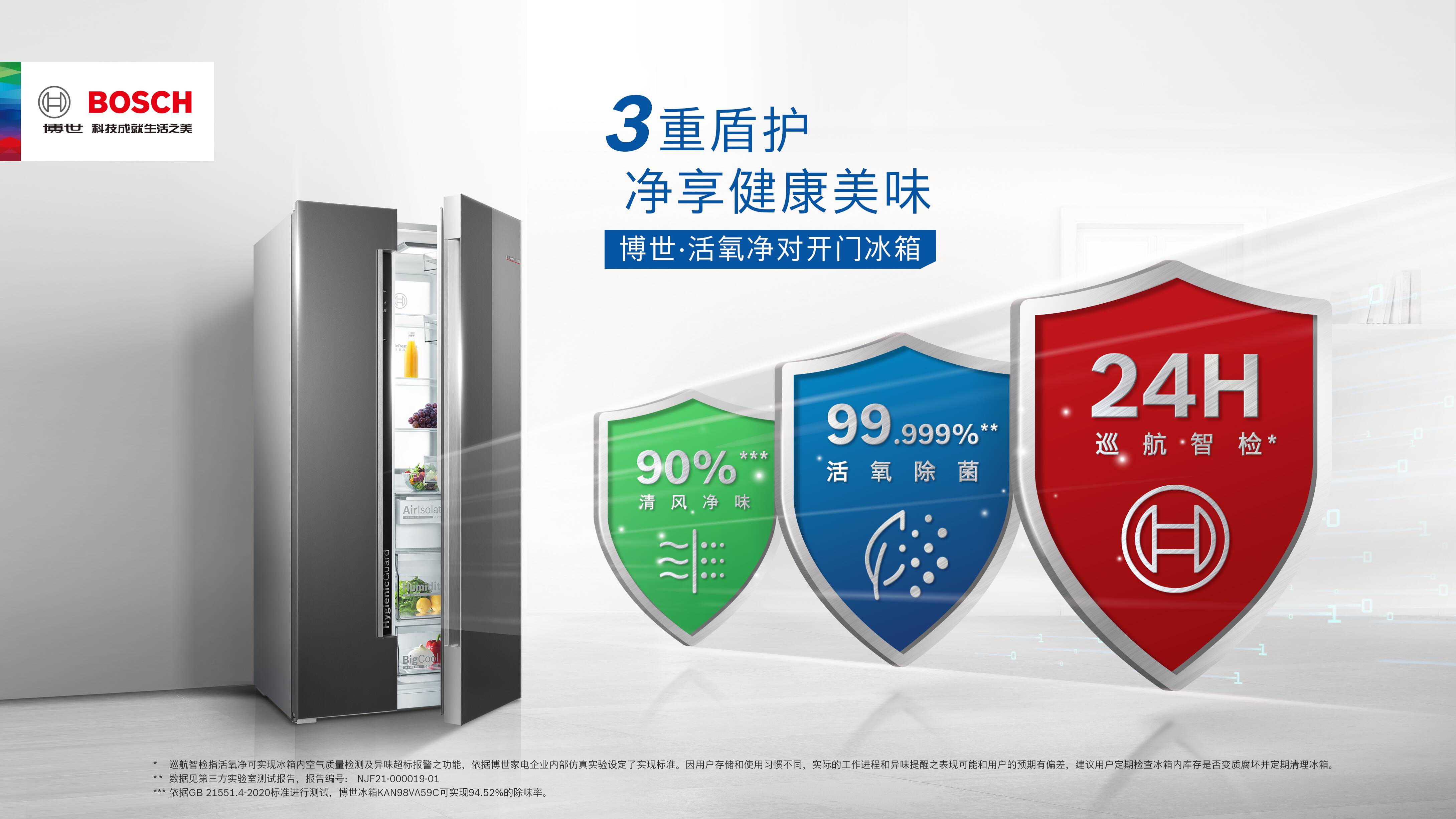 In the refrigeration sector, BSH China is coming up with Bosch the Triple Hygiene Guard Refrigerator KAN98VA59C, which meets consumer requirements for low energy consumption (China Energy Label certified class 1) and hygiene. The product derives its name from its three-stage hygiene-promoting functionalities: 
First, the Bosch Sensortec, a patented sensor that detects volatile organic compounds (VOCs).
Second, the ActiveOxygen Clean module that releases clean and fresh active oxygen to effectively remove 99.9% of bacteria and germs and kill 99.9% of viruses.
Third, again the ActiveOxygen Clean module to eliminate effectively more than 90% of unpleasant odors.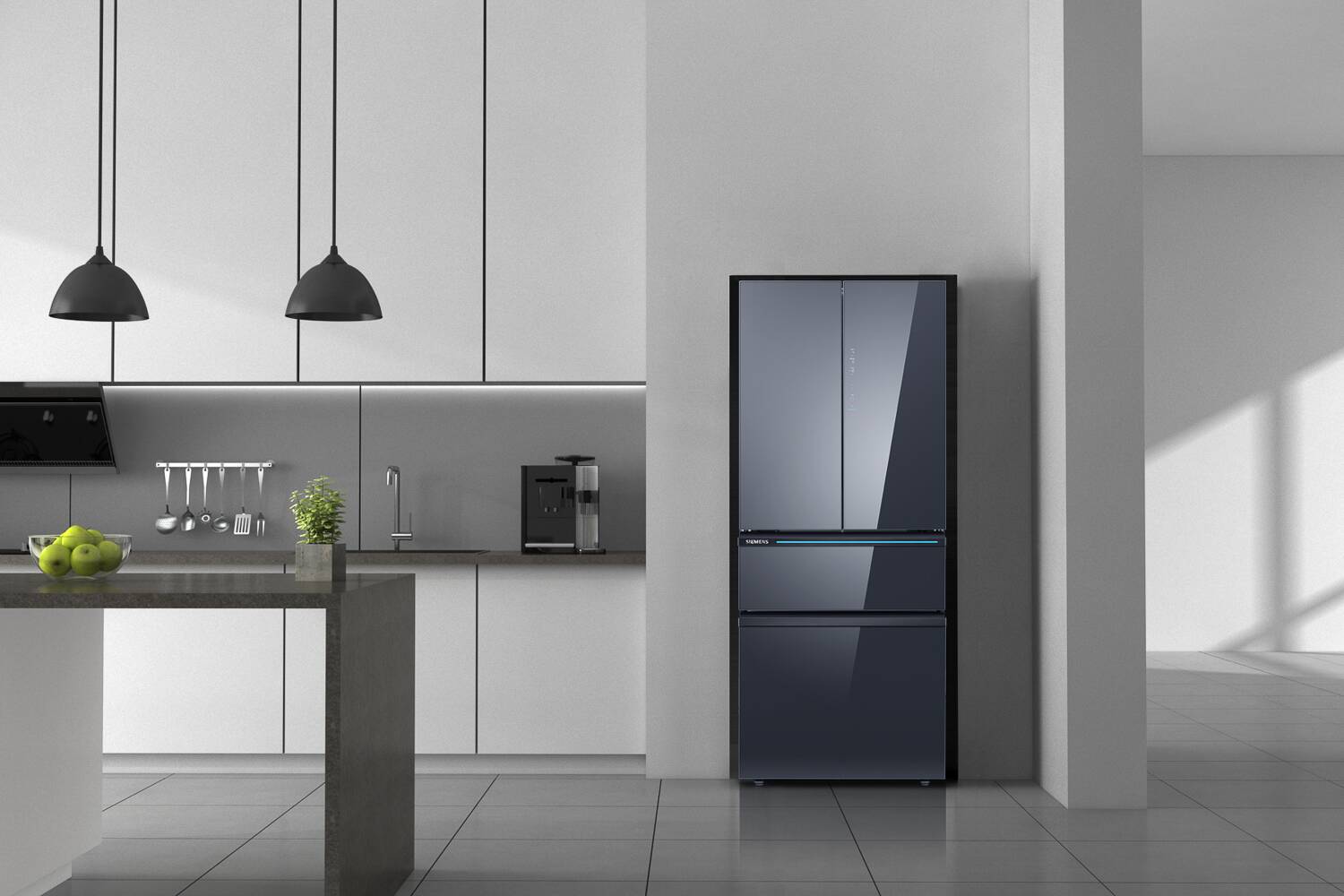 "Food waste is also a big concern here in China. In order to offer our consumers the best possible solution here, we invented the intelligent eNose system," Zhang Rui proudly explains. The Siemens Multidoor Refrigerator KF72FPA56C is the first-ever to be equipped with the eNose system that monitors food freshness within the refrigerator around the clock and remotely alerts users to the presence of bacteria, viruses, and odors – a truly stand-out product in terms of freshness technology. It also guarantees the removal of over 94% of unpleasant odors by releasing negative ions, so that fresh foods can maintain three times their shelf life.
The Manufacturing Challenge – Accepted 
"Innovative features such as eNose are very important. But of course, we also pay attention to the materials and are currently working on the recycling process of all the materials used in our home appliances", Zhang Rui explains. "Our aim is to achieve a higher quota, which is not at all easy because consumers rightly place the highest demands on materials and design - and we naturally want to offer them only the best quality. So we face these challenges with great passion", Zhang Rui smiles.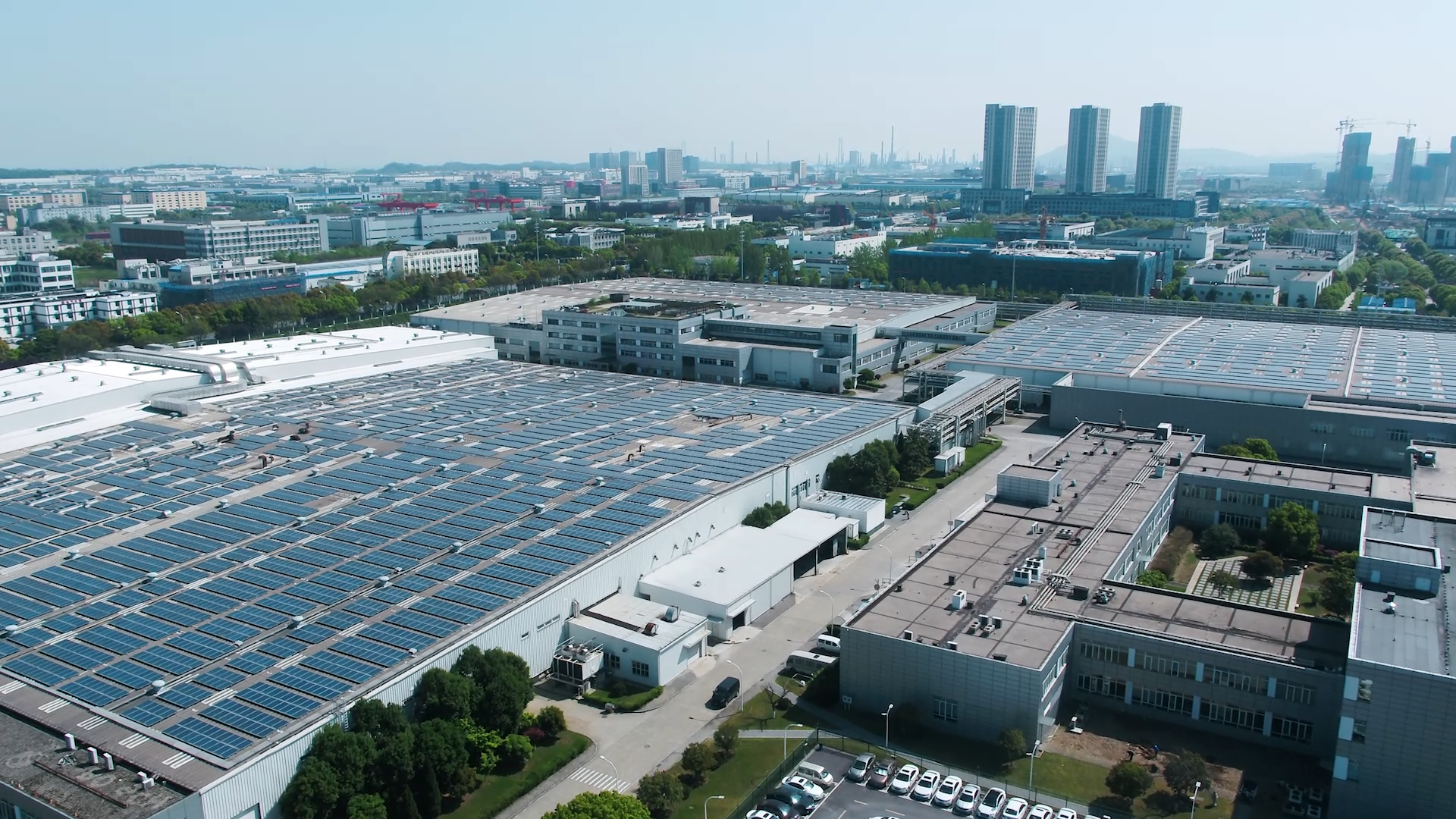 BSH is continuously optimizing for greater sustainability in the area of production. "We strive to optimize the production process and thus save resources and energy", Zhang Rui says. For example, the steam chiller' running and maintenance costs are much higher than the electrical chiller (with the same capacity, operation mode, and running time) and also resulted in higher CO2 emissions than the electricity chiller. After the calculated feasibility analysis with present energy consumption values, the steam chiller replacement project was conducted last year. After the replacement, one single electricity chiller could reduce CO2 emissions by 38.5%. By now the cost saving has already recovered all the investment as of August 2022 (after 15 months). For its efforts in the areas of energy saving, design, construction, and installation of the products, the Chinese Ministry of Industry and Information Technology (MIIT) awarded the National Green Factory Award BSH China in early 2022. There are strict rules in order to receive a green label and award: The government observes the whole concept and continuously measures water and electricity consumption. 
Conclusion
China remains an important market with gigantic opportunities for BSH. Sustainability is the driving theme, with consumers requiring water- and energy-saving solutions as well as innovations for more hygiene at home. The Chinese government is also creating further incentives for consumers and manufacturers to promote sustainable behavior and solutions. With innovative products, resource-saving production, and huge ambitions, BSH China intends to continue living up to its leadership role in sustainability across the value chain in the coming years.
Look forward to the next chapter about the efforts of BSH regarding sustainability in the Netherlands.