At Home With The People
Reading time for this article: 2 minutes
Visiting people in their homes to find out how they live their lives is a multi-faceted experience that ranges from uplifting to emotional. Sebastian knows every variation, as this is what he does for a living.
It is an amazing experience when total strangers invite you into their home
He spends a lot of his time at home with men and women who show him, for example, how they use their dishwasher. Others tell him about their preferences when it comes to brewing coffee. Or let him in on what they like about their vacuum cleaner.
A company that develops home appliances must know what consumers expect from its products. Sebastian finds out – he specializes in user experience. And with passion, he translates his findings into the products of tomorrow. "We go out to people's homes and watch them do their housework," he explains. "We talk to them about their wishes and expectations. Based on the insights we gain, we'll develop new concepts and prototypes in diverse teams together with designers, engineers or marketing experts. We'll take these products back for people to try out, which can be an eye-opener. In some cases, they use them in totally different ways than we had expected. But whatever they do with them, we'll take it from there."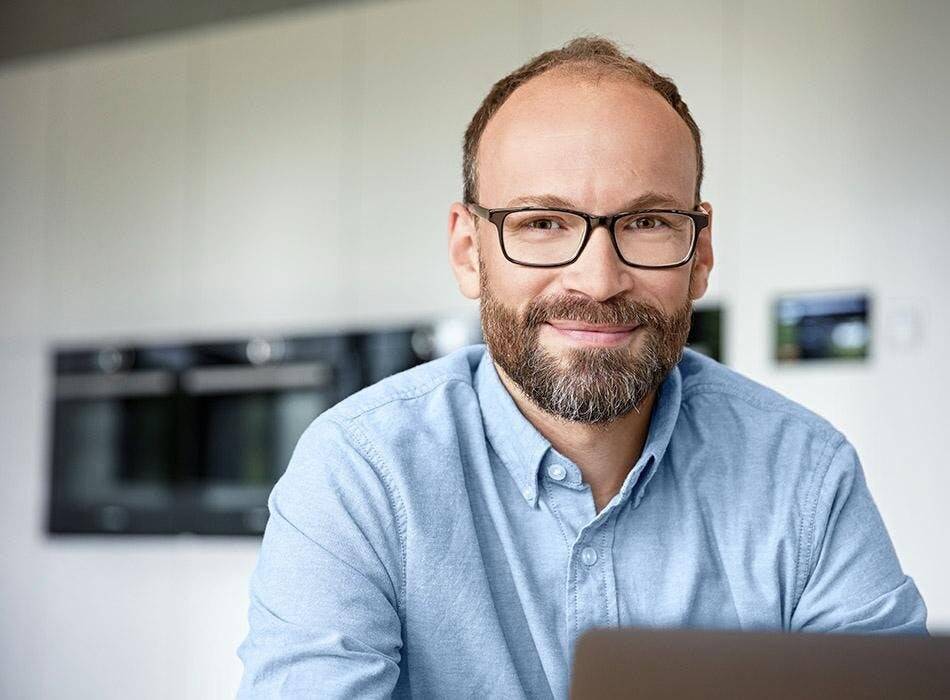 When he finished his PhD, Sebastian wanted to work in research. But jobs like his are few and far between. "I consider myself very lucky to have found my dream job," he says. He works with young professionals and retirees, singles and mothers of four, people from all walks of life. The consumer is always at the center of his attention. "It is an amazing experience when total strangers invite you into their home, show you around and talk very openly and honestly about themselves. You learn a lot about people, and sometimes it can get very emotional."
Sebastian's work is not just about technology. He looks at people's lives as a whole. "We try to get an idea what they are like, how they work, why they have certain needs." And sometimes he is in for a surprise. "Once we visited an elderly couple in London who did not have a dishwasher. We asked them why. The husband said that doing the dishes with his wife gave him the opportunity to talk to her every single evening."