Get to know our LGBT+ network "Colors of BSH"
Reading time for this article: 4 minutes
The employee network aims to increase awareness in the company for how important it is for LGBT*IQ employees to be able to be authentic in the workplace without having to fear professional disadvantages. Learn more!
Strengthening diversity, equity, and inclusion within our society and company is crucial every day all around the year. But days like National Pride Day (22nd July, 2021) certainly help to raise awareness.  
We'd like to use that opportunity to introduce one of the BSH employee network groups we are especially proud of, "Colors of BSH", and asked their members a couple of questions to learn more about their goals and their motivation. 
Interview with "Colors of BSH" 

When was the network founded and how has it developed since then?
The LGBT*IQ network "Colors of BSH" was founded in 2016 by a couple of BSH employees. 
Today, the network has a core team of 5 active members from Germany and Spain. Additionally, more than 70 BSH employees signed up for our email newsletter. From this list, we gained several colleagues as active network supporters. From the beginning on, we could gain management board members as network ambassadors, who regularly join network meetings. 
To give everyone within BSH the chance to learn more about our cause, the dimension "Sexual orientation and identity" and the network itself are represented inside the global BSH intranet pages. The network also has its own BSH Wiki Home page.  

How did you come up with the idea of founding the network? 
The main motivation of the then 3-person founding team was to place the diversity dimension "sexual orientation and identity" in the company and thus to stand up for LGBT*IQ employees. 
One of the most important drivers was to increase awareness in the company for how important it is for LGBT*IQ employees to be able to be authentic in the workplace without having to fear professional disadvantages – and at the same time to further the effectiveness of authenticity and diversity in the company. The "Colors of BSH" network has done pioneering work at BSH and, together with our colleagues, has built a strong working relationship with HR, communication, and management. With LGBT*IQ campaigns and regular network meetings, "Colors of BSH" became well known among the global BSH colleagues. 

What kind of work is the network doing?
We organize events and campaigns like the participation in Christopher Street Day Munich and contribute to BSH Diversity Week with Intranet articles. The aim is to get more visibility, inform, and create a dialog for LGBT*IQ topics and the community. 
Furthermore, we aim to create a platform for exchange between supporters (allies) and LGBT*IQ colleagues. This helps us to create awareness for what diversity really means and reduce fear of contact by providing information. 

What projects will you be working on in the near future?  
We'd like to reactivate the newsletter and set up ambassadors in every country which we paused during the pandemic. Furthermore, we will collaborate with other BSH and Bosch networks worldwide. And of course, there need to be more events and campaigns throughout the year to increase visibility 

How can interested colleagues find out about your work and join the network? 
A starting point would be the intranet and our wiki page. There, everyone can find up-to-date information and add themselves with a simple comment. Additionally, please feel free to reach out to any member of the core team!  
We need to gain more allies and build up a network to achieve our goals.  

What motivates you and gives you the strength to fight for the important values of the network?
We need to show and support tolerance and inclusion initiatives since it is the only way we will grow as a society. Everyone needs to be respected and we need to assure creating a safe environment through actions, events, and most importantly, visibility.  

How important are networks founded by employees in companies in your opinion?
They are essential. Networks founded by employees give them the chance to speak up and change things within the company. They are free from any political influence. As a result, employee founded networks help to eliminate hierarchies and bring people closer together 

What can members of the network learn through the work?
In our opinion, supporting our network has various benefits for one's personal and professional development. We're learning from each other how to listen to the views of other realities, have respectful discussions, and help to achieve a more inclusive society and company. Furthermore, we're joining forces to create an appreciative working environment without prejudices, where you can find space to talk, e.g. about your holidays with your same-sex partner or where you can talk openly about the (new) identity as a transgender. This empowers creativity and innovation.  

Is there something else you want to shout out to your colleagues?
Join us in this fascinating network! We need you on board! :-)

CEO Carla Kriwet gets rewarded as "ProutExecutiveAlly" by PROUT@WORK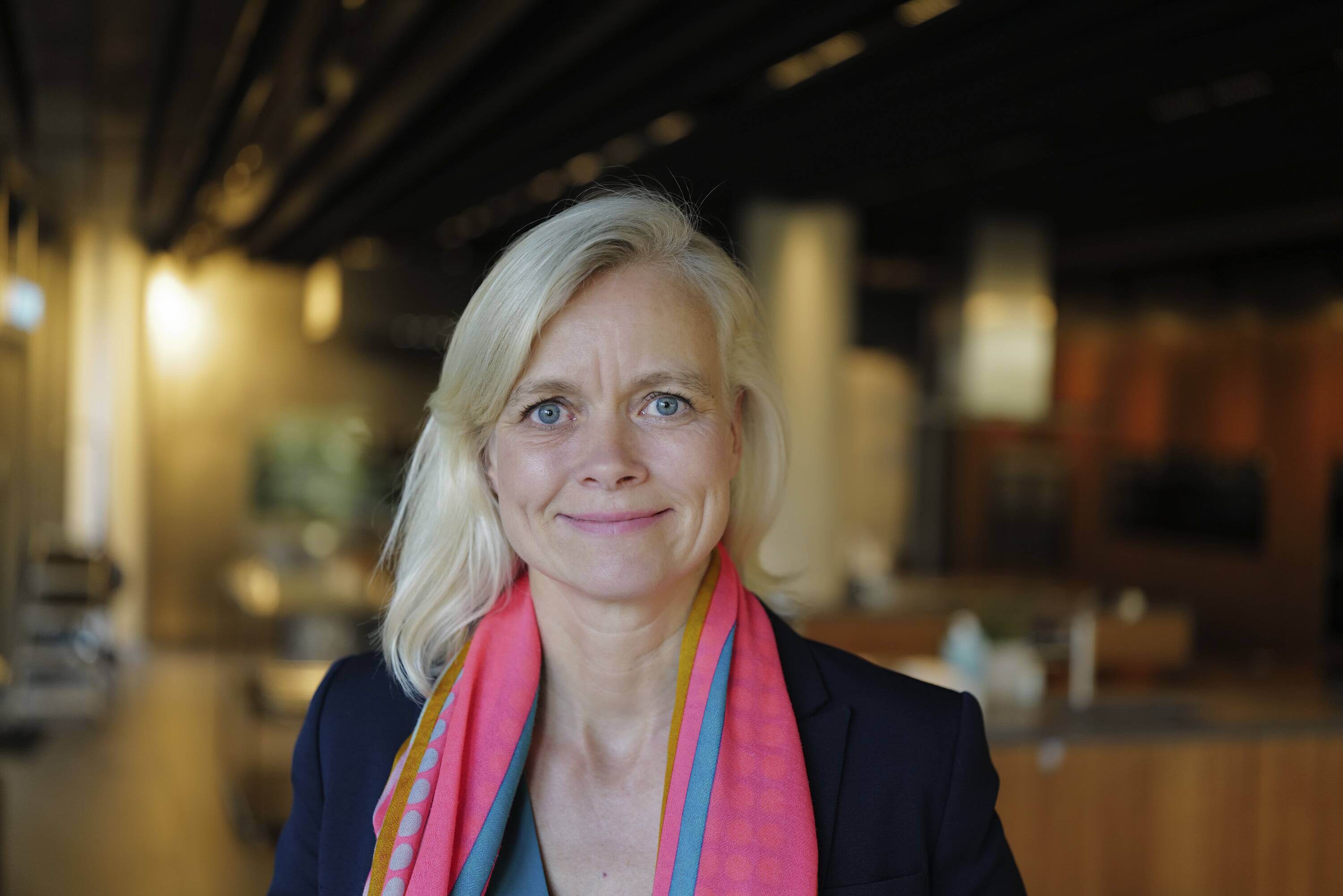 Proactively initiated by the network "Colors of BSH", CEO Carla Kriwet was rewarded as "ProutExecutiveAlly" by the foundation PROUT@WORK (no spelling mistake!). PROUT@WORK is a leading German think tank, providing advice and shaping the debate on LGBT*IQ topics in the workplace. 
The award for "Executive Allies" honors outstanding support for LGBT*IQ visibility and equity by a high-ranked, non-LGBT*IQ person.  
The award is a big incentive for Carla and all of us to keep up the good work — there's still so much to do!