How Inspekto Has Reduced Waste by More Than 90% At the Traunreut Plant
BSH Startup Kitchen helped the Traunreut manufacturing plant significantly cut down material waste through an open innovation partnership with Inspekto, a German-Israeli startup. The partnership has allowed BSH to uphold its firm commitment to sustainability.
This partnership is part of the BSH Open Innovation activities in which the goal is to reduce the cost of innovation and time to market through the validation of emerging technologies and solutions from startups. 
BSH directly purchases the startup's service or product, offering young companies the opportunity to test and validate these solutions within its business units. If this piloting phase is successful, there is a possibility of a long-term business relationship. 
"We have recognized that startups are a valuable source of innovative technologies and solutions for many of our business segments. BSH Startup Kitchen can apply such innovations directly in our product development, and also boost the productivity of our processes." Lars Roessler, Venture Partner at BSH Startup Kitchen
One of these partnerships, Inspekto, is a lighthouse example that has greatly contributed to BSH's innovation goals. The AI-powered startup has developed an autonomous vision-inspection system that increases the accuracy of batch inspection in order to reduce scrap and streamline processes.
Learn more about the success story in this short video: 
Why did BSH look for external support?
Implementing quality assurance (QA) and quality control (QC) allow manufacturing companies to save time, money, and labor, and at BSH it is what allows us to meet consumers' needs with high-quality appliances. In order to reduce waste and avoid using additional storage space for misaligned batch sizes, frequent inspections of produced parts are necessary. "Even with multiple inspection check-ups, mistakes still emerged, thus increasing scrap-related costs. BSH had experimented with automated inspection solutions in the past, but each proved unsatisfactory and costly", explains Dipjyoti Deb, Venture Partner at BSH Startup Kitchen.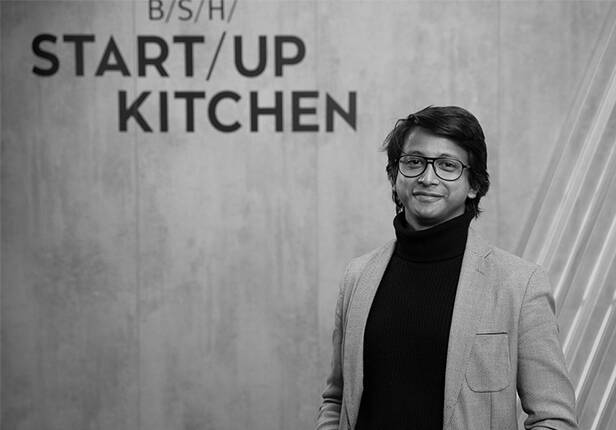 Dipyoti Deb, Venture Partner at BSH Startup Kitchen
So the challenge was very clear: increase the accuracy and efficiency of batch inspection processes. BSH Project Engineers Markus Maier and Stefan Schauberger were responsible for reducing the detection time of component defects at one of BSH's oven manufacturing plants in Traunreut. For that reason, they approached BSH Startup Kitchen with this problem, and a partnership with Inspekto was formed.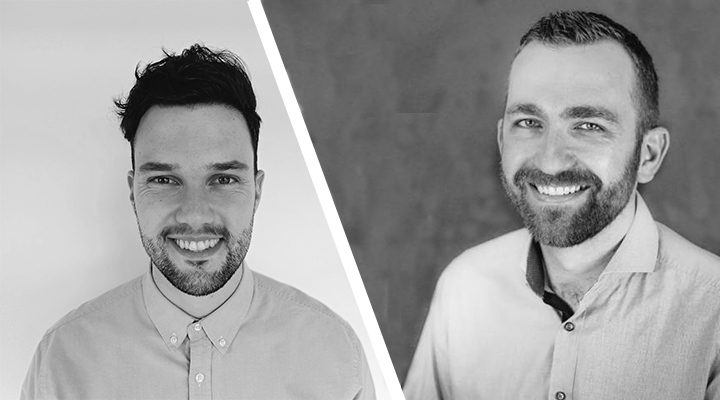 Markus Maier (left) and Stefan Schauberger (right)
"Inspekto's breakthrough AI solution S70 is the world's first Autonomous Machine Vision System that automates QC processes via a self-learning, stand-alone, and user-centric approach. The goal is to reduce the Total Cost of Defect", says Dipjyoti. What's more, the S70 can be trained quickly, adapt to environmental changes, and inspect multiple products and models simultaneously — all as an offline solution without any cloud deployment challenges.
"The result was so impressive that, while the solution was initially planned for only three use cases, it is now successfully tested and validated for six additional applications in different production lines." Dipjyoti Deb, Venture Partner at BSH Startup Kitchen
Sustainability achieved through innovation 
With Inspekto's easy-to-use and low-cost offline camera system successfully implemented, BSH now has a batch inspection system that can be set up in a matter of minutes without special training. Furthermore, what makes the technology especially significant, is the highly accurate inspection right at the beginning of the assembly line. As a result, there was a remarkably large reduction in the amount of scrap generated by the Traunreut factory, since the small number of parts produced of errors is now even lower. Thus, with less waste coming from the production lines, Inspekto's technology contributes significantly to BSH's commitment to sustainability by reducing material waste.
--------------------------------------------------------------------------- 
The Startup Kitchen is constantly looking for potential partners among the best startups worldwide for specific BSH projects and products. If you want to learn more about cooperation opportunities, visit their website, LinkedIn page, or send an email to: hello@bshstartupkitchen.com. 
---------------------------------------------------------------------------