How to tackle a serious topic like sustainability with flare? Think Sustainable #LikeABosch
The Internet of Things (IoT) is changing how we live – homes are becoming smarter, factories more efficient, and climate-friendly solutions allow for a healthier and more sustainable life. Find out how BSH adapted the #LikeABosch campaign to address the needs of our home appliance consumers in Europe.
What does it mean to live #LikeABosch? The young protagonist (Shawn) in Robert Bosch's original video series is always on top of things thanks to connected solutions. Smartphone in hand, he operates his car, lawnmower, or coffee machine in a cool, smart, and confident way – he's in charge of things "like a Bosch." What was planned as a pure IoT brand awareness work became, over the course of time, an advertising hit that could be used to convey other major topics, too. Inspired by this huge success, BSH decided to join the movement. Jonas Eklof, Head of Communications at Bosch Home Appliances Europe, along with a cross-functional team, adapted the campaign to showcase how home appliance technology helps consumers to live healthier and more sustainable lives. 
"The first two films, released in 2020 in Europe, focused on promoting a wide range of features and benefits, including self-dosing washing machines, energy-saving dishwashers, and brand new indoor gardening solutions", says Eklof.

Under the mottos "Live Sustainable #LikeABosch" and "Live Healthy #LikeABosch", the videos became huge YouTube successes, accumulating more than 90 million views only in its first six months of airing in Europe.


Live Sustainable #LikeABosch
Live Healthy #LikeABosch
Sustainable even behind the scenes
"Living sustainably #LikeABosch is also our motto when the cameras are off", underlines Eklof. 
Sustainability is and has always been imperative for BSH. Since the end of 2020, all BSH locations worldwide operate carbon-neutral. Hence, every BSH product developed and manufactured at our locations is done without leaving a carbon footprint behind. As a result, our global activities do not have a negative impact on the climate. That way, we can directly influence the reduction of carbon emissions and achieve a big difference in a short time.
Besides the company-wide efforts, impactful climate protection can only be achieved through collective action. This is why it's BSH's goal to enable more sustainable ways of living for our consumers. For that, we stay committed to providing them with highly energy-efficient and resource-saving appliances.
"Through products like the heat-pump dryer, the Zeolith dishwasher, or the i-Dos washing machine, we want to enable everyone to reduce their own carbon footprint. That's why we highlighted these products in our brand campaign", explains Eklof.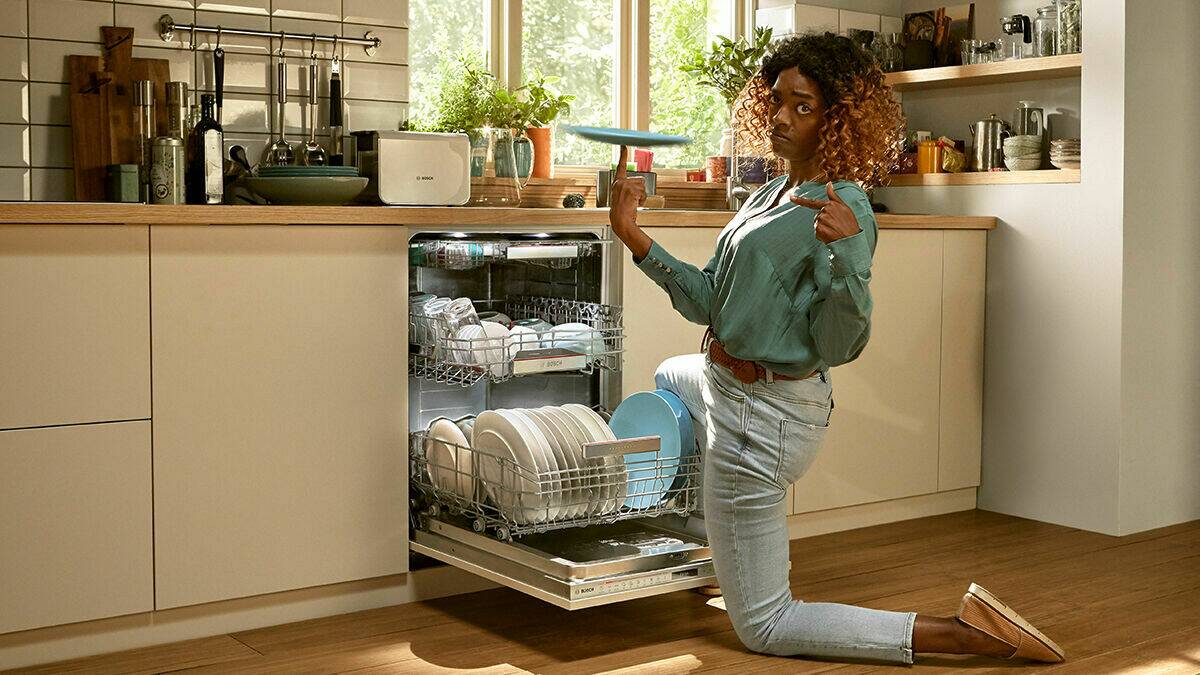 Our PerfectDry dishwashers use natural Zeolith minerals to save energy while drying even the most demanding dishes perfectly. As a result, they use 20% less energy than a non Zeolith dishwasher*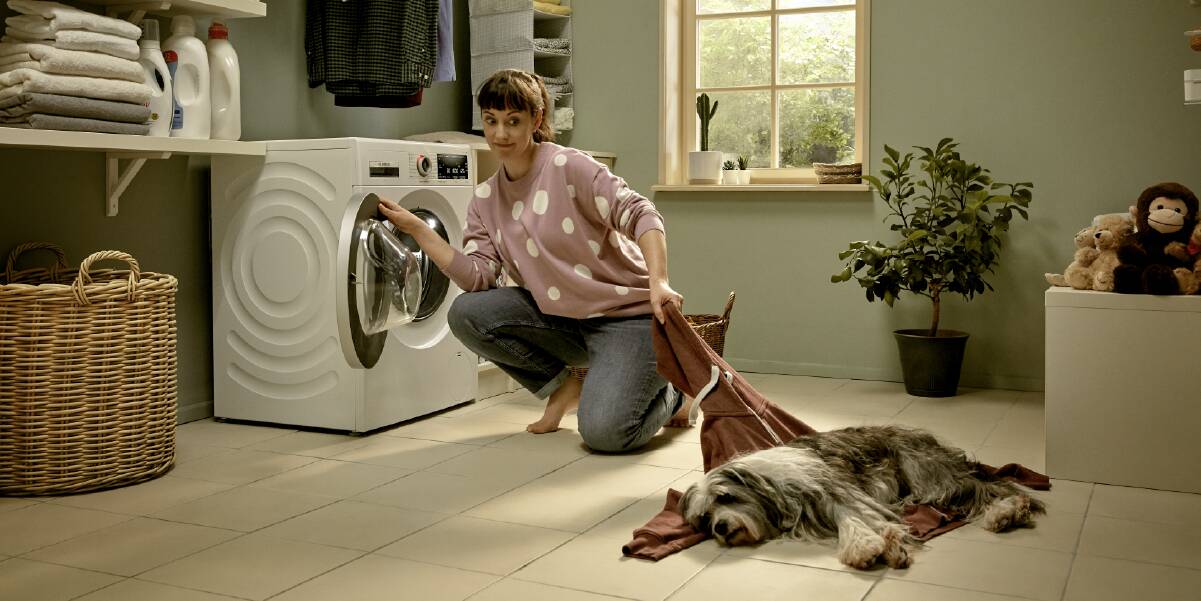 The results of the TV and digital campaign on sustainable and healthy living were overwhelming: "We exceeded all our targets, making it the most successful campaign Bosch Home Appliances has ever run in Europe", highlights Eklof.
One of the key elements for this success was cross-company collaboration. The masterminds behind the production included members from global and regional brand teams, a representative from BSH's mother company Robert Bosch, as well as colleagues from local markets. To make the idea work, all of them had overcome many challenges, such as the different business situation itself. Within IoT, Bosch was an unknown brand, while it is market leader within Home appliances. Additionally, we needed to reach a much wider audience than the IoT campaign, and, therefore, had to find ways to work with #LikeABosch in local languages instead of only English. 
Once the framework was established, it was time to find out the best way to connect Bosch Home Appliances' products and innovations with engaging consumer stories. The choice for sustainability and healthy living came from consumer research, which highlighted that these two topics perfectly matched the objective. In order to understand the best way of communicating these stories, the team worked out a first creative concept and placed it into multiple stages of quantitative and qualitative tests. "All these tests, literally all of them, gave us the same message: Go ahead, do it. It fits your objective of impactful campaigning perfectly", continues Eklof. 
The research also indicated that it made sense to show multiple situations, multiple houses, and multiple kitchens instead of working with Shawn, the star of the original Robert Bosch campaign. Because the goal was to reach a much broader group of people and to show a range of products within different categories. Thus, the campaign team created a range of characters that matches the original #LikeABosch personalities, portraying them in situations when their BSH appliances make them 'feel like a Bosch'.

"We matched our technologies and products to these stories. Which benefits fit? Which benefits do we want to push? And after some prioritizations and discussions we landed in what you see", explains Daniela Reuter, Brand Manager at Bosch Europe.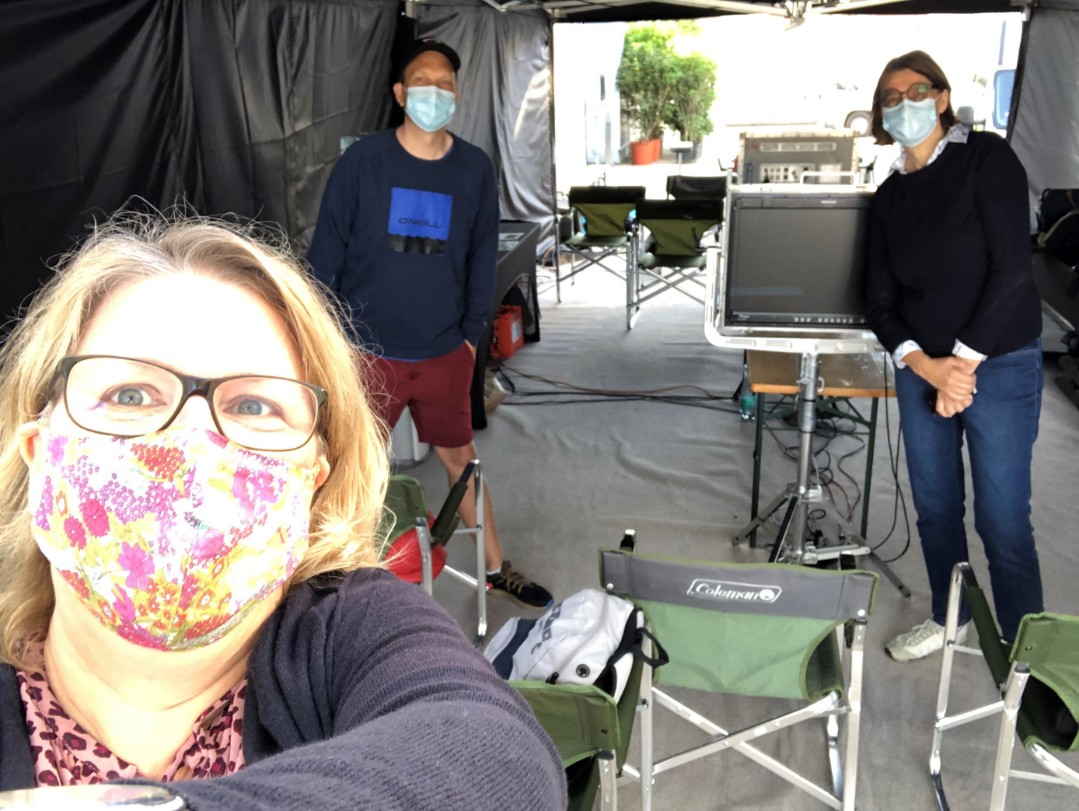 The task force's hard work resulted in some amazing numbers. For starters, counting all film lengths, all different formats and all type of campaign assets for the more than 20 different stories in the film, the team created over 500 assets to be used in various lengths and at various media platforms – considering only the English versions.
#LikeABosch finds a home in consumers' hearts
Audience response has also been exceeding the highest expectations. "In terms of consumer preference for home appliances, we achieved a significant increase – including reaching the unprecedented mark of becoming consumers' First Choice in Sweden, Spain, and Germany. We even beat deeply rooted home-grown local brands in all of the three markets." Reuter proudly summarizes. The surprising campaign ticks every box: It engages everyone who sees it and creates an emotional reaction. And that is exactly what great advertising aims to do. 
"And lastly – who cannot love a character like Tomasz - the guy in the energy label jumper?" Jonas Eklof, Head of Communications at Bosch Home Appliances Europe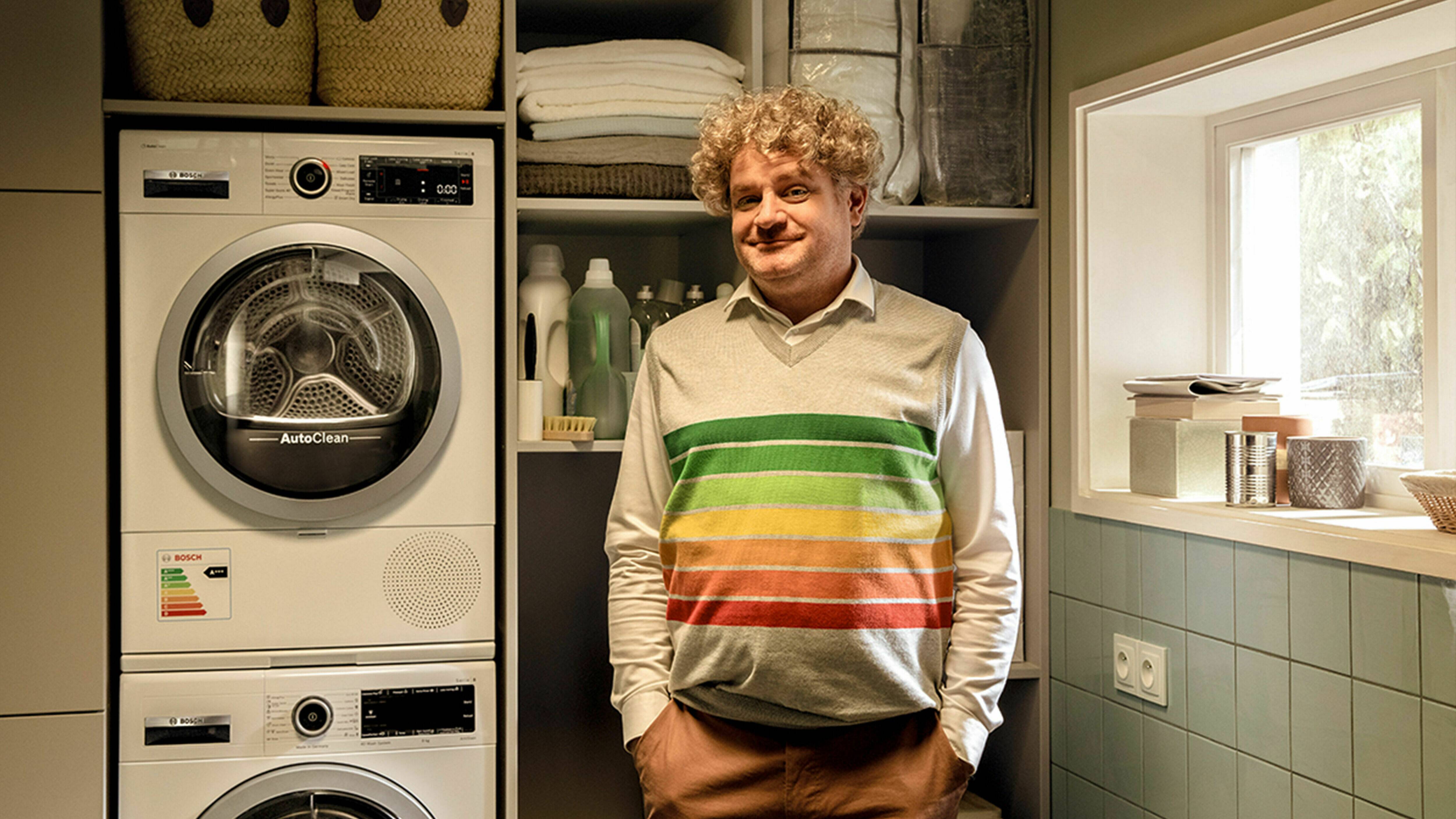 Tomasz wearing his energy label jumper next to our heat pump dryers, which offer the most efficient drying technology and the greatest convenience. The efficient heat pump drying technology re-uses the warm air to continue drying clothes, reducing energy by up to 68%***







*Bosch PerfectDry dishwasher with Zeolith technology with an energy consumption of 0,73 kw/h compared with a comparable Bosch dishwasher without Zeolith with an energy consumption of 0,92 kw/h, values per cycle according to EU Regulation No. 2019/2017. 
**wfk-Institut für Angewandte Forschung GmbH
***Exemplary Bosch heat pump dryer featuring an EEC: A+++, 8kg, 176kwH /year compared to an exemplary Bosch conventional condenser dryer EEC: B, 8kg, 561kwh/year; calculation based on EU Regulation 392/212.