Innovation Meets Sustainability: A Sneak Peek Into the Bosch SmartGrow's Secrets
Homegrown herbs and vegetables can serve as much more than being a fresh alternative to supermarket food: They provide consumers with the possibility of pursuing healthier and more sustainable ways of life. However, for many city dwellers, the adequate time and space to take care of greens is not always available. For them, indoor gardening has become an ever growing ambition. Now, with the SmartGrow Life, indoor gardeners can fully personalize their experience and enjoy a variety of herbs, fruits, salads, flowers and microgreens. All of that with no loss of vitamins during transport, as they are grown at home where they are used – fresh, all year round and 100% natural.
The SmartGrow has reinvented indoor gardening with a practical solution for homegrown greens. Even without a garden, a balcony, or a green thumb, consumers can rely on ornamental and edible plants flourishing all year round.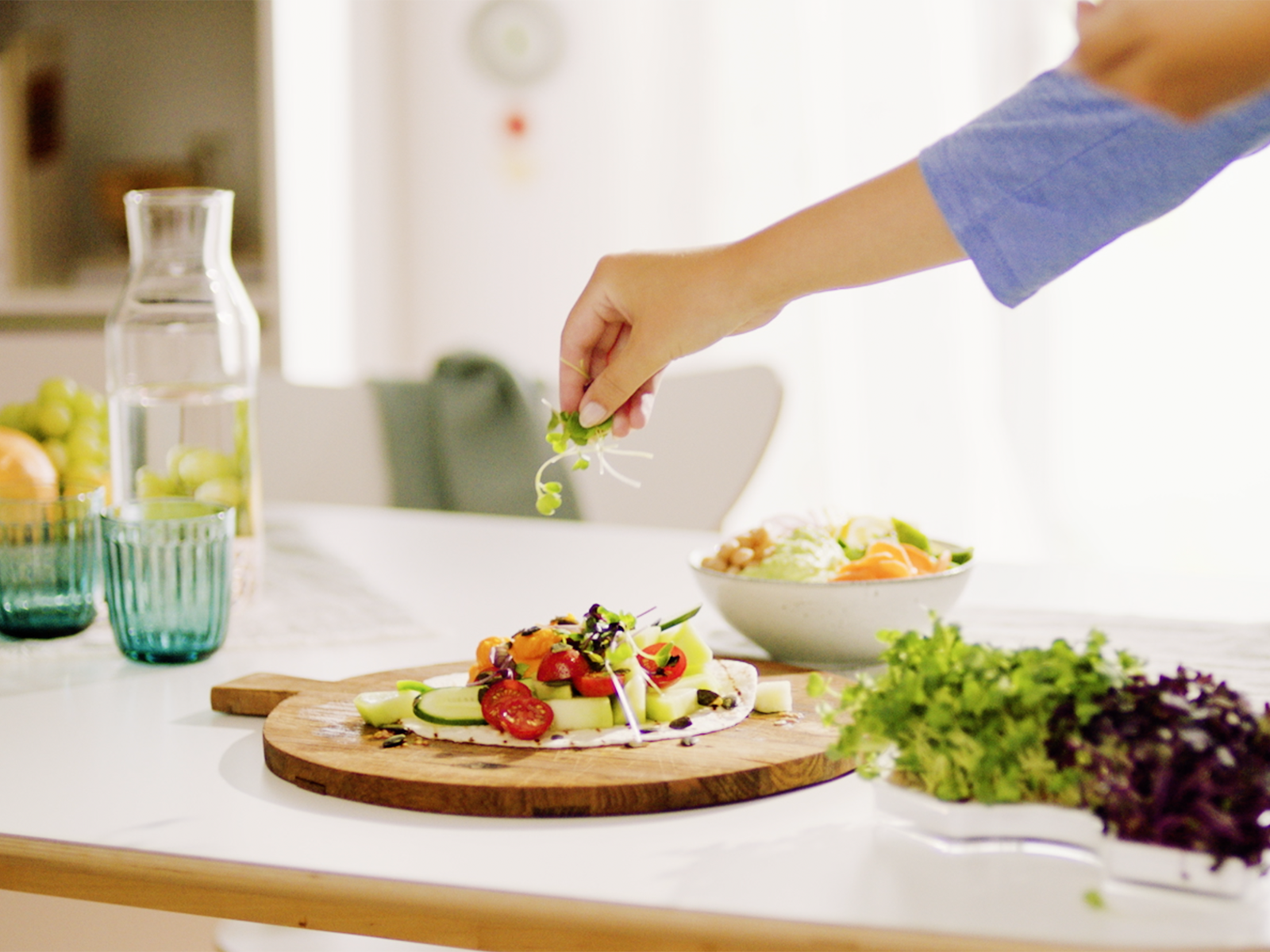 Thanks to optimal growing conditions, the plants grown in SmartGrow taste even more intense, keep for a long time, and offer up to four times* more vitamins than plants bought in the supermarket.
Before this smart solution can fulfill its purpose, however, there is a whole squad of brilliant minds working hard to provide consumers with the best possible experience. Among the dream team is E-Lin Tan, the Global Head of Smart Home/Indoor Gardening at BSH. Besides being passionate about her job, E-Lin is also the keeper of the greenest secrets behind the SmartGrow.
A new life for plastics
Researchers estimate that about 60 percent of all the plastic produced in the world since 1950 has ended up in either a landfill or the natural environment**. So when developing a solution that aims to help consumers pursue a more sustainable and healthier lifestyle, contributing to that trend was not an option. That is why the new SmartGrow puts a big focus on recycling and giving plastics new life.
Currently, every SmartGrow Life's white parts consist of 100 percent postindustrial recycled plastic. That makes it unique as products that feature more than 50 percent recycled plastic tend to have a darker color due to impurities. However, "it was really important for consumers that the appliance could fit any interior design, and so it should be white. That's why finding a type of 100 percent recycled plastic that can still be white was a whole additional innovative milestone", explains E-Lin.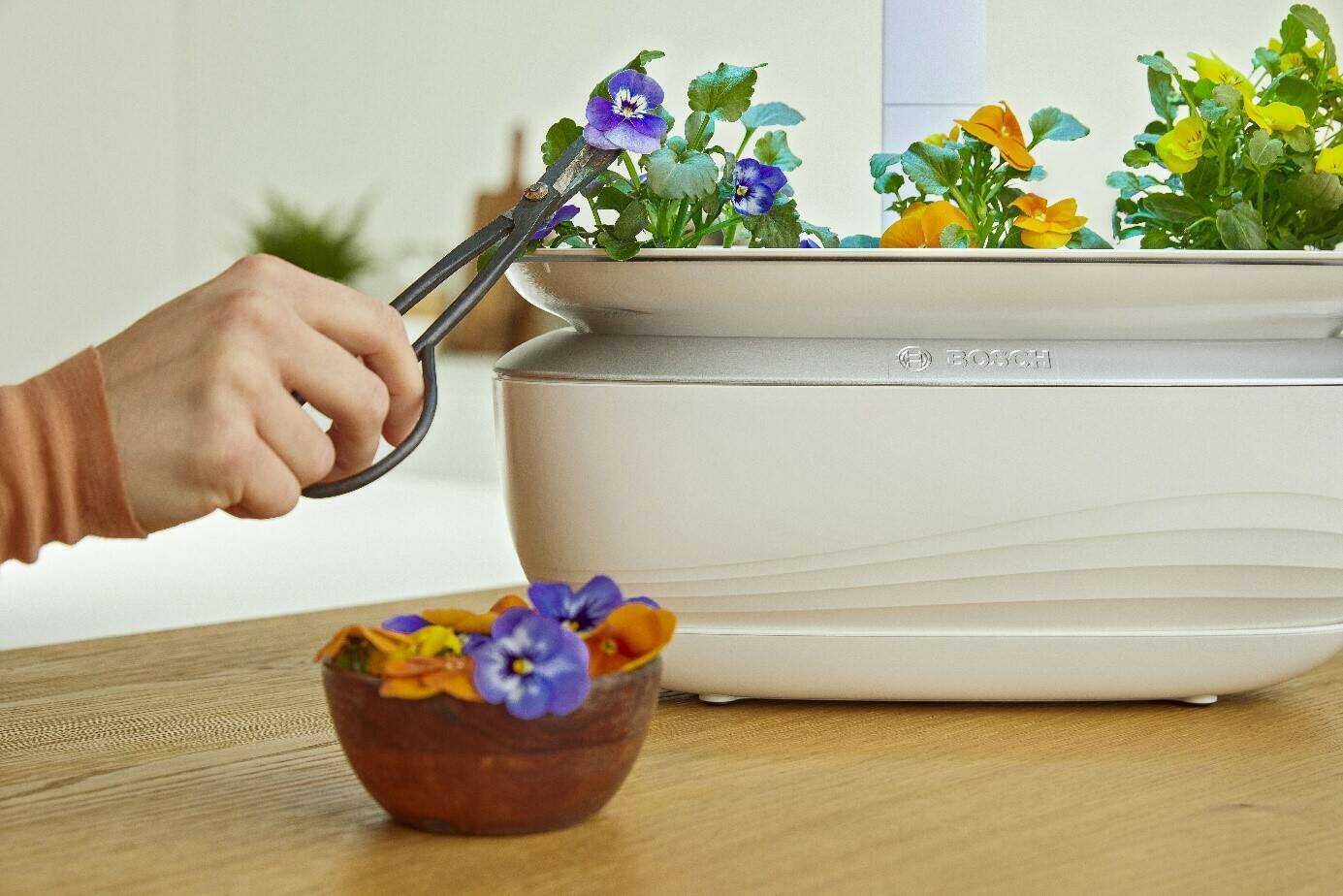 The SmartGrow Life: clever, timeless design using 100 percent recycled and recyclable white plastic 
– sustainable and yet, durable and easy to maintain
Nonetheless, the appliance as a whole currently features 60 percent recycled plastics. There are two main reasons for that: first, there is the use of electronics that, due their complexity, mostly cannot be manufactured with recycled materials. Second, the transparent parts are currently made out of first-use plastic, but that is about to change. According to E-Lin, the BSH team has just recently found a source of transparent recycled plastics, and the plan is to start transitioning to this more sustainable material. This way, consumers can look forward to an even greener version of BSH appliances.
Of course, efforts towards making BSH's indoor gardening offering as sustainable as possible extends beyond the appliance, to the accessories as well as packaging, which currently consists of 80 percent recycled paper and no styrofoam. Although the team constantly seeks to improve these numbers, E-Lin explains that, for packaging, it can be quite challenging. "It has to pass transport tests, which for BSH products, particularly for Direct-to-Consumer products such as SmartGrow are pretty demanding. For example, the product must be able to withstand transport bumps and arrive pristine to our consumers at home. To ensure no scratches during transport, we had to complement the reinforced packaging with some protective plastic around the appliance – but we use 100 percent biodegradable plastic. Sustainable packaging is a huge BSH-wide project, so I am looking forward to steady further improvements along the way."
The conscious use of plastics in the SmartGrow Life appliance also comes through efforts to create a "closed-loop approach", as E-Lin describes. That means that, as part of BSH's goal of contributing to a circular economy model, the team is now working on ways of reusing the 100 percent recycled plastic starting in September 2021.
"At the end of life, when consumers want to dispose of the SmartGrow, we ask that they return it to us. Thus, we can separate out the 100 percent recycled parts, regrind them and make new appliances, thereby mimicking nature and creating a closed-loop", clarifies E-Lin.
Although the mindful use of plastic is a huge part of what makes the SmartGrow sustainable, there is much more to it. When compared to supermarket-sourced alternatives, the homegrown herbs and vegetables offer a much greener (and healthier) option for consumers.
Goodbye supermarket greens, hello indoor gardening
While the most common way of sourcing greens and herbs is to purchase from the nearest supermarket, the growing attention to sustainability has led many consumers to seek out indoor gardening. The concern does not come unjustified: a study conducted by an experienced consultancy firm LCS Life Cycle Simulation GmbH shows that the carbon and ecological footprint from basil grown in SmartGrow is up to 50 percent lower than those from the supermarket.
"Supermarket sourced basil grows in large greenhouses that must be heated in winter. With our highly energy-efficient solution, our SmartGrow users can rest assured that it is not just more sustainable in carbon footprint. Besides the zero waste benefit from only cutting what you use, it's also positive for our mental health to surround ourselves with beautiful plants", says E-Lin.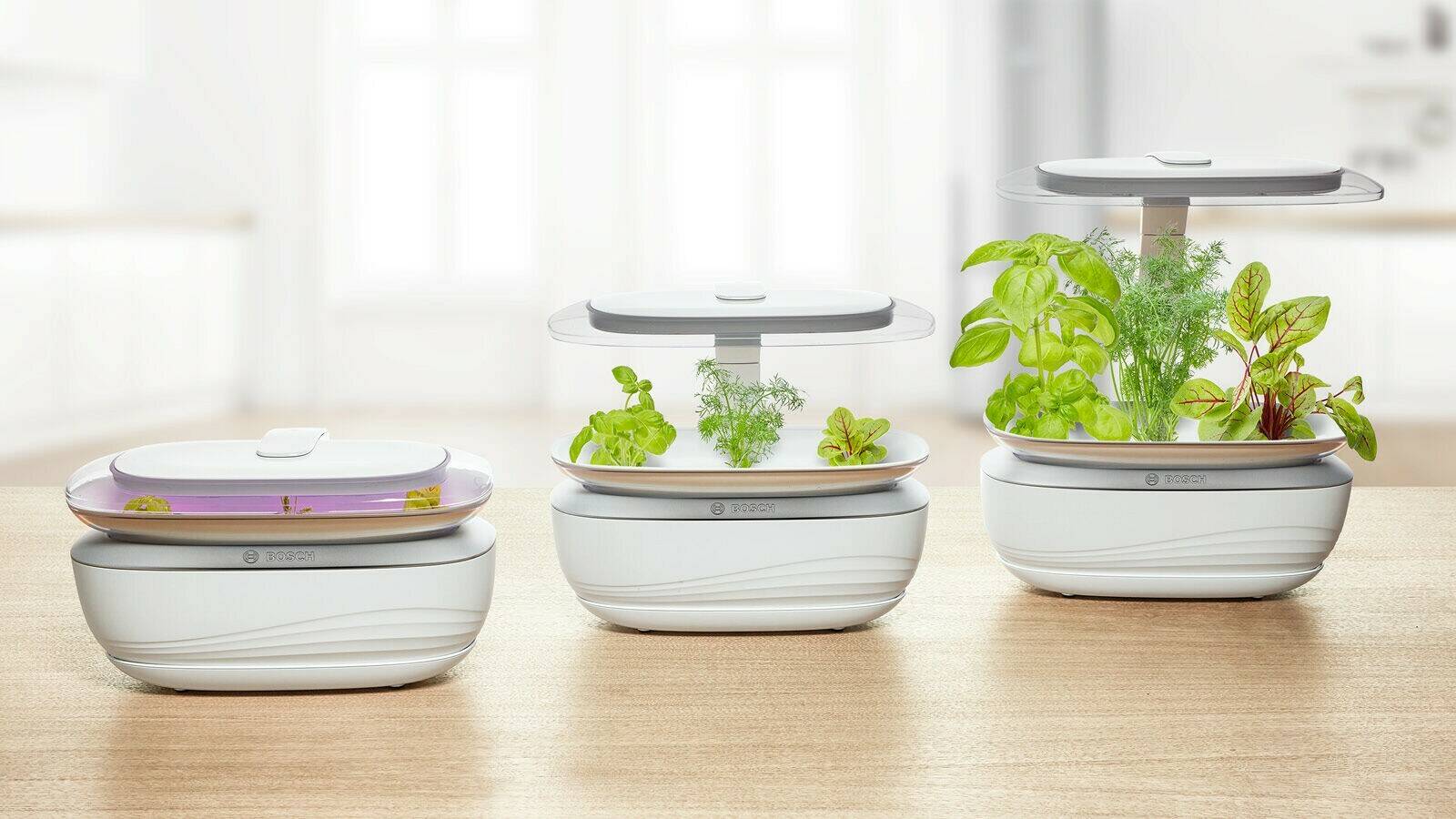 SmartGrow, the all-in-one solution, automatically generates ideal growing conditions from germination to harvest – optimized light spectra, nutrients, and active irrigation so that your plants will thrive for months.
Many consumers like SmartGrow as it does not use dirt or soil. According to E-Lin, the SmartGrow Life uses hydroponic technology, meaning that the plants are grown in water, not soil. This eliminates many pests that propagate in soil. "Plants that grow in hydroponic systems at home are clean and ready to use or eat – you grow where you use them. You don't even have to wash, saving water", states E-Lin.
Improving quality of life at home is what makes us proud
"In our Team, we don't call SmartGrow Life our product, we call it our baby". E-Lin's statement, although mostly meant as a joke, offers an idea of how much passion and care is put into every single SmartGrow Life. According to her, knowing that the team's work has the beautiful potential of making consumers' lifestyle more healthy, sustainable, and inspiring is a reason for pride across the whole team.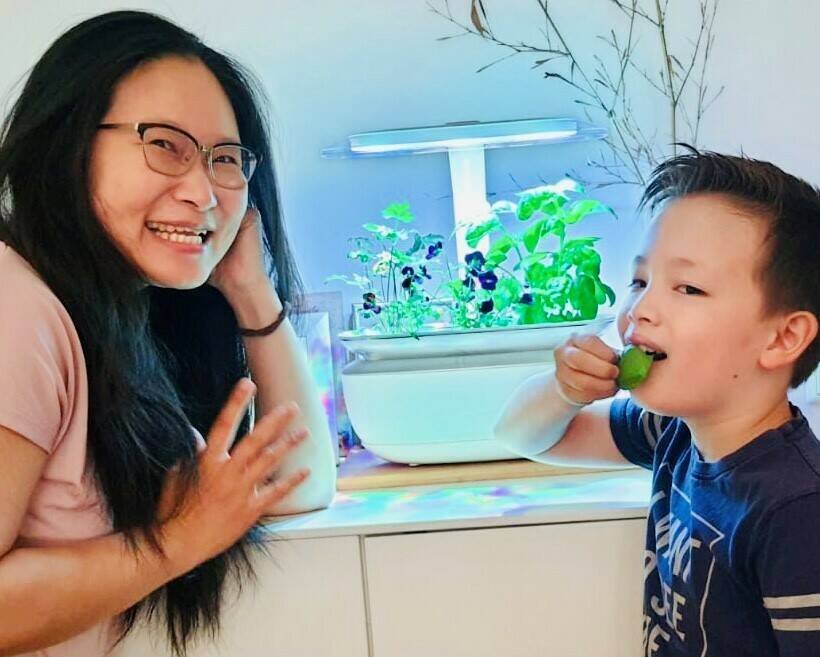 E-Lin and her son, Stephan, with the new SmartGrow Life


"We have a vision of a better tomorrow, articulate a strategy and then, execute it resiliently against all odds. Together with one purpose, my team and I forge forward with grit to continuously learn by listening to our consumers – for example in our sustainability approach. That makes me proud to be on the BSH Team!" concludes E-Lin.
*A test by Eurofins confirms: Basil from SmartGrow has more vitamin C, vitamin E, and beta-catorol than a plant of the same variety from the supermarket. The test was conducted by the independent institute Eurofins Scientific Finland Ltd. on behalf of Plantui Oy.
**Source: "Banning single-use plastic: lessons and experiences from countries" UN Environment Programme report (2018)