Six months through the Middle East by bicycle
Reading time for this article: 7 minutes
Traveling the world sounds already exciting as it is. But, Luca Holzhauser, Project Lead (Product Family Refrigeration, Development) in Giengen an der Brenz, Germany, took it one step further. He took the opportunity of a sabbatical at BSH and traveled through the beautiful Middle East by bicycle. Today he wants to share his motivations for taking the sabbatical and how he experienced the process from planning the journey to coming back home.
1.    Luca, what is your current position and what are your tasks at BSH?
Within our Global Development Network, I am working in the Product Cost Management Team. We are leading projects that reduce the material and production costs of refrigerators. This includes tracking the release and serial introduction of new technologies as well as finding solutions along our value stream for component designs that enable automation in our factories.    
2.    What made you decide to take a sabbatical?
Eight years ago, I hitchhiked across South America for six months. I had an amazing time, learned Spanish and gained a lot of life experience. What shaped me the most was that anything is possible. This gave me the confidence to pursue a Master of Mechanical Engineering after finishing my Bachelor in Macroeconomics. Thankfully, this worked out and brought me into engineering which I enjoy tremendously. It was always clear to me that I wanted to do something similar in a sabbatical again. Last year was a good time for it – despite the Covid-19 Pandemic.
3.    What was the process of taking the sabbatical like from the first idea to the implementation? Was it more difficult, easier or completely different than you imagined?
It was easier than expected. One week after having the first idea that now is the right time to experience a new cultural adventure, I asked my managers if they support my wish. Understandably, it meant quite some adjustments for them, but they fully supported me nonetheless! Two weeks later, everything was already fixed and official in the system. I am very thankful for this smooth procedure and the support of my team and BSH. 
4.    When did you take your sabbatical and what were you doing? What did you experience during your sabbatical?
From October 2021 until April 2022, I took my bike and went cycling in the Middle East. I flew to Cappadocia in Turkey. From there I biked through Turkey's South-East, Jordan, Saudi Arabia, Egypt and Iran. Apart from the surprisingly diverse landscapes, the many, many people that I met every day along the route amazed me. The people's curiosity, kindness and hospitality were beyond what I have experienced on former trips around the world. Meeting the locals, talking to them and going with them on little trips or simply joining their daily routine made my days very special, surprising and fun. 
My story was even featured on the Arab News. The video and further pictures from the trip can be found on my personal website.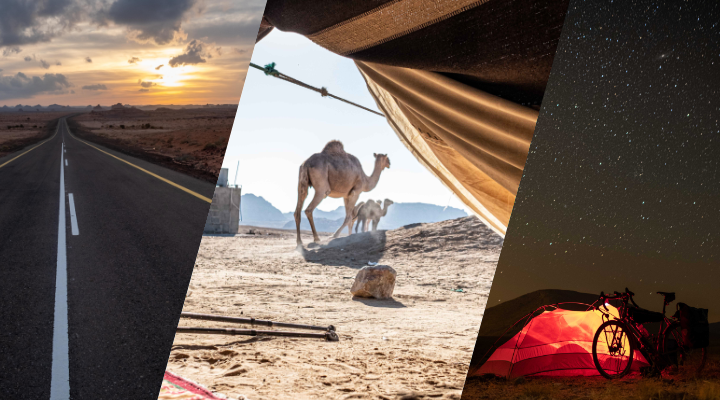 In general, the most intriguing was experiencing the current cultural change in Saudi Arabia. Apart from the typical headlines, I did not know much about the country beforehand. Hence, it was unbelievable to see with what speed they shatter old laws and beliefs in order to transform from a closed country living on oil revenues into a new, more progressive regional hub. The impact of these changes on society is huge! I felt a lot of excitement, especially with the open-minded and younger Saudis. 
5.    What did you take away from your sabbatical? Any learnings you want to share with us?
Apart from creating many beautiful, exciting memories in a new culture, improving my photography skills and learning to speak and read Arabic, I take away that most of the Middle East is a peaceful, stunning place with smart and kind people! I trusted them and they trusted me. This openness led to wonderful encounters. The warmness towards each other and their joy and ease, also in difficult situations, impressed me. 
Furthermore, because of the uncertainties with Covid regulations, I did not plan my trip but simply started when it was time. This approach worked out very well. Back at BSH, it gives me the confidence to tackle equally unclear projects with more ease. 
6.    Were you worried that it would be difficult to regain your footing in your position after the sabbatical? What was it like in reality?
No, I wasn't. I knew I would take on a slightly different role after my return. This happened as planned and apart from a few (justified :) ) jokes about my "long vacation", I do not experience any difficulties or drawbacks. Quite the opposite: Two months after my return, I received the task from our management to lead a strategic and very prestigious project. This shows the appreciation for my work in the last years – despite my little break. 
7.    Do you have any advice for others who are also thinking about a sabbatical?
Reflect why you want to take a sabbatical, check the local conditions, convince your managers that this experience will let you grow as a person and thus, will also benefit the company and then … do it :)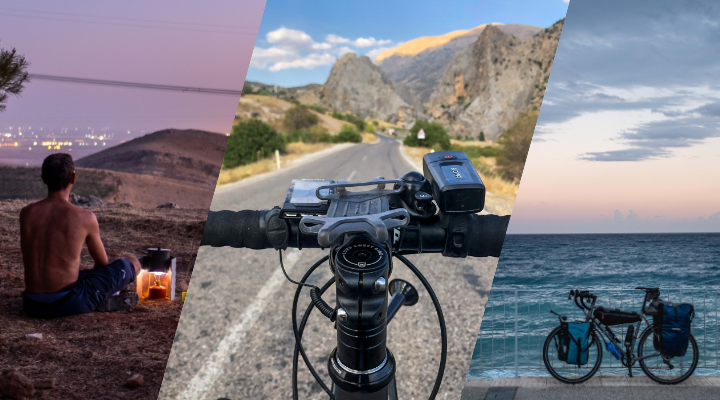 8.    The photos on your website are impressive. Do you plan to show them to a bigger audience?
Photography has always been something I really enjoy. A few years ago, I developed a dream to show my pictures in an exhibition at some point in my life. Currently, I am selecting photos of the people that I have photographed during my sabbatical for my series "Trust in Faces & Places". With this series, I want the viewer to experience the diversity, warmth and kindness of the people in the Middle East.