Total Purchasing Commitment
Reading time for this article: 2 minutes
Right after leaving university, Robin joined BSH as a trainee. Having a background in finance, statistics and econometrics, he specialized in raw materials purchasing from the start and has accumulated profound expertise in the nearly ten years he spent at BSH so far. In his current position as Project Manager Supply Chain Management, Robin is responsible for purchasing production materials.
"We have come a long way in the years that I have been with BSH."
In addition to providing the right materials for today's production, he is always on the lookout for future raw materials. "We work closely with our suppliers whose customers also come from other industries. They keep us in the loop about trends and novelty materials that we could use to improve our products."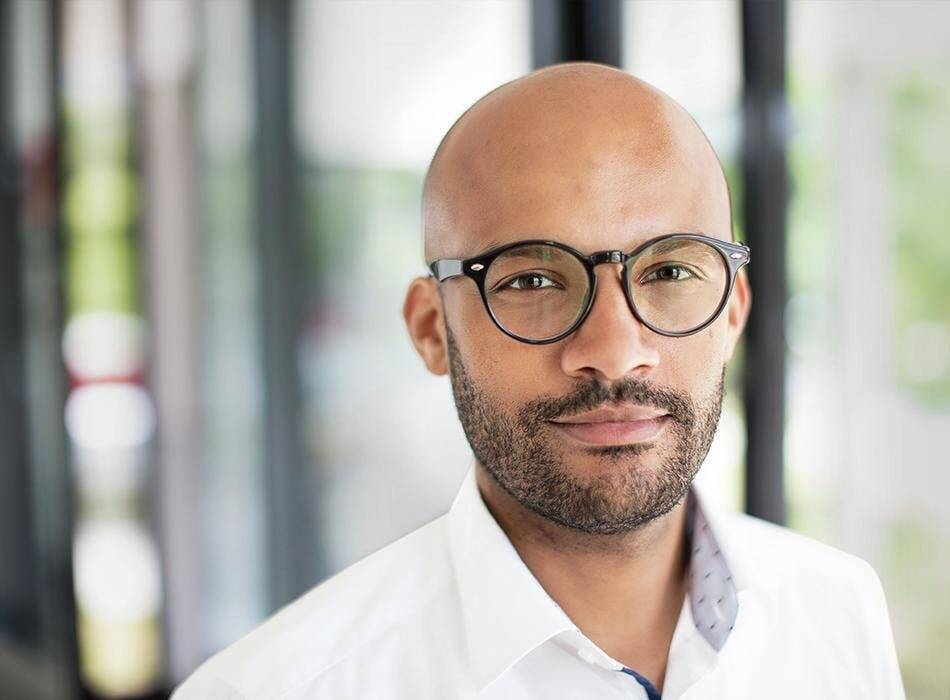 He spends much of his time working with international colleagues and is a frequent business traveler. "It is great that I get a chance to meet new people, get to know different factory types and explore various countries," he says. "My two weeks in China, for example, were definitely a special experience for me." Robin likes the cosmopolitan flair of the company. "We have come a long way in the years that I have been with BSH. It is so international now. In fact, I do not have to travel far to meet up with colleagues from other countries. I just have to walk across the corridor, and I will find people from Spain, Poland, China … we have more than 40 nationalities working together!
In his spare time, Robin likes to cook. His favorite recipe? "Anything delicious." He recently bought himself a new kitchen. "I hope it will stay modern for a while, but of course I am aware that we are about to see profound changes in the way kitchens work. Before long it will be standard to have ovens offering assistance in cooking, and fridges that will post shopping lists to the supermarket."
Robin is convinced that it will not just be the omnipresent connectedness that will make a huge difference. He thinks that technical improvements will also be substantial. "How cool would it be, for example, if we were able to choose whether we want to smell what is cooking? I would opt out in the case of onion soup," he laughs. "But not, of course, when there are pancakes for dinner."