Customer Service: A Picture Says More Than a Thousand Words
Reading time for this article: 3 minutes
Customer Service not only employs Technicians and Call Center Agents but also colleagues like Andrea Barbacil, who is responsible for the production of videos for our Global Customer Service.
Andrea Barbacil, you have been responsible for the production of Customer Service videos since 2014. Why does Customer Service need videos?
Digital transition means that people do not want to read long explanations and guidelines, moving images are being favored that help to explain complex issues much better than words. Today, the consumer journey does not end with the purchase of an appliance because during its lifetime many questions occur – and that is where we come in. We are covering questions related to "how to clean and care the appliance" or "what kind of accessories can be used" within our videos.
What kind of videos are you producing and where you shoot these videos?
We are creating three different types of videos, including self-help, promotional and image videos. For shooting the videos, we use a special Customer Service kitchen in our headquarters in Zaragoza, Spain. It measures about 20 square meters. By choosing either Bosch or Siemens appliances, this kitchen can be adapted to both brands very easily.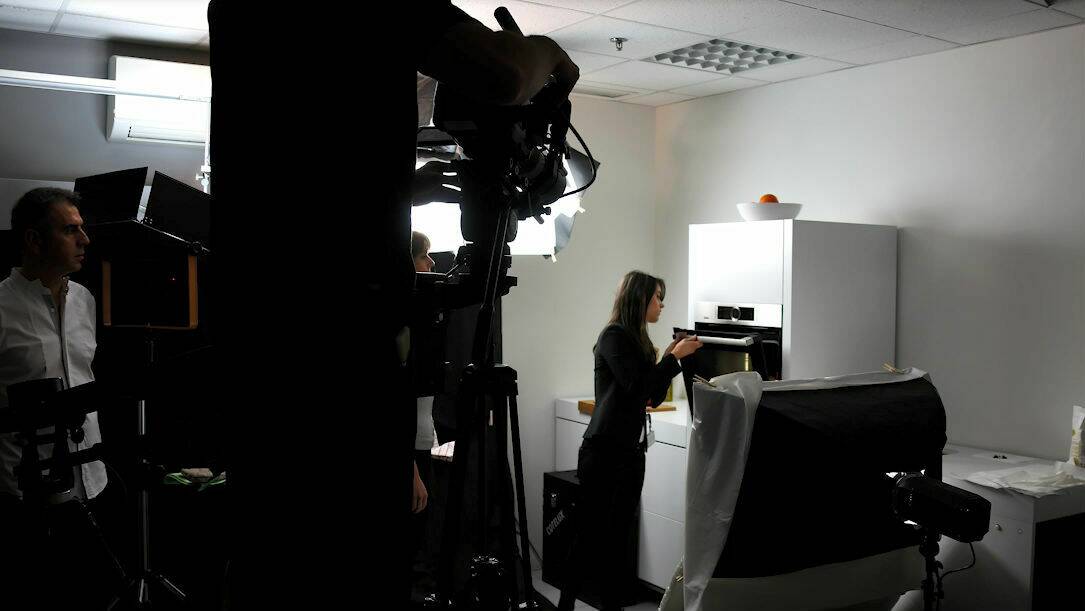 Where can the consumers find these videos?
Our customers can find the relevant self-help videos easily in our "Service Assistant", which is located within our service section of the Bosch and Siemens brand websites. Nevertheless, many people also search for quick help via Google or even on YouTube. Therefore, we started to adapt our videos to make them even more user-friendly and placed them on YouTube. We added voiceovers and music for example to improve the customer experience. Some countries even share the self-help videos on Facebook.
How do you decide which video will be shot? Basically, different stakeholders recognize a self-help issue and request a video about this specific topic. Requests usually come from factories, Quality Managers, Project Managers or Marketing departments. From time to time, we also ask Call Centers about the most frequently asked questions in order to identify topics. Obviously the topic needs to be feasible and easy to be presented in a video.
Who are your actors and where does the content for the script come from?
We do not show any people but only hands in our self-help videos. These famous hands belong to our video producer here in Spain. Anyway, to create the script, we check the user manual, contact the technical department and ask Project Managers or factories if needed before recording the video. For promotional videos, we do a very similar process but we normally hire hand models.
What do you like most about your job?
We are constantly adapting to the market needs and therefore we have to develop new videos, always looking for gaps we can cover and selecting new channels to publish them. This is never a monotonous job and that's what I like the most! Besides, when checking video views and thumbs up on YouTube, it's a satisfaction to see that our videos really help consumers to make their daily lives easier.