IFA 2020 - The latest innovations by our brand Bosch
Reading time for this story: 3 minutes
The kitchen has never been more important than it is in 2020. Find out what innovations the BSH brand Bosch presented at IFA 2020.
This year, everything is different. It takes an extraordinary spirit of engineering and innovation to forge ahead with your own path. Fortunately, this spirit of innovation is perfectly in line with the way the BSH Bosch brand sees itself – and also with the campaign motto #LikeABosch. 
So, it is no surprise that Bosch will once again be presenting one innovation after another at IFA 2020, which is taking place mainly digitally this year. "We will continue to meet the standards in 2020: with appliance highlights that perfectly meet the current wishes and needs of our consumers," says Harald Friedrich, Managing Director of Robert Bosch Hausgeräte GmbH. 
At IFA 2020, BSH with its Bosch and Siemens brands will be presenting a whole range of exciting products. These include the Bosch Cookit food processor, which has already been released, and the upgrade of the Unlimited 8 vacuum cleaner, which now comes with 33% more capacity. The highlights are found in new devices that make it possible to make everyday life more relaxed, safer, healthier, and more sustainable. 
Say goodbye to wet dishes
The new generation of PerfectDry dishwashers will make its debut at the IFA. The highlight: each appliance can be connected to a network and utilize the advantages of countless Home Connect functions. What's more, the PerfectDry, true to its name, solves one of the most tiresome problems in dishwashing: thanks to zeolith drying technology, even plastics are so dry that you can put them straight into the cupboard. Say goodbye to tiresome drying! 
The new series also offers a number of other improvements. In addition to increased performance with less energy consumption, the PerfectDry has two world novelties: First, a third basket creates around 25 percent more space for smaller dishes such as espresso cups. Second, the innovative ExtraClean zone cleans especially thoroughly yet economically thanks to constant watering. Of course, all new models are also fully connectable - for even more safety and convenience.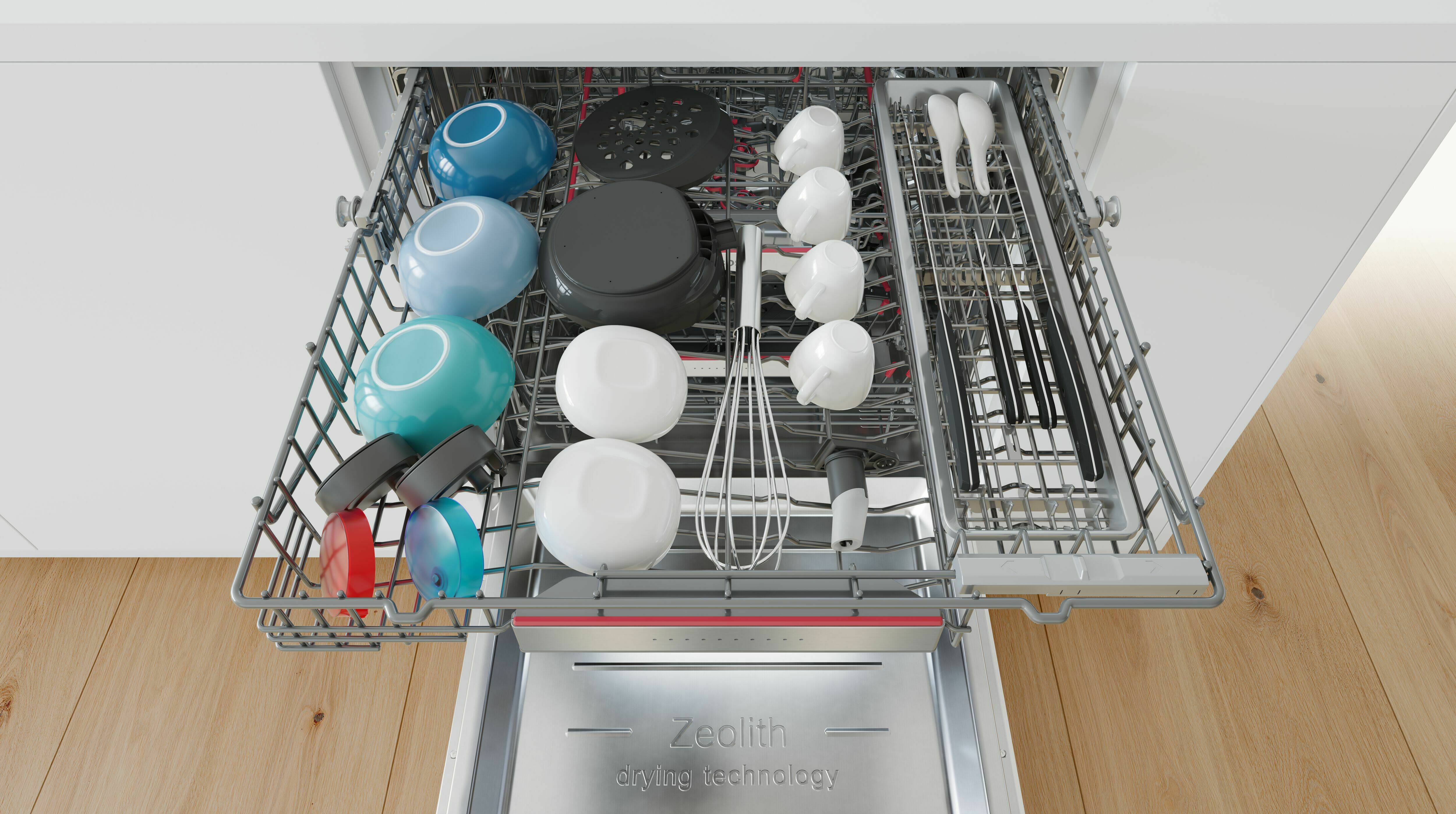 Clean and dry in one go
The new Series 6 washer-dryer also offers added convenience: as a reliable all-rounder among Bosch appliances, it washes and dries up to six kilograms of laundry in a single cycle - without reloading or switchovers. Thanks to the HygieneCare program, your laundry comes out of the machine hygienically clean and ready to wear. The IronAssist function treats the textiles with hot steam to smooth out creases, which in turn makes ironing much easier.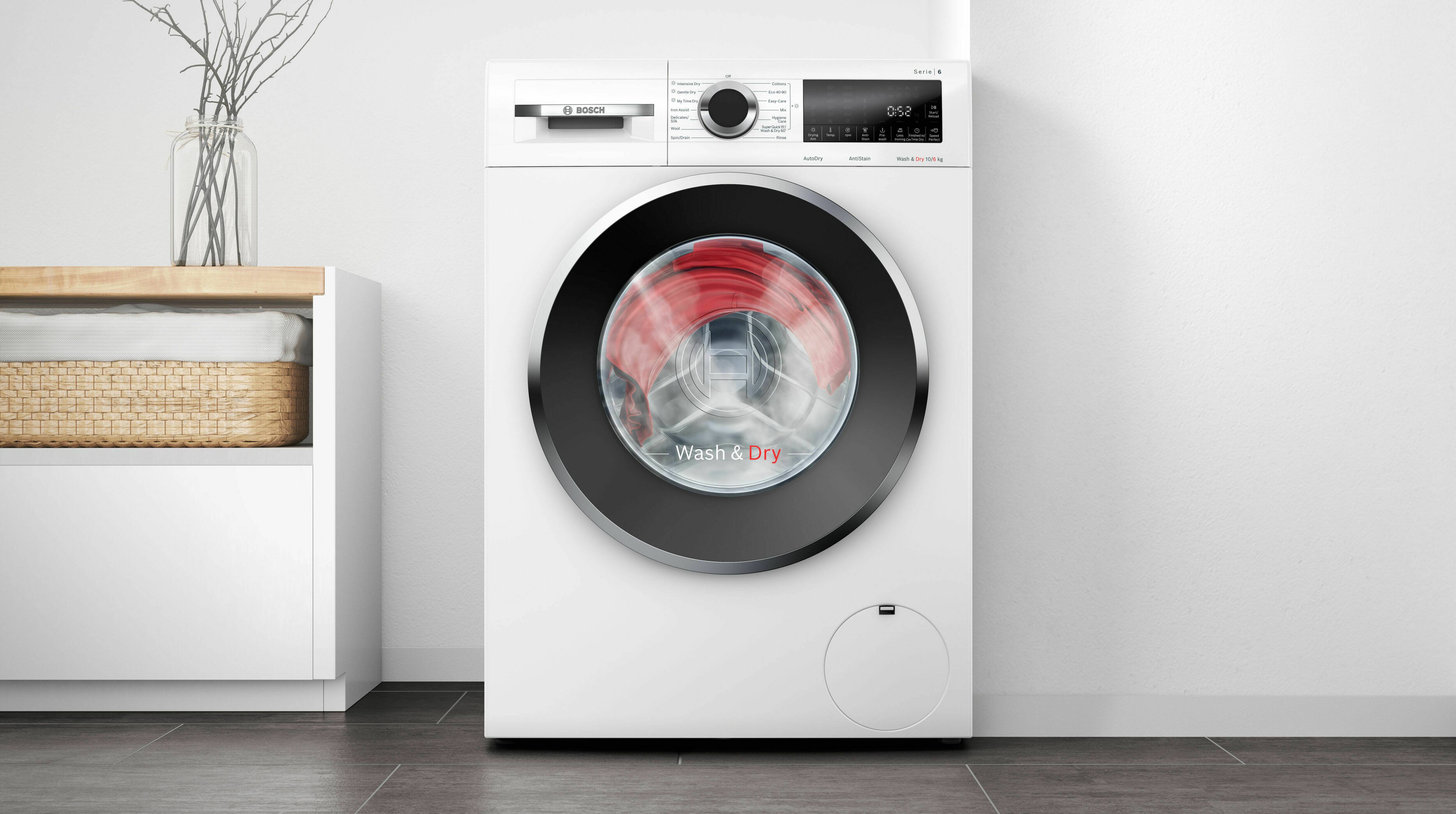 Refrigeration on a grand scale
In the refrigerator sector, Bosch thought particularly big. Households have been asking for more space for keeping food fresh in the kitchen, and not only since the Covid-19 pandemic. The new range of economical XXL appliances offers a maximum of just that. With an impressive volume of up to 619 liters, the refrigerators offer almost twice as much space as a standard appliance. 
Added to this is the VitaFresh freshness retention system, which keeps perishable foods such as fish or salad fresh for much longer at a temperature near 0° C. Optimal conditions for a healthy and sustainable lifestyle! 

No more scratches on the cooktop
Speaking of sustainability: The most beautiful kitchen appliance only makes you happy as long as it lasts. Bosch has done pioneering work on the Cooktop. The first built-in glass-ceramic cooktop with a special coating - the GlassProtect - is 95 percent scratch-resistant to grains of sand and 70 percent resistant to coarse sponges, which are often used for cleaning. Just because the Cooktop is in continuous use, doesn't mean you should be able to notice that. 
A complete overview of Bosch brand innovations at IFA is available here. 
You want to know what exciting innovations the BSH brand Siemens presented at IFA 2020? Then click here.