Making Technology Smarter – Data Analytics at BSH
Reading time for this story: 4 minutes
Barbara Engerer, Head of Advanced Data Analytics from our Global IT, talks about her job and how Data Science can help our screwing robots be a little smarter.
When comparing the world 100 years ago with our lives today, one can't help but be amazed. Automobiles were barely beginning to find their way into people's homes, the internet was still decades away from being invented and trying to explain the concept of a "smartphone" to someone would have probably resulted in being called crazy. Today, technology has found its way into every aspect of our lives. Machines take over repeating and standardized tasks for us, while we get spare time to drive innovation and technological change. This has created a whole new range of jobs. 
Barbara Engerer from our Global IT works in one of these jobs as the Head of Advanced Data Analytics. In this interview she talks about her job and how Data Science can help our screwing robots be a little smarter.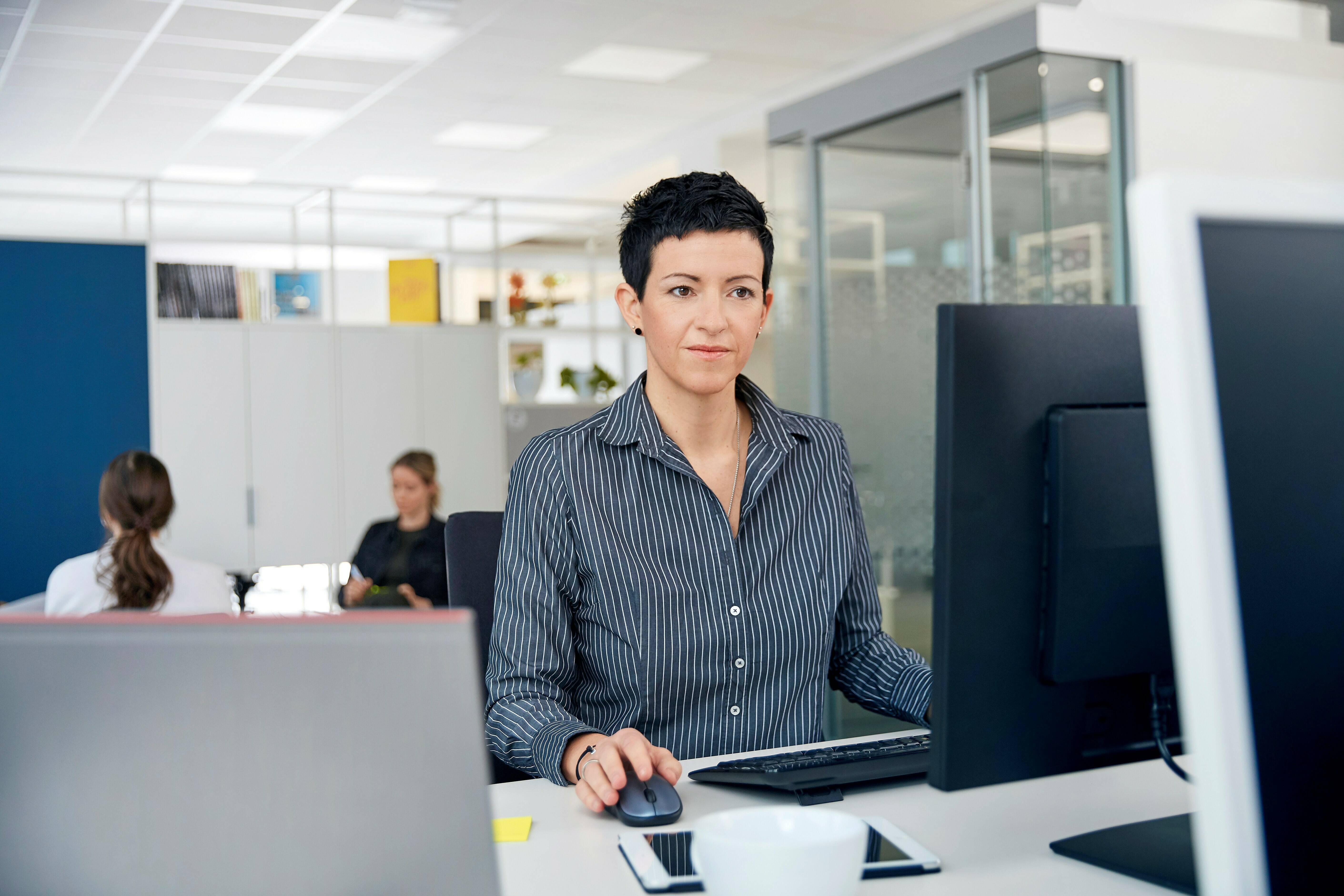 Our main goal is to help our colleagues to work effectively and efficiently by providing integrated IT solutions and enable our users. Whether it's smart appliances, smart manufacturing, digital services or enterprise processes – IT is involved everywhere and we're the in-house-partner supporting all employees. Basically, we're shaping the digital future at BSH!
"Data science" seems to be hard to grasp at first glance. What exactly do you work on?
The voice of our consumers, production lines and even our robots is available in data. We should listen to them. Countless processes, like product assembly or supply chains, are automated. A machine executes one specific task thousands of times each day and generates mountains of data while doing so.
This is where we come in. Data Scientists, Data Engineers and Solution Architects work together with our Business Partners in order to analyze those data and find new insights. Together they identify measures for improvement and implements those in our processes making them more efficient, more effective or even safer.
The result may often seem minor but might have a large impact on our daily work. For example, in our site in Dillingen, Germany, we supported the production process of dishwashers, where screwdriving errors in one specific assembly step appeared. With the help of Advanced Analytics methods, we could identify the root cause and find solutions together with our production engineers. We then were able to optimize this step, resulting in fewer errors and better availability of the machine performing that specific task. Our role here is two-part: enabling factories to use analytics autonomously and also delivering insights and automated solutions. 
This kind of work seems to perfectly align with the overall digital transformation strategy of BSH.
Absolutely! Our Global IT Analytics team shapes the BSH Analytics Strategy together with our internal partners from Digital Transition and Corporate Technology and Innovation department as the digital transformation is one of our top priorities as well as a major challenge for all businesses around the globe. 
Once we aligned all our energy and activities in the same direction, we developed a common vision and target picture for Analytics at BSH. This includes our data landscape as foundation for three pillars of a holistic Analytics Platform. The first pillar is "Enterprise Reporting" where we offer standardized reports based on aggregated KPIs, secondly "Explorative Analytics" where we provide a portfolio of analytics tools to work on more granular data as a Self-Service and thirdly "Data Science and Artificial Intelligence". With our Data Scientists Workplace and Machine Learning environment, we enable BSH Data Scientists to work on Big Data. They predict the future and implement end-to-end AI solutions.
Together we are growing analytical capabilities all across the company and drive BSH to listen to the voices of our data in order to achieve data-driven decisions as well as new smart products, processes and services.
This all sounds like a lot of work. What does your usual day look like?
It is a lot of work, but it is also very exciting for the company as well as for me personally. As I just took over the role of a department lead, my day is full of learning at the moment. I usually start the day in a "sync" with my colleagues to get a picture of the day: Who might need our help or is dependent on others to solve potential problems? Afterwards, I'll be having meetings, to share and solidify our analytics strategy and discover possible collaborations and new analytical use cases.
In general, I spend a lot of time keeping in touch with people and supporting their collaboration. I deeply believe in leading with authenticity: Just be who you are at work and you will easily be able to use your strengths to help others. And that's what I try to do with my team. Expertise will always be with the experts, so the team should be able to shape and decide the topics as they see fit. I am simply there to help them do what they do best.