Success in New Markets With the Right Recipe
What is the secret of success if you want to tap into a new market? Ayushi Rawat and Florian Arnold from the BSH Cooking Team in the Region Emerging Markets discovered the answer and have developed an oven for Egypt that really packs a punch. Click here and find out more!
The way people cook varies from country to country. "We had to start from scratch," says Florian Arnold, Head of Product Management Cooking in the Region Emerging Markets, looking back to the early days of the project in late 2016. "It was a market we hadn't previously served. We didn't know the users, what they wanted, or how they cooked. We didn't have any experience with kitchens and homes in the region." Was it a mission too hard to handle? Not at all. While there were challenges going into it, they were starting in a perfect position to develop the product according to the needs of future users under what's known as a user experience (UX) design strategy.
A matter of taste
A team of 30 colleagues did just that. They carried out studies to analyze the market. They interviewed users. They had test subjects come to the lab to find out what they needed to cook, roast, and bake. They visited people in their homes to watch them in action in their kitchens. They created prototypes, initially out of paper, cardboard, and tin foil. The insights they'd gained flowed into product development. They repeated each of these steps until they and their target group were satisfied with the results. "It was the first time we deployed a 360° UX strategy in this region," says Rawat, a UX designer who works in Bengaluru, India. From day one, Experts in many fields and people from a wide range of disciplines were involved – from controlling, marketing, and design to development, quality management, purchasing, production, and customer service.
In addition to 24 home visits and more than 5,500 interactions with users, 16 market analyses were also completed and 28 lab groups were brought in before the FS90 Range Cooker was ready. The oven offers plenty of space for all sorts of dishes, baked goods, and roasted foods. It's 90 centimeters wide, has five gas burners, and, most importantly, offers a full 147 liters of space inside. "It's the largest oven on the market," says Rawat, with a hint of pride in her voice. That generous capacity is exactly what the target group is looking for. "In the target markets, large groups of people regularly gather together to eat. A huge variety of foods and different dishes are all prepared all at once," she says, recapping the key insights gained during the development phase.
 "In the target markets, large groups of people regularly gather together to eat."
Ayushi Rawat, UX designer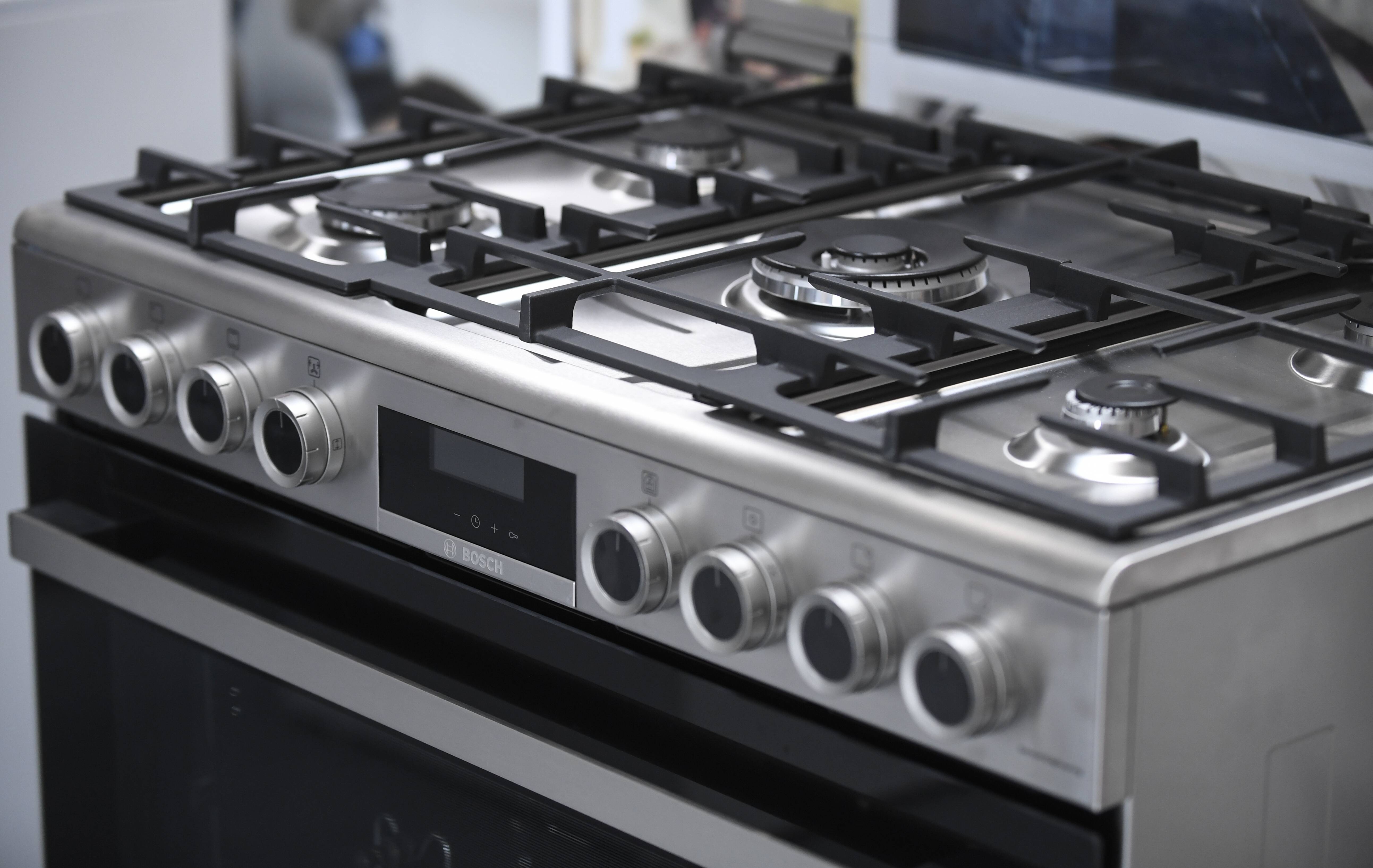 Roasting with hybrid heat
A technical highlight inside the premium version of this oven helps make this possible. The FS90 is the first – and so far the only – oven on the market that runs on both gas and electricity at the same time. "Hybrid heating means that the oven warms up faster," explains Umut Atalay, the former project manager who now serves as Head of System Design Development for freestanding ovens in Turkey. Because of this feature, the duration of pre-heating can be reduced by as much as 40 percent. In addition, the project team also optimized the results achieved, when roasting in hybrid mode. "Heat distribution can be something of a challenge in large-volume gas ovens because there's typically only one source of heat, leading to one dish getting overdone, while another dish prepared at the same time on a different rack in the same oven can end up undercooked," explains Atalay. That was a real challenge, especially considering the size of the FS90.
"Hybrid heating means that the oven warms up faster,"
Umut Atalay, former project manager
This issue was resolved by adding an electric ring-heating element that uses a fan to distribute the heat uniformly to every nook and cranny. "Users can therefore simultaneously prepare a number of different dishes to perfection, which also saves them time in the process," says Arnold, Head of Product Management.
Plans for the next big thing
Bigger, faster, hotter - that's the recipe for success. Approximately 35,000 units have been sold since production started in Çerkezköy, Turkey – mainly in Egypt, Saudi Arabia and the United Arab Emirates. That is only the beginning. The goal is to break the one-million-unit mark by 2030. "We want the FS90 to be our top-selling product in Africa and the Middle East and to drive the market in those regions," says Arnold. To meet this goal, production will be moving from Turkey to Egypt once the planned local factory is ready for production.  
Author: Caroline Schulke, Bosch Zünder