That could be your first 100 days as a trainee at BSH!
Reading time for this article: 5 minutes
Patrick and Jennifer, who are both part of this year's Global Graduate Accelerator program, look back at their first couple of months at BSH. Read more!
What's the focus area of your trainee program?
Patrick: My chosen focus area is IT, Digital & Strategy. Here, I finished my first station of the program within the Global Digital Transition department. I have gained many insights regarding the importance of consumer centricity and the IT infrastructure at BSH with related frontend and backend complexities. Moreover, I have experienced working in an interdisciplinary and intercultural team and got to strengthen my agile mindset.
Jennifer: I do my trainee program in the focus area of Business Administration. This focus area includes internal services like Human Resources or Controlling.
What has been your favorite experience so far?
Patrick: I really liked and appreciated how my first team welcomed and onboarded me during these difficult times of Covid-19. I felt very comfortable from day one on and immediately had the feeling of being part of the team. Great job everyone! Furthermore, I highly appreciate my fellow trainee colleagues and the trainee program itself. All the trainings and events we had so far are very fruitful and help us to master our journey. One personal highlight was definitely the design thinking training with lots of activities, fun and learnings – kudos to our coaches!
Jennifer: I love the most how open and approachable everyone is. Regardless of department, age, or hierarchy, it is appreciated to get in touch and meet for lunch or nowadays for a virtual cup of coffee. I really like this feeling of belonging that it creates. Personally, I would say this makes a huge part of why I enjoy the program so much.
Has there been something that came as a surprise to you?
Patrick: One big surprise for me was how thoughtful the selection process turned out to be and how well our group of trainees fits together. Great process – great results! Even though we comprise eight different nationalities and bring interdisciplinary backgrounds to the table, we really function well together which was noticeable from the beginning on but especially now during the intensive work on our trainee challenge. Another surprise was how well remote collaboration can work and how fast BSH implements necessary tools such as Miro – I am a big fan!
Jennifer: I was surprised about the trust everyone has in me. Right from day one, I was assigned responsibilities and felt like a full team member. Even more so, my preferences were regarded when it came to the projects I worked on. This way I was able to have a learning journey that truly complements my skillset and prepares me for my future career path.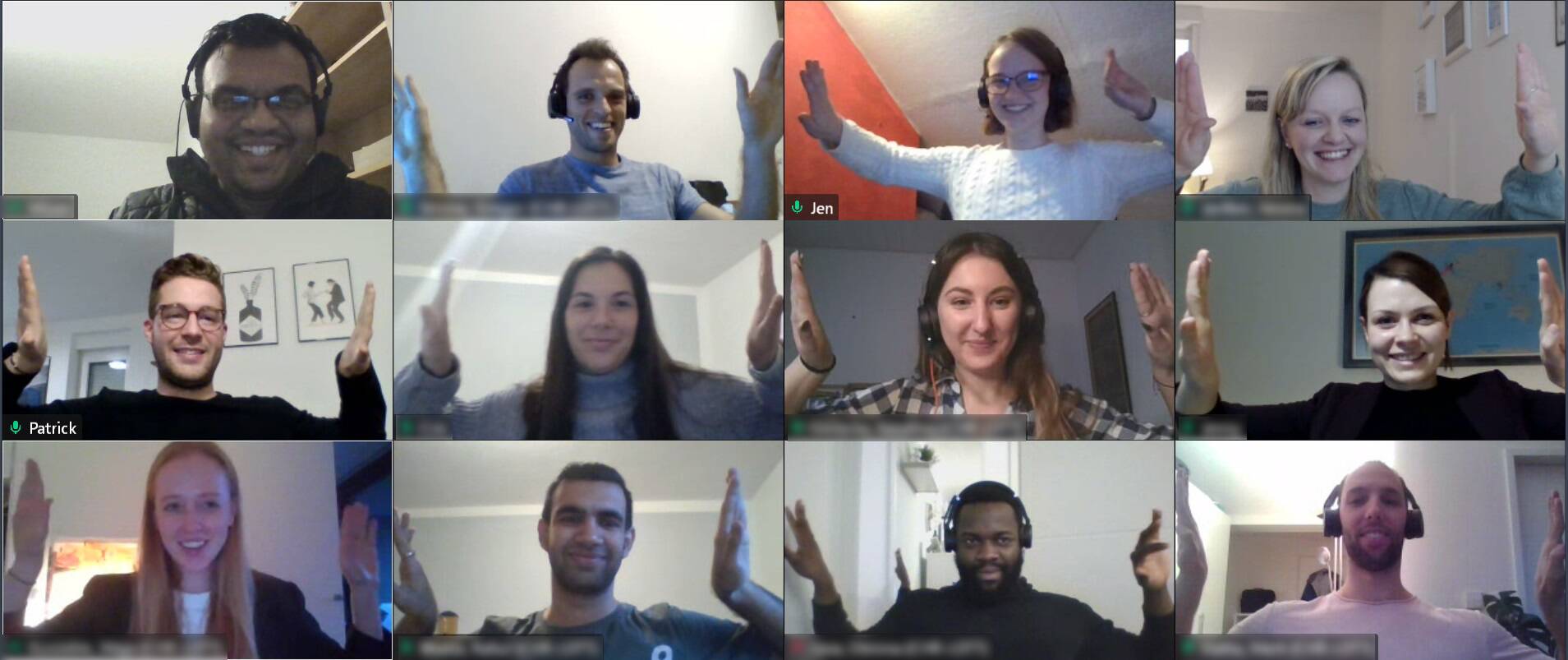 What have been the big milestones of your graduate program so far?
Patrick: The first bigger milestone for me was successfully completing my first assignment! Then, of course, our trainee challenge marks another big milestone. We will work on the project until next year July and get the opportunity to present our results to many stakeholders, including our CEO. This might be the biggest milestone of the program as we share the hard work of the last months and it marks the end of our trainee journey.
Jennifer: It all started with a great onboarding week on-site in Munich where I met all my fellow trainees. We had one week to get to know each other and BSH which made the next step much easier. 
In the second week, we split up and everyone joined the department which they had decided on before the start of the program. I had the chance to work for example on the topic "New Work". We had several touchpoints as a trainee group, like a workshop on finding our purpose or a weekly catch-up call. Adding to that, we worked on different trainee projects. For example, with two other trainees, I organized a Lecture Day. A full day dedicated to learning something about the departments and initiatives within BSH. 
End of November we finished our first assignment and moved on to our trainee challenge posed by internal stakeholders. During the challenge, we learn about how projects are approached at BSH and get insights into design thinking and scrum methods guided by professional coaches. This project will accompany us in several stages until the end of the trainee program, where it will be presented to many different stakeholders, including our CEO. After the Christmas vacation, we will again split up and join different departments outside of Munich – for me this will be HR at one of our German sites in Traunreut.
Is there something you are really looking forward to in the next couple of months?
Patrick: I am really looking forward to the next rotations. When Corona allows it, we will gain experience abroad. My plan is to join BSH in Zaragoza for another 3 months before coming back to Munich and finishing the program with the Discovery Weeks. Here, we have the opportunity to look into different departments of our interest – how exciting is that? I am very much looking forward to the rest of my trainee journey! 
Jennifer: I am looking forward to the end of our program. Not because I want it to be over, but because I am excited to see the journey everyone has made during the program. The things we will have learned by then, the great experience which we will have made during our station outside of Munich and during our station abroad.
Why would you recommend our graduate program? What skillset should a future BSH trainee have?
Patrick: I would definitely recommend the program (and already did) because of my great experiences so far. Working in an international organization like BSH together with intercultural colleagues on interesting topics really fulfills me. To me, it is also important to identify with the product portfolio and stand behind the products and services – and I fully identify with the company and its products!
Future trainees should definitely bring authenticity and openness. They should be able to speak up and constructively challenge established processes from an unbiased point of view. Overall, I can only recommend applying for the program and becoming part of this family called BSH.  
Jennifer: I would recommend the program because you get the chance to join an amazing company, work in different departments and different locations, to learn about BSH in general but more than that to explore and expand your capabilities – in a personal and professional way. The Global Graduate Accelerator is a perfect fit for every graduate who wants to find the sweet spot to flourish and contribute best, who likes approaching people and who is willing to regularly adapt to and learn from new teams, work methods, and topics. Personally, I can say that joining BSH was the best decision I could have made and so far enjoyed every day of it.
You want to learn more about our Global Graduate Accelerator or even apply yourself? Follow this link!