The future of work(place): our new Belgium office
Reading time: 4 minutes
Can an office change the way we are working together? It sure can. Learn how the new workplace for BSH Belgium will help shape an inspirational and innovative future.
Early September the doors of the new work location of BSH Home Appliances Belgium with a Floor space of 4600m² swung wide!
Situated on the Tour & Taxis site in Brussels, the sustainable office building is not just the beating heart of the organization; it is also a meeting place for colleagues, partners and customers. It is built in the monumental former freight station 'Gare Maritime', which was transformed into a contemporary, lively, covered quarter in the city with a vast square, courtyard gardens, strolling streets with shops, pubs, restaurants, hotels and offices.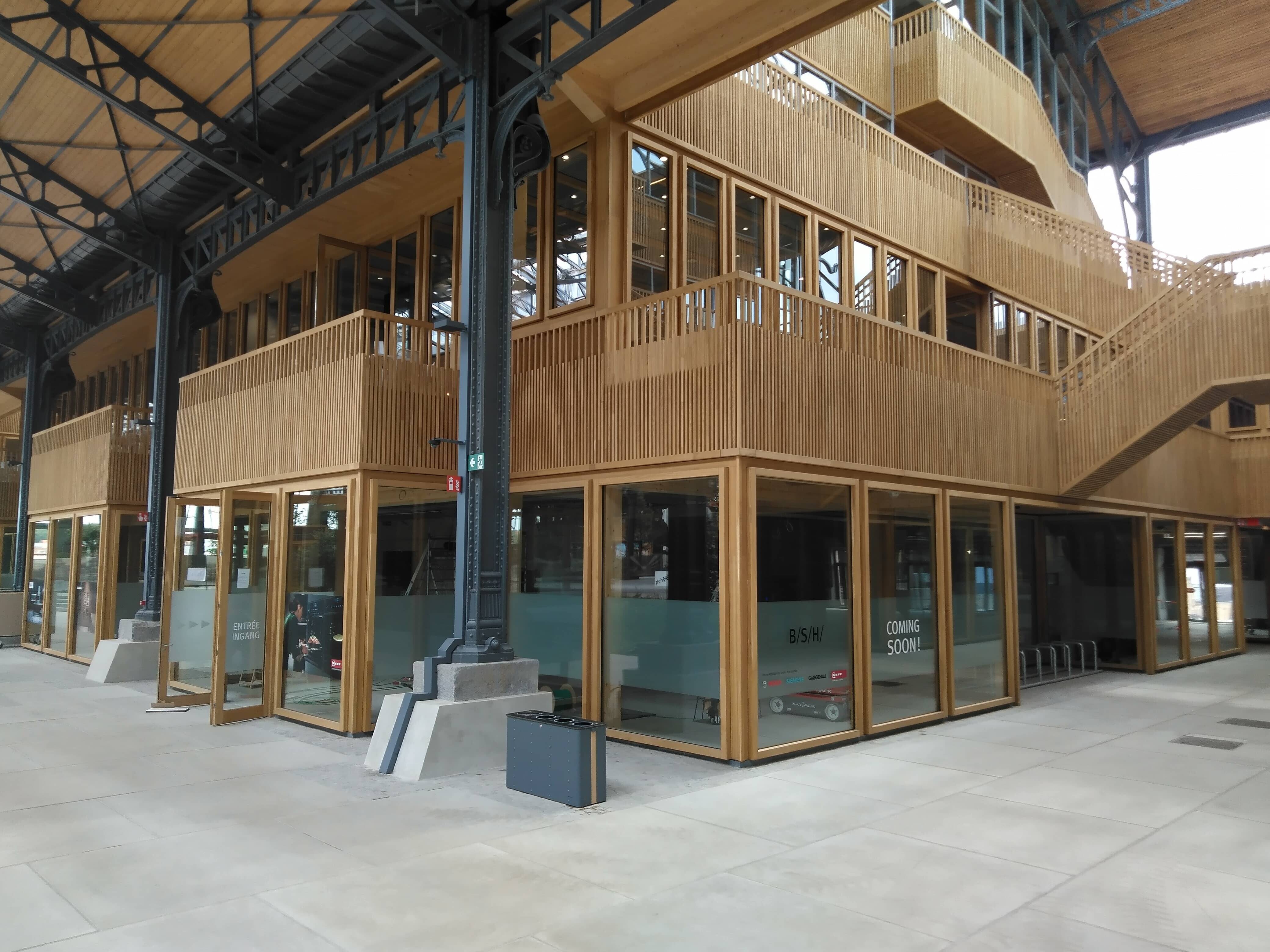 A new way of working together
The Tour & Taxis site offers a unique environment to develop a new way of working and living together. 
"Our way of working is changing completely", says Georges van der Meulen (Head of Sales, Marketing and Customer Service Belgium). "Our offices are made up of open spaces and hubs. An important starting point and objective is to communicate with each other openly and transparently and install short lines between staff and the executive level and between the various departments. The individual strengths of our employees, their passion, their technical skills and strong, shared values are critical success factors for BSH. That is why we want to foster the ambitions and potential of our staff as much as possible by offering them a modern and flexible work environment."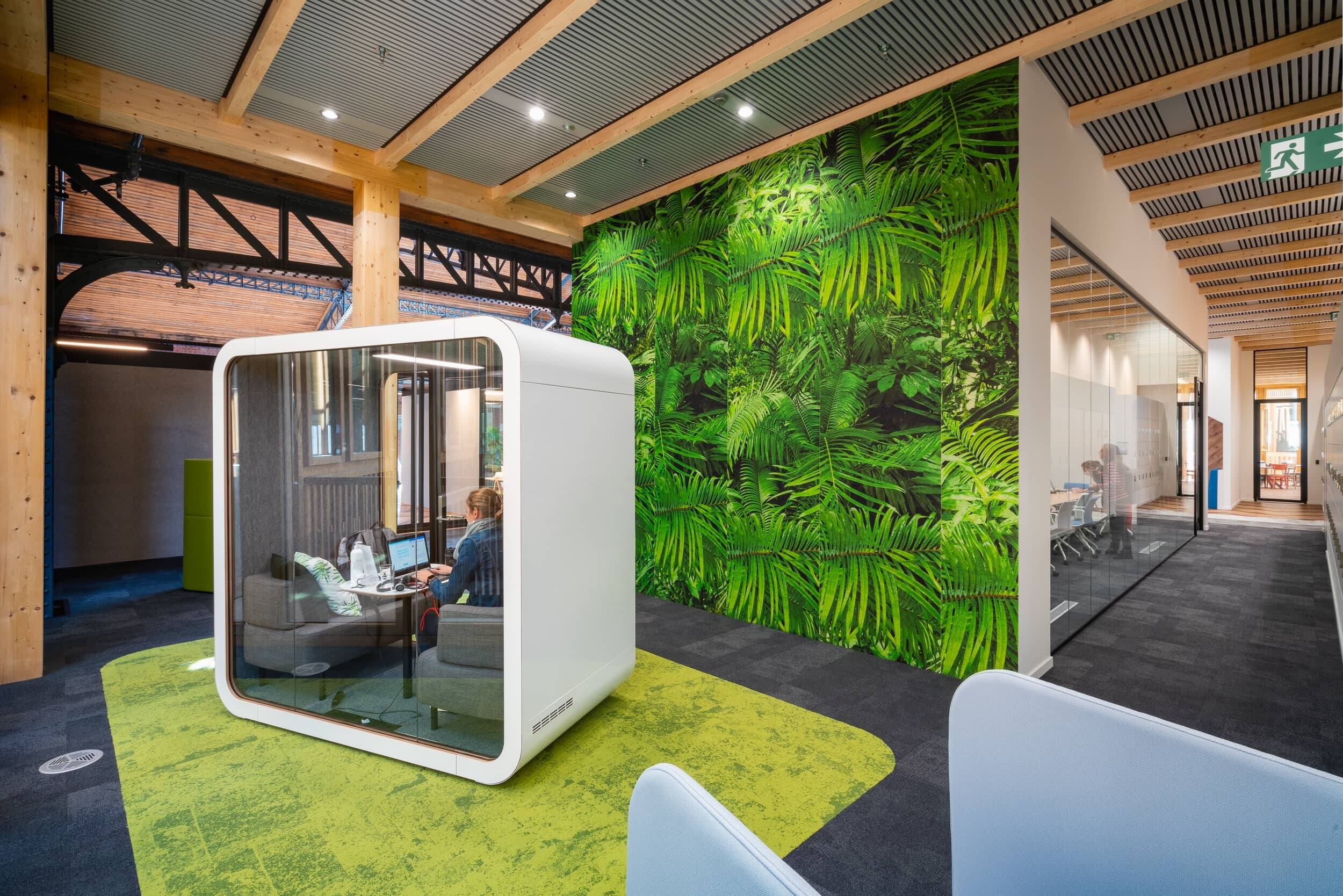 We lead BSH: trust, passion and result-orientation
The new workplace dovetails perfectly with the BSH values we wish to experience. 
Sophie Vandevoorde (Head of Business Administration Belgium): "Everyone must feel free to work in an atmosphere of cooperation, efficiency and creativity. We want everyone to feel at home in their work environment. This automatically implies more autonomy, flexibility and responsibility for all of us. All colleagues plan their work rate and adapt their environment to organize their workload as efficiently as possible. 
They do this while keeping in mind the right objectives to place maximum emphasis on reaching their individual goal, the team's objectives, or those of BSH as an organization."
The circular building model par excellence
Inspired by the cradle-to-cradle philosophy, the new accommodation fits in perfectly with BSH's sustainable philosophy. Georges: "The Gare Maritime is an energy-neutral building. The energy is generated on-site in a renewable way: heating and cooling through geothermal energy, electricity from solar panels. On the entire Gare Maritime site, no fossil fuels are used for heating or cooling. The building envelope has been optimized to minimize energy loss and at the same time capitalize on natural daylight. Triple insulating and dynamic solar control glass contribute to the circularity and limits the energy demand. In terms of ventilation, cooling and lighting, the office building is equipped with state-of-the-art technical installations."
Furthermore, at the former office location, everybody was used to driving to work by car. Moving the office to the city center, where parking is limited, means all employees are now automatically encouraged to use more environmentally conscious ways to get to work, like public transport or bicycling.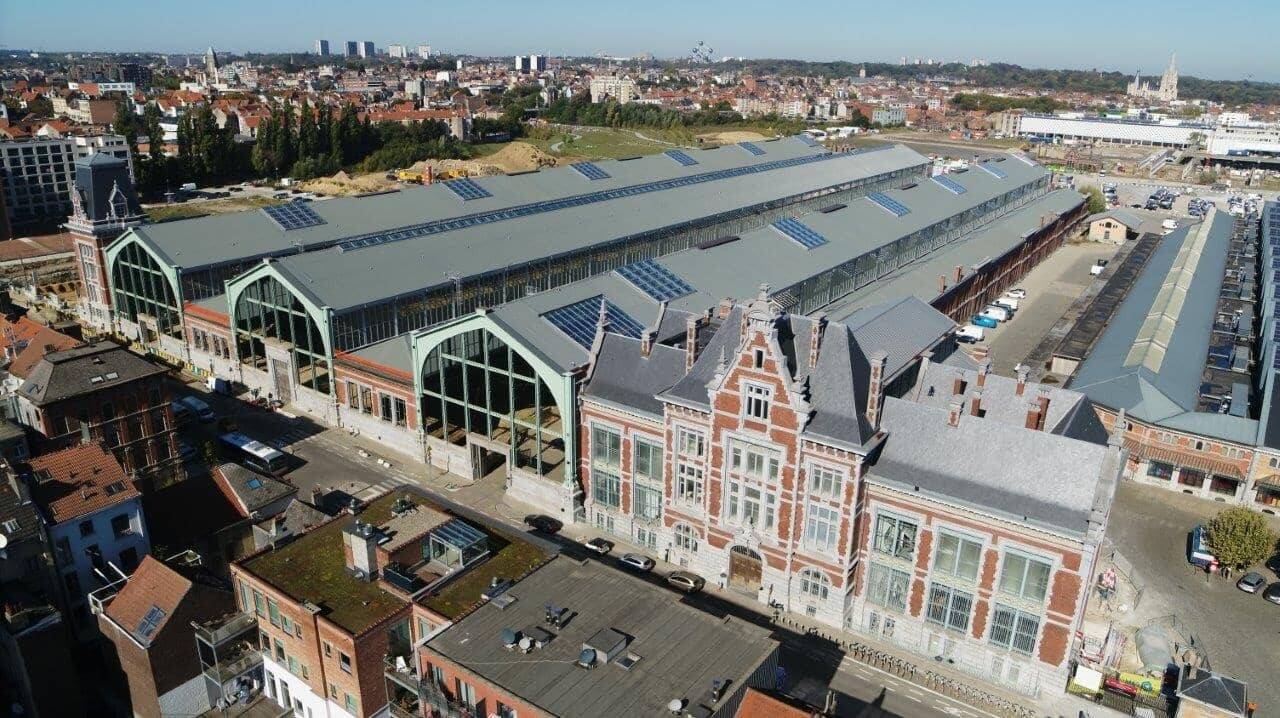 Consumer and customer relations
In 2021 a brand-new experience space will not only accommodate our consumers but also our customer relations. This will be a unique meeting place where the Bosch, Siemens, NEFF and Gaggenau brands come to life and where we can train, inform and inspire our partners and consumers. Stay tuned!