Unusual Jobs at BSH: Scout for Digital Business Ideas
Reading time for this story: 3 minutes
Ion Hauer, who has a PhD in physics, recently joined BSH. He does not conduct scientific series of tests or measurements, however, but works as what is called a "Digital Business Model Scout" in a new department that looks all over the world for new and innovative digital business models. The department's name is the BSH Digital Business Unit and its goal is to prepare the company for its role as an industry leader for digital services in the connected kitchen.

What are your duties as a "Digital Business Model Scout"?
As the title says, I explore new digital business models. I look at existing ideas within the company as well as at ideas that reach us from elsewhere, for example, via start-ups, consumers or competitors. My job is to collect and evaluate these ideas. This requires a lot of travel and talking with colleagues. The major challenge, however, lies in selecting the right ideas. I can look at many decent business ideas, but need to prioritize the right ones. One prerequisite for digital business models is its ability to generate new revenue streams. In other words, a digital business model should not only increase the sales of existing products, but also generate new and recurring revenue.
How do you know whether a new business model actually works?
In this line of work you must not be afraid to take calculated risks. Digital business ideas are new and hard to predict by their nature. We determine whether there is a market for these ideas. It goes with the territory that some of these ideas will not work. But the question is: How long do I pursue an idea? At what point do I say: Stop, that's it, I have learned from this idea, but it didn't work. Part of my job as Digital Business Model Scout is the ability to accept failure and learn from it.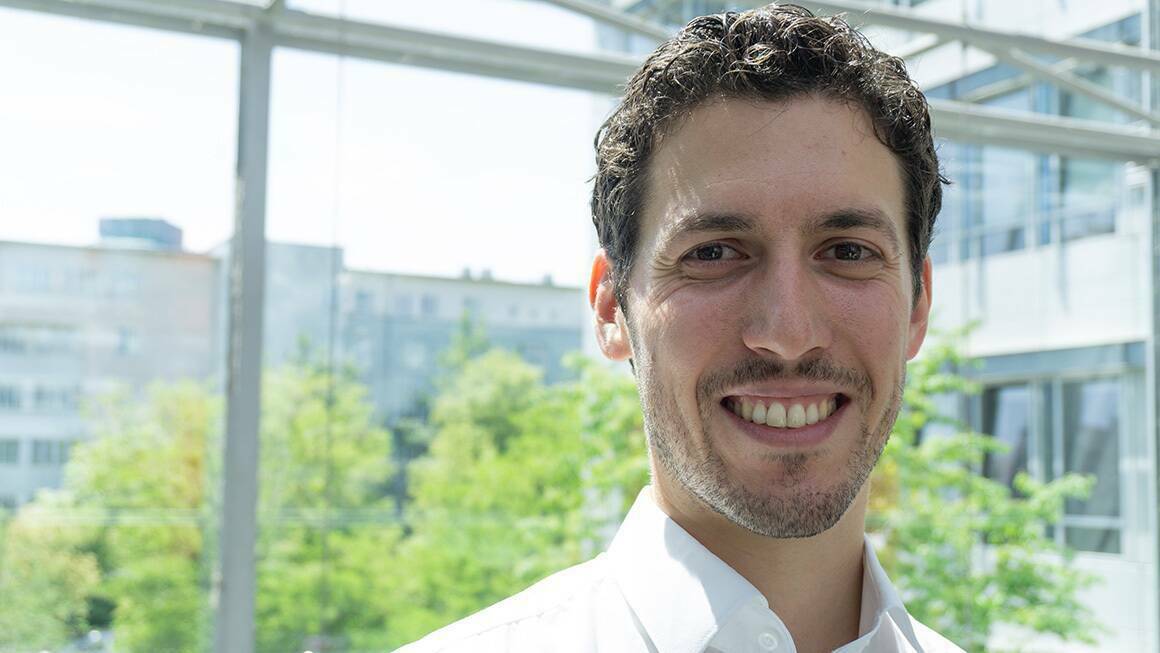 What did you do before you joined BSH?
After getting a degree in physics and earning a PhD in quantum atom optics, a sub-field of atomic physics, I worked in an international management consulting firm, where I focused heavily on digital transformation. There are many physicists in this area of business today, because they tend to work in a highly structured manner. This is something that also benefits me in my job as a Digital Business Model Scout, because I spend my days collecting complex matters and structuring them. My scientific background helps me master my job, but without making things unnecessarily complicated. And thanks to my consulting experience I am able to evaluate digital business models properly.
What do you like most about your work?
Two things primarily: I am thrilled to work with such a great team. Since the Digital Business Unit of BSH was established only this year, the team is still finding its feet and is highly motivated. I also enjoy the close exchange of information with our top management. This is something I find particularly exciting. I deal with highly innovative issues every day and get the opportunity to take a look into the future. Sometimes this feels like a sneak preview at the movies, in other words, a glimpse at possible things to come. And best of all, some of them will become reality.
Do you have an unusual job at BSH? Perhaps you have a traditional job title, but with a twist? If so, we want to hear from you and you too could be featured in our next article right here on Stories.