A Look Ahead: How the Future of Connected Living Will Change Consumer Behavior
With appliances becoming increasingly digital, smart devices are now responsible for an improved quality of life in many homes. Nevertheless, there are still questions when it comes to an intelligent, networked household. In this article, Marcelo Hiering, Head of Communications and Brand of BSH's ecosystem brand Home Connect, talks about expectations, the future of connected living, and much more.
When talking to Marcelo Hiering, Head of Communications and Brand of BSH's ecosystem brand Home Connect, one thing becomes absolutely clear: his passion for the future. This sentiment is evidenced not only in his continuous work to bring pioneering technology into everyone's home but also in his ambitious predictions for the future of BSH's connected living solution. The dad of three does not spare words when sharing his certainty that you, too, will one day become a proud owner of connected appliances.


Marcelo, first things first: being a dad is a huge part of your life, of course. How does that influence your perspective regarding Home Connect?
Marcelo: It's funny that you asked that because I've actually just had my third child three weeks ago! Becoming a dad changed my perspective in general on many things in life, and this interview cannot cope with everything I´ve learned ever since. But there is one story that really stuck with me. A couple of months ago I showed the Home Connect app to my oldest son Oscar, who´s turning five next February. He looked quite interested and after a quick scroll through the app, his first and immediate reaction was "Wow... cool! What can you do with it?!" instead of the usual "Why should I use that?" that we still get from many consumers.

For me, his reaction perfectly sums up the Home Connnect journey in the future. We – as a society – will think less about "Why should I need that?", and instead turn to a much more natural adoption and acceptance of a connected life.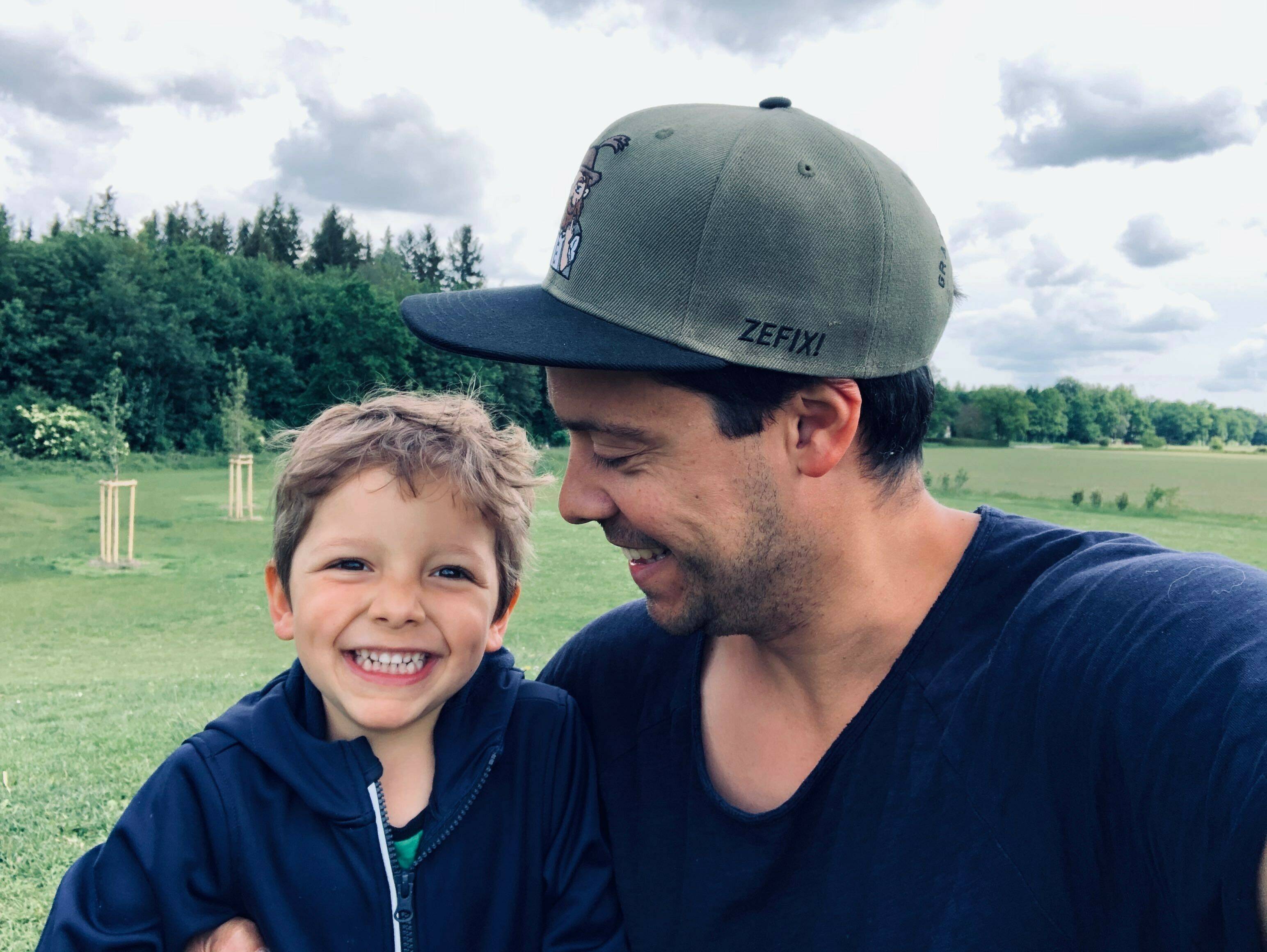 Marcelo and his eldest son, Oscar
Speaking of the future, what are some upcoming plans for Home Connect? What can users expect?
Marcelo: This question makes me think about our brand motto: beyond expectations. As soon as our users really know what to expect from Home Connect, that means we´re doing something wrong. Our mission is to continuously change the way people experience home appliances. One example of how we look into the future is that we´re increasingly studying all kinds of voice-control and even gesture-control use cases and possibilities.


What do you mean exactly when you talk about consumer expectations?
Marcelo: Let's use an example from another industry: TVs. Would you buy a non-smart TV nowadays? Even if you wanted to, it will be very hard to find a decent one. Consumers slowly but surely stop asking WHY things are connected. Instead, they accept it as being standard and grow a feeling of curiosity towards the possibilities that connectivity can provide. So the fact is: talking about connected home appliances will become more and more normal and, thus, consumers will expect home appliances to also become "smart".
Our mission is to continuously change the way people experience home appliances. –  Marcelo Hiering, Head of Communications and Brand of BSH's ecosystem brand Home Connect
Let's say your predictions are right and connected living does become the norm. What are the biggest changes you see coming then?
Marcelo: I believe we´ll see a radical change in the user interface that consumers choose. The fun part about all the connectivity and our open ecosystem is the free choice of how you want to monitor and control your home appliances. Forget about the small user panel that comes with your dishwasher hardware. It´s so much more convenient to choose programs on a smartphone screen along with an explanation of how each program works. Maybe one day we won´t even need a physical panel on the appliances at all, who knows?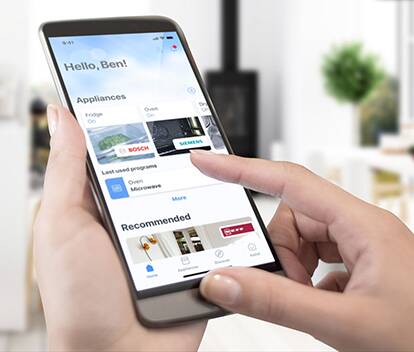 When we talk about the future, one topic seems to be very popular nowadays: sustainability. How does Home Connect help consumers achieve a "greener" lifestyle?
Marcelo: In the long run: if you connect and share your usage data, we will observe and support you to extend your appliances' lifetime, for example by reminding you to use the cleaning program on your washing machine every once in a while. In the short run: our storage recommendations for your fridge – with automatic object recognition – can help you to reduce food waste significantly!


You mentioned usage data, and that is deeply related to privacy concerns. Do you think consumers will eventually stop caring about the trade-off between privacy and convenience? Is that even an issue at all?
Marcelo: I don´t really see this as a global issue. It tends to be a very European discussion. But either way, I believe that we do provide a solution that covers both extremes of the debate: Home Connect is technically built "on top" of our home appliances' hardware. So if consumers choose not to connect, they can still benefit from all the cool functions and features of BSH's great home appliance brands. But if they do choose to connect, they can rest assured that this process only gathers usage data. However, in any case, I think that the vast majority of people will not consider their fridge as the number one entry spot for hackers into their virtual homes.
You are clearly very passionate about Home Connect. So we're curious: what's your favorite feature?
Marcelo: It´s definitely the camera in the fridge! And I really hope to see this scaling into even more models in the future.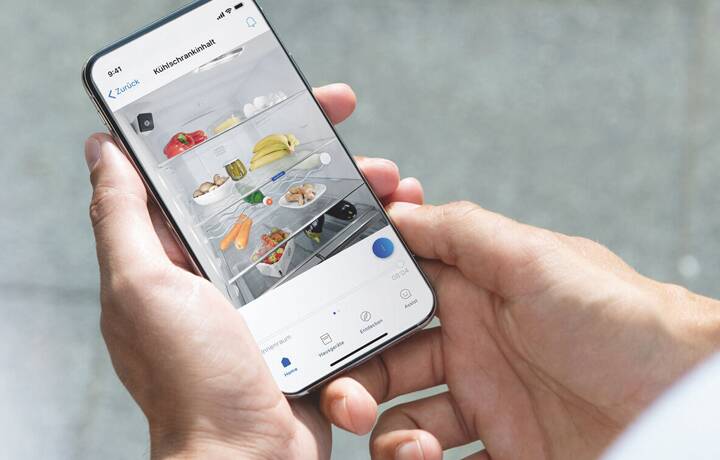 With Home Connect's fridge camera feature, consumers know what's in their refrigerator at all times