Case Study: How BSH is Making Americans' Lives Happier One Ice Cold Drink at a Time
Reading time: 6 minutes
BSH is known for its commitment to delivering products and innovations that help improve the quality of life at home. Within the Region North America, Bosch is one of our brands that makes local consumers smile. From quiet and top-performing dishwashers, efficient laundry care, and an array of refrigeration and cooking products that bring quality performance and design together, the brand has a reputation for exceeding consumers' expectations.
American consumers love ice-cold drinks
A Bosch-commissioned study by OnePoll found that refrigerators weren't keeping up with Americans' love of ice-cold drinks – current offerings on the market underestimated just how important ice is to overall happiness and quality of life: 
56% of those polled agreed that having a drink that's not the right temperature has the potential to make their days less enjoyable.
Americans who drink six or more glasses of water a day are most likely to strongly agree that they are "very happy" (41%) and optimistic (40%), as opposed to the 12% and 10%, respectively, of those who drink less than one glass a day and agree with the same sentiments.
Hydration directly impacts overall wellbeing, with those who drink six or more glasses a day waking up exhausted fewer times per week (2.59) than those who drink less than one glass (3.14), most likely to describe themselves as successful and be on time to work.
Further, well over half of all respondents (56%) said they will not drink water unless it's cold, and 53% said that having no ice available means they simply drink less water.
Over half of individual Americans self-identify as "ice obsessed," consuming up to 116 glasses of ice a month or nearly 36 pounds – adding up to well over 400 pounds (181kg) of ice per person a year.
Over half of Americans admitted they are obsessed with ice.
Eighty-three percent of individuals consume at least one glass of ice in a day, with 58% consuming one to five glasses and 25% consuming six to ten or more. 
Sixty-six percent run to the store for ice at least once a month to keep up with household demand, with 34% making trips three to five times per month. 
"Understanding America's desire for a cool, refreshing drink, made perfect with fresh tasting filtered ice, our new refrigeration line with the QuickIcePro System provides rapid ice replenishment to over deliver on this need — because running to the store for ice is one less thing consumers should have to worry about in this unprecedented year." — Anja Prescher. Bosch Brand Director.
Consumer listening drives product innovations
Bosch dishwasher research found that 90 percent of North-Americans use a manual drying method post-cycle, demonstrating that current drying solutions weren't matching consumers' expectations, and left opportunities to help save time in their day. 
Based on these results, the teams prioritized a consumer-centric approach that focused on creating solutions to these consumer needs throughout the development process of their new products. The North-American Bosch team also worked with the U.S. Department of Energy for ENERGY STAR evaluation to certify the energy efficiency of its products, as the local awareness for sustainability keeps increasing. 
"Around the world, BSH helps make life better for consumers because we listen to what consumers want. This is an exciting time for our Bosch brand in North America, as we continue to see how a consumer-focused approach to product development drives positive business results – and, more importantly, has a positive impact on our consumers' lives". — Christofer von Nagel, CEO BSH Home Appliances North America.
Innovative and sustainable
Bosch's new QuickIcePro System French door bottom mount refrigerator is the industry's fastest refrigerator ice maker*, producing fast, freshly filtered ice at a rapid rate—up to 12 pounds (5,4kg)**or 40 glasses of ice per day***— to minimize the need to run to the store for more. The product has been met with overwhelmingly positive feedback in the market.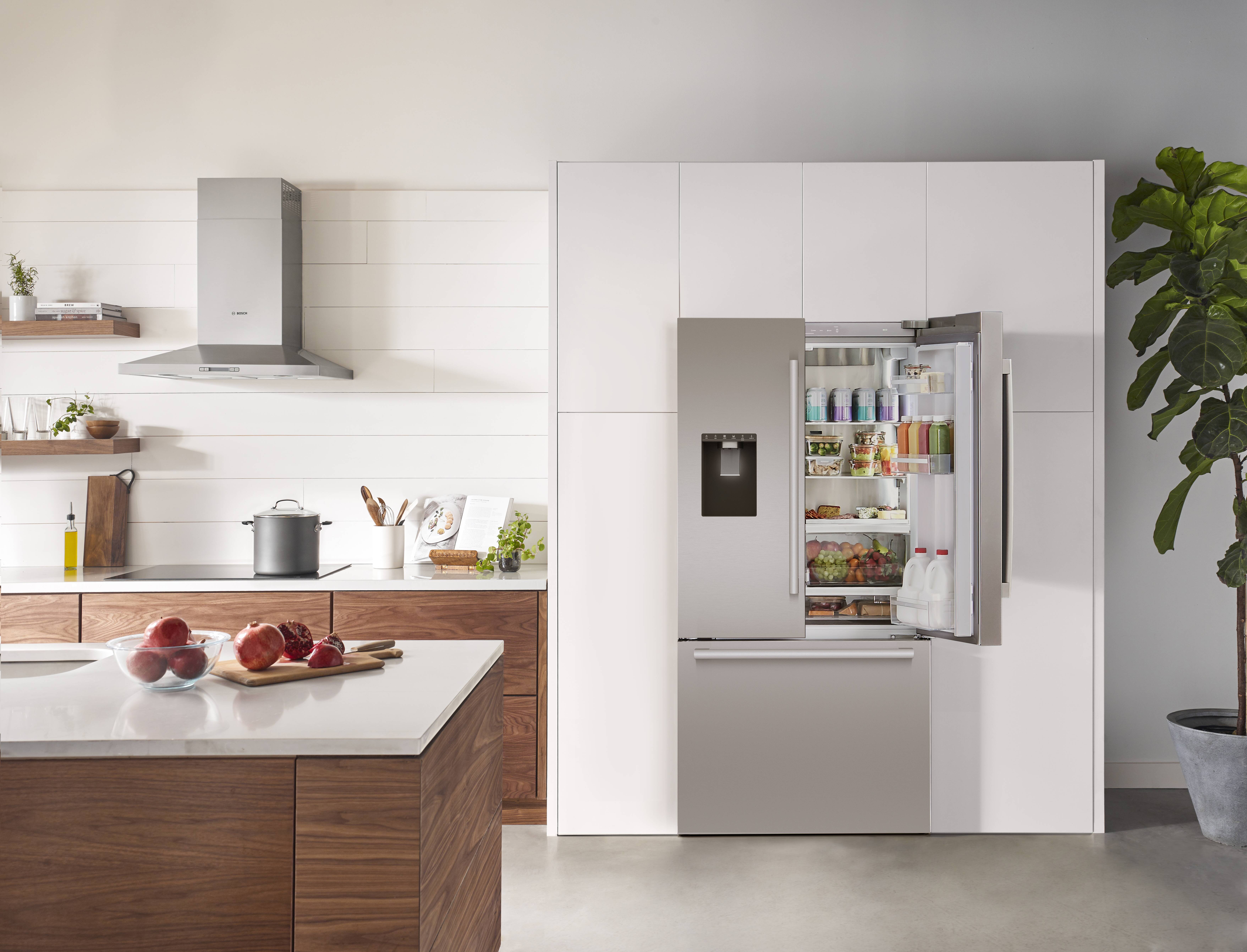 The QuickIcePro System™ offers freshly filtered ice, replenished fast. With a refrigerator that makes up to 12 lbs.** of ice per day***, for up to 40 glasses


Bosch CrystalDry™ and AutoAir™ technologies take the brand's traditional dishwasher drying cycles a step further using natural elements like minerals and fresh air to enhance drying results by up to 60 percent+ and 40 percent++, respectively, even on plastics. A leading U.S. consumer review site named the Bosch 800 Series dishwasher with CrystalDry the best dishwasher of 2021.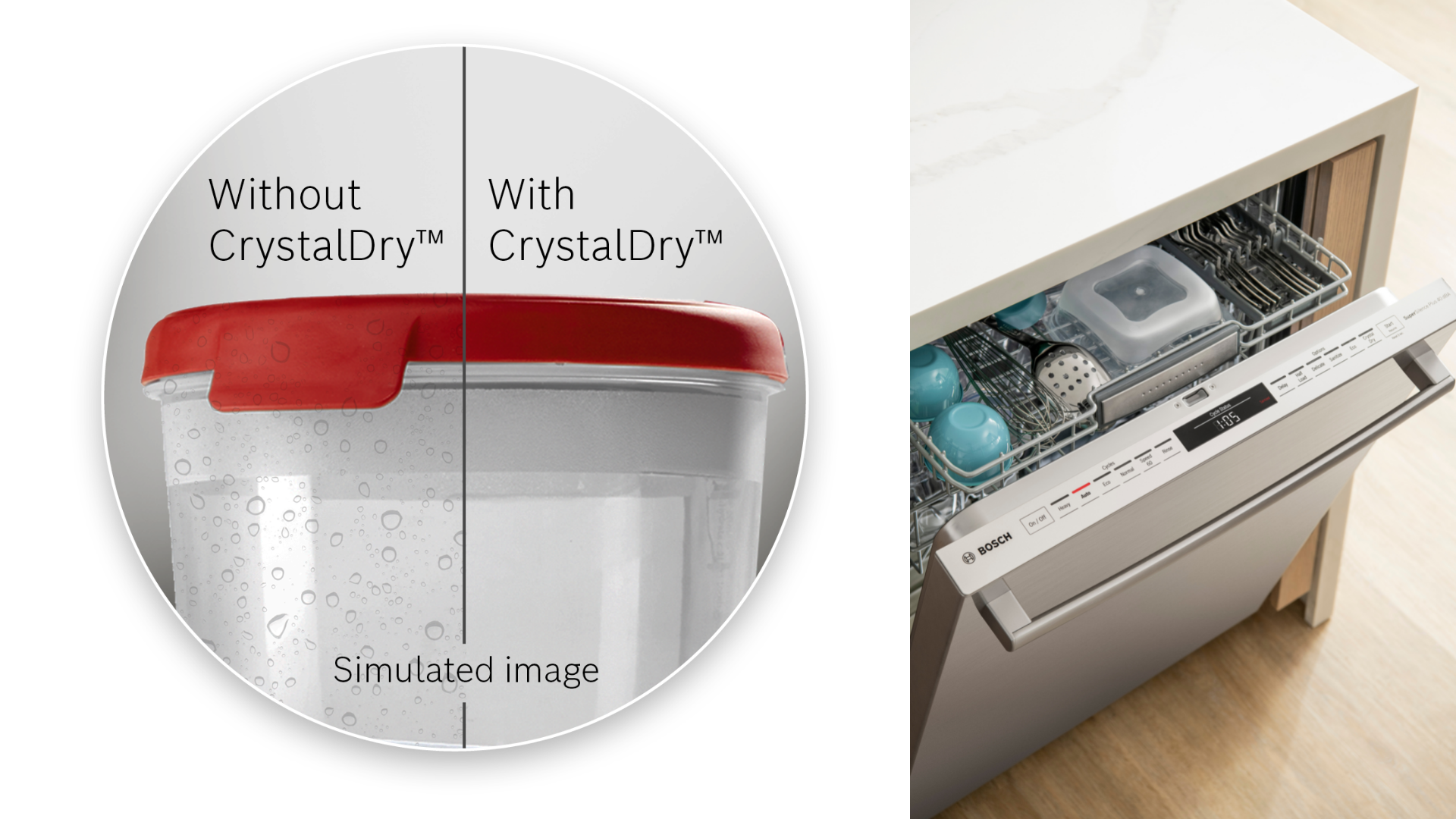 Bosch CrystalDry™ and AutoAir™ technologies use natural elements like minerals and fresh air to enhance drying results by up to 60%+ and 40%++ respectively
Bosch also introduced the region's first heat pump dryer, the most efficient dryer in its class – 60 percent more efficient and recognized as the "Most Efficient of ENERGY STAR 2021". It is also the only heat pump dryer with a self-cleaning condenser – ensuring consistent dry times and energy efficiency.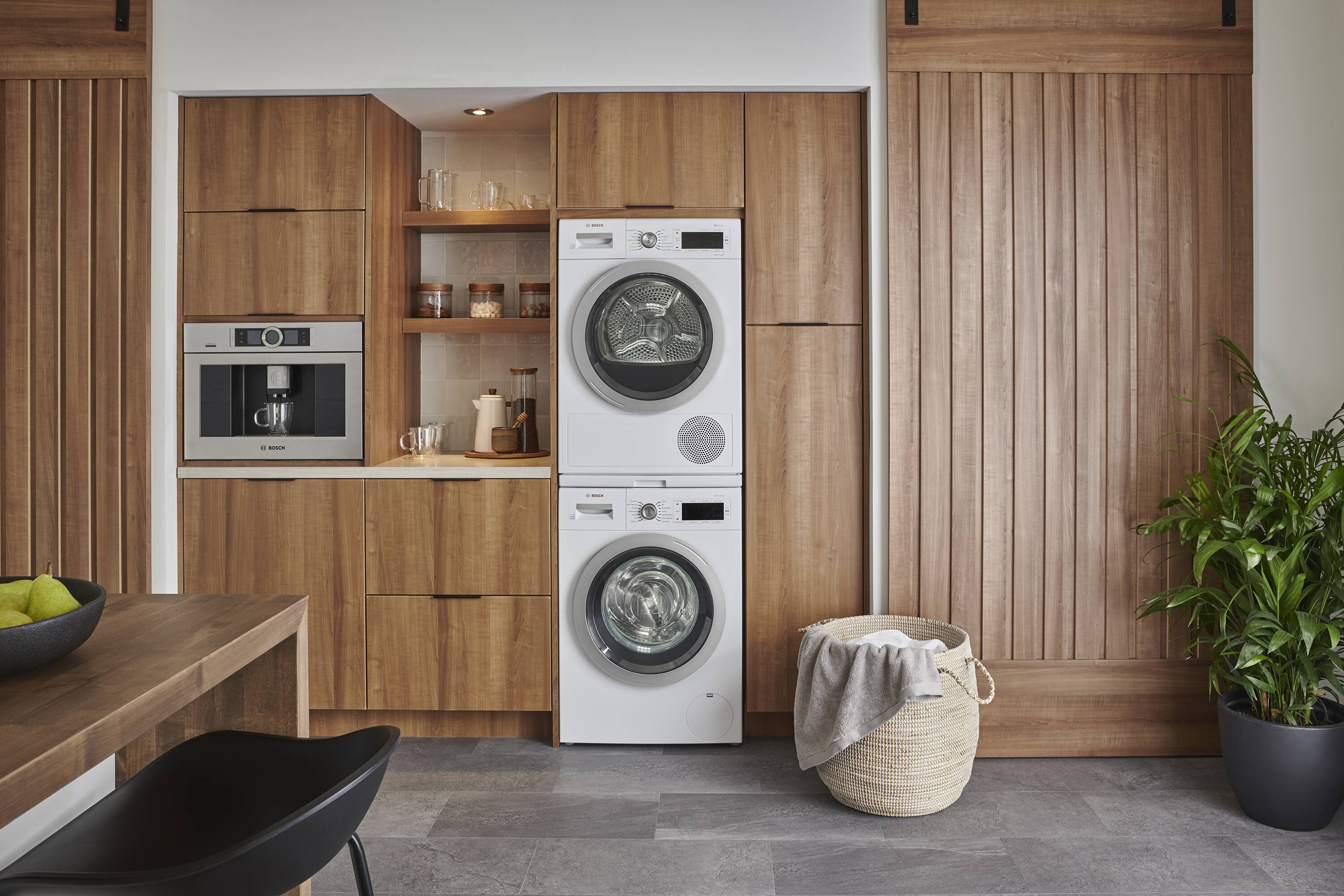 Bosch also introduced the region's first heat pump dryer, the most efficient dryer in its class
What is more, all Bosch refrigerators, dishwashers, washers and dryers for North America are ENERGY STAR Certified – and in addition, Bosch was recently named an ENERGY STAR Partner of the Year, reinforcing BSH's commitment to sustainability.
By leveraging the global resources and technological expertise of BSH together with a deep understanding of what consumers want, BSH and its brands around the world have developed a winning approach to product development – and consumers are taking notice. The new Bosch appliances for the North American market received such overwhelmingly positive feedback that the brand recently launched an entire campaign built around consumer testimonials, with a dedicated landing page on the region's website.
*Based on single ice maker production rates during a 24-hour period, measured per IEC standard and manufacturer user's manuals, for brands identified in US and Canada TraQline as freestanding French door bottom mount refrigerators. 
**Based on single ice maker production rates during a 24 hour period, measured per IEC standards, when the ice bin was removed. Results may vary depending on operating conditions. 
*** Based on filling 8 oz./236ml glasses.
+Based on aggregate average drying performance of Bosch Dishwashers with CrystalDry on combined household load including plastics, glass, steel, and porcelain as compared to Bosch Dishwashers with PureDry. Drying performance may vary by dish type. 
++Based on average drying performance of Bosch Dishwashers with AutoAir™ after seven hours as compared to Bosch Dishwashers with PureDry™