Cookit the way you like with MyRecipes
Whether it's Hungarian goulash or grandma's best-kept ratatouille recipe, consumers can use the new "My Recipe" feature to create and save their own favorite recipes for the Cookit with step-by-step instructions. Here's how it works …
Since 2019, the Cookit has been offering our consumers timesaving solutions for cooking fresh food daily. "To do that, they could use either an automatic program, manual mode or the step-by-step instructions for a host of guided recipes," explains Product Manager Irina Makartseva. Personal favorite recipes that aren't available as guided recipes could, however, only be cooked manually. How practical would it be to save these often-used recipes so that family members could cook them as well? "That's just what many consumers in our Cookit community have been asking," says Makartseva. 
To further develop the Cookit and meet this wish, Makartseva worked closely with the Home Connect team to develop the first new feature: My Recipe. "It was important to us to provide a feature that immediately offers clear added value for our consumers," adds Product Manager Ronny Bach from Home Connect. The biggest challenge was to filter out what scope the new feature should have, how quickly it can be implemented, and, of course, to avoid security risks. Bach's team worked, for example, on a suitable feature in the Home Connect app, which consumers can use to save the individual ingredients, as well as work with steps and settings quickly and easily. Once entered, their recipe looks almost identical to a standard guided recipe in the app  or on the Cookit touch screen. 
Ronny Bach: "I can still clearly recall the happy expression on the face of the consumer who tested the first prototype. He was totally impressed with how fast and easy it was to save his recipe. That gave us an incredible boost."
Save and cook made easy
"One of my personal favorite recipes is from my grandmother. She cooks the best Hungarian goulash I know," says Makartseva. Saving a recipe like that is really easy with the new feature: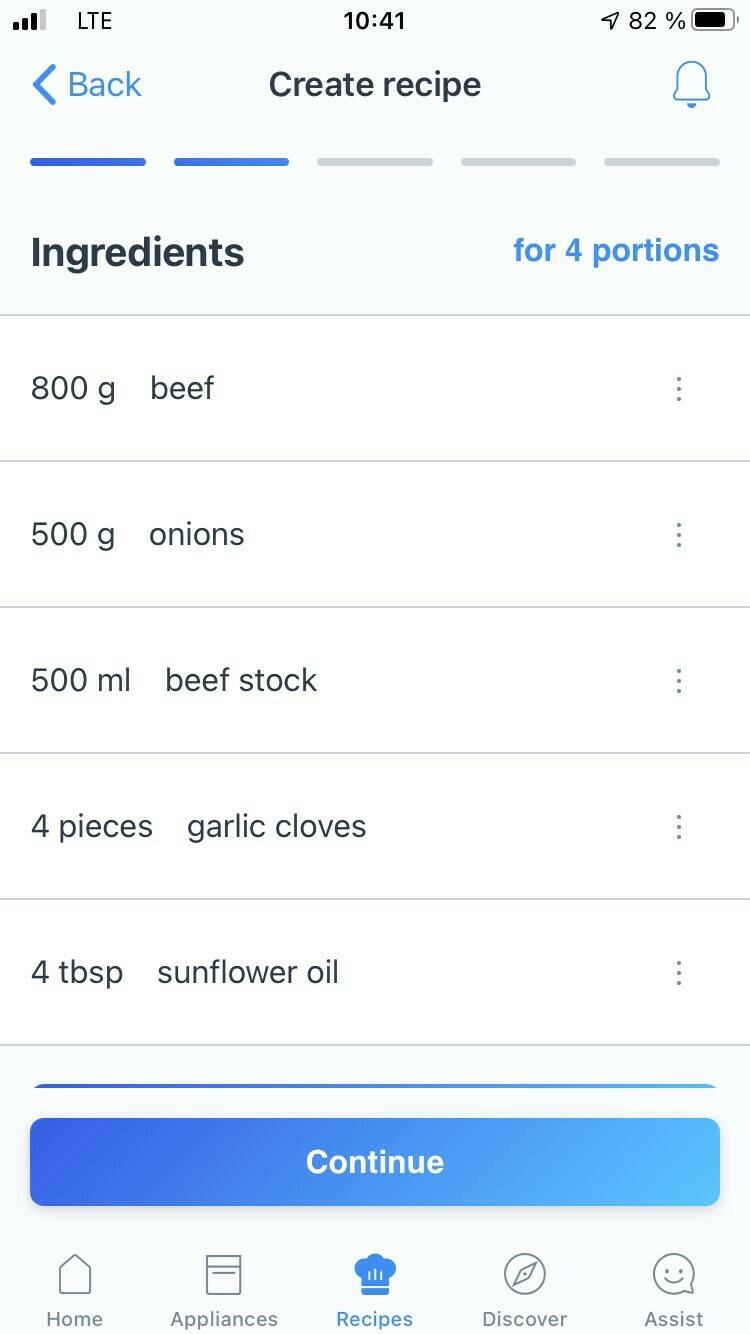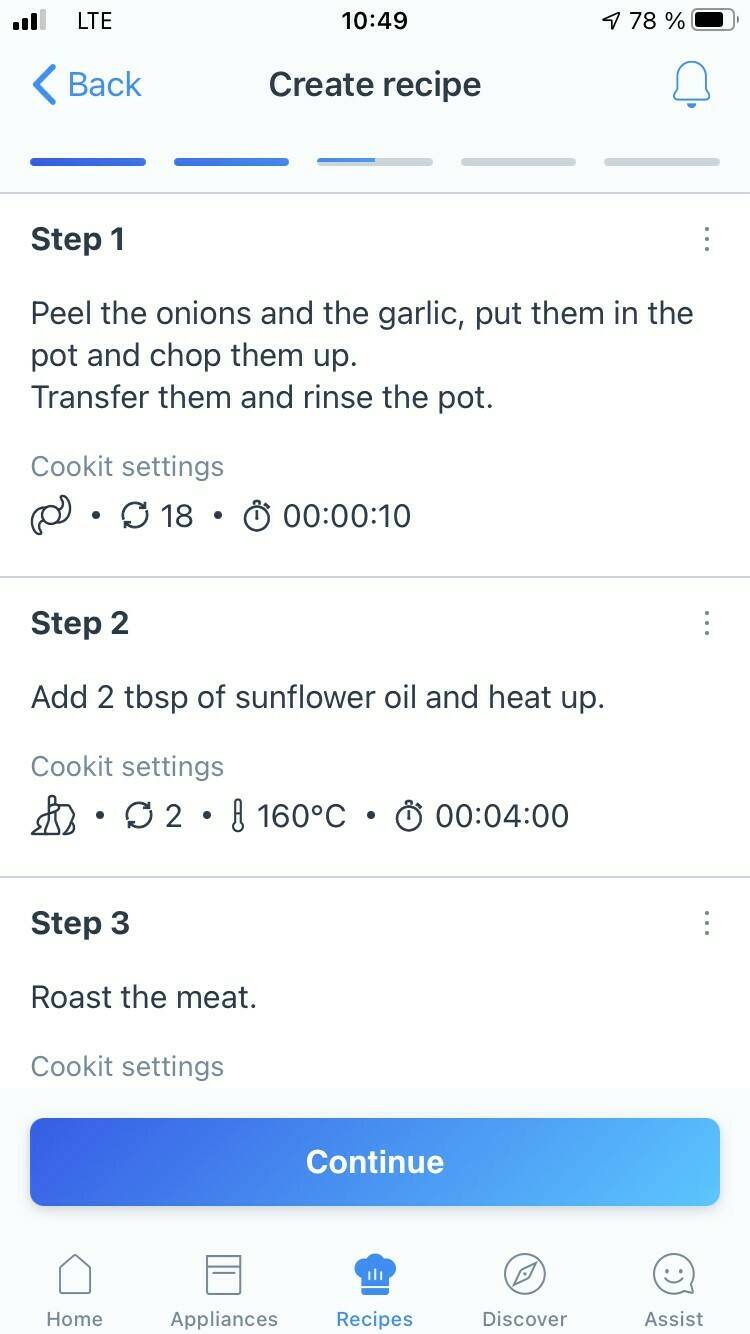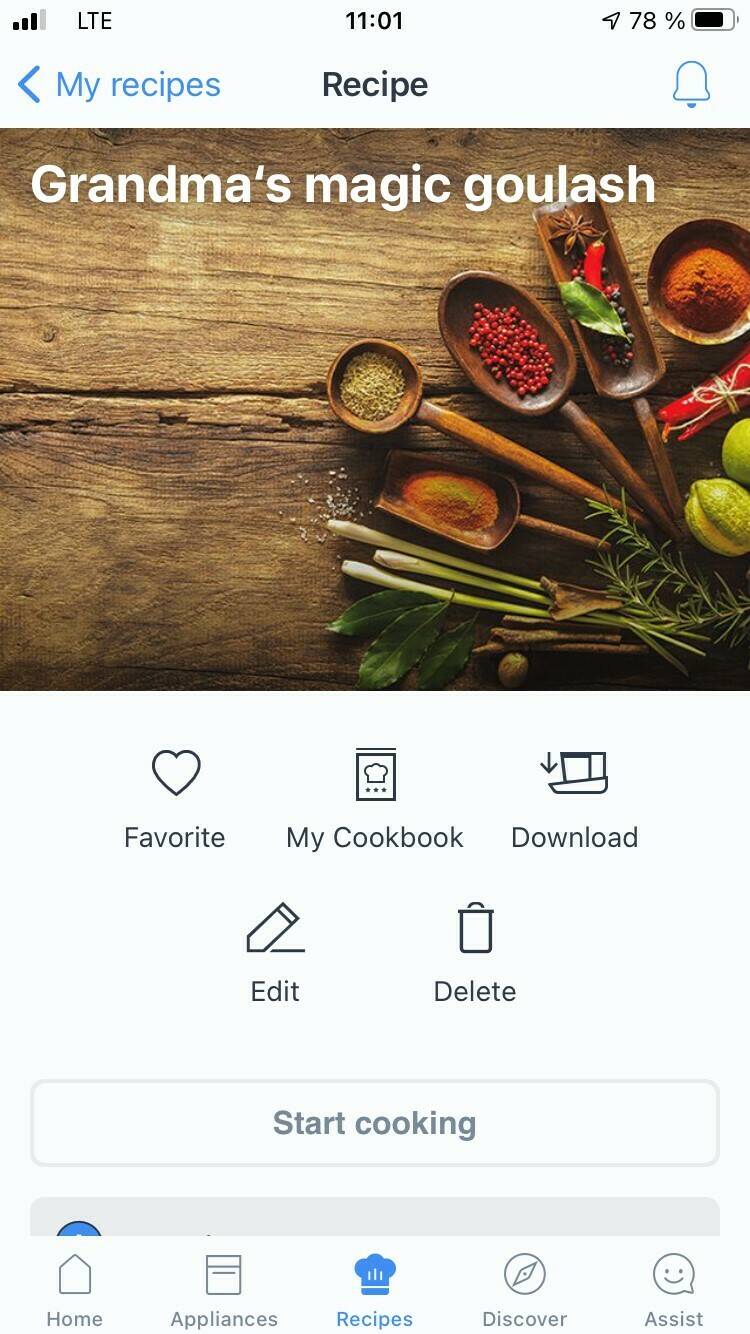 What is next?
Now that this first new "My Recipe" feature has been launched, the team can't wait to get feedback from consumers. After all, the clear goal is to keep developing it. "We want to know how our consumers get on with the new feature, and what might still be missing. Then we'll work on it together," Makartseva stresses. Two topics she's already working on are the option for users to upload their own recipe photos, and to share their own recipes with other users. "The latter is especially important for expanding the recipe database for the Cookit even faster. We definitely want to implement that by the end of this year," Bach adds.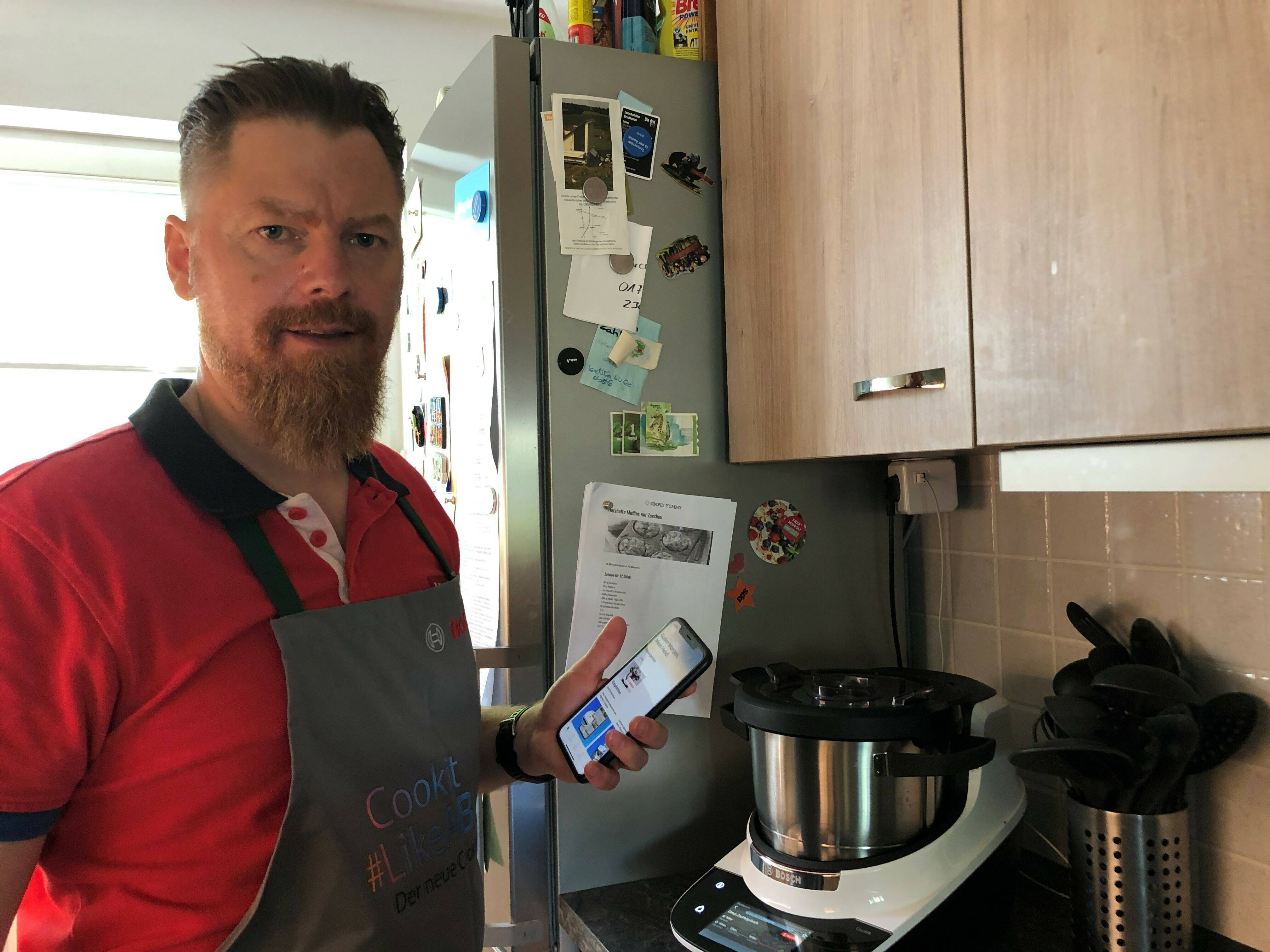 Ronny Bach with his Cookit