The Bosch FreshUp is one of our product highlights this fall. But what can this technological marvel do? This question and many more are answered by the Project Product Owner Florian Michl.
Tell us about the (plasma) technology behind the Bosch FreshUp.

We arrived at the plasma technology by first systematically exploring various technologies at PCP Innovation Management. We were immediately fascinated by the wide range of potential applications that the technology offers for solving relevant consumer problems. Various product concepts were then developed in creative sessions. We analyzed and reviewed them with our colleagues from Consumer Insights, who are knowledgeable about consumer behavior, before incorporating them into the innovation process. The clear winner was the FreshUp concept, an idea for a portable textile freshener, which we then turned into a product development project in an exclusive alliance with our technology partner terraplasma.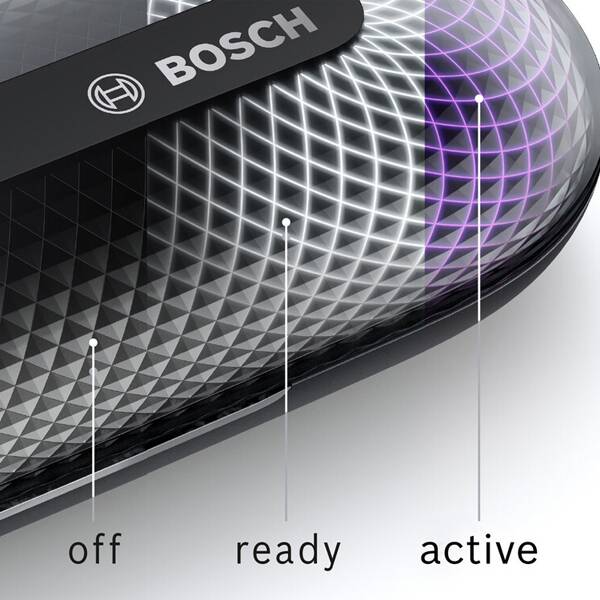 Bosch Plasma Technology on FreshUp dissolves simple odor molecules on common fabrics.
How does the FreshUp work?

Using the FreshUp is very easy and intuitive. There isn't much to keep in mind when using it. We built several prototypes, questioning consumers about their application and operation. Based on these findings we got rid of every unnecessary button and switch. The only one left is the on/off button. Once you've switched it on, simply press the FreshUp gently onto your chosen textile, activating the plasma. Then run the FreshUp over the textile in smooth and steady motions. It removes odors in just a few seconds, leaving clothes fresh and wearable again. The device lights up so that users can always see whether it is producing enough plasma to maintain the freshening effect.
What is so special about Bosch's plasma technology?

The main thing is the result. In a matter of just seconds, it reduces unpleasant odors without additional chemicals – almost like magic! All of this we packaged into a user-friendly, safe way product that fits in any small bag and can even be used on the go. The FreshUp can be used on all sorts of textiles, even sensitive fabrics, such as silk, wool, or cashmere.
How does it remove odor molecules from textiles?

That's where it gets technical: The charged plasma particles move along the textile fibers and dissolve the bonds of simple molecules such as those associated with odors. This way the odor molecules are broken up and can't rebond into their original structure.
Can the FreshUp also clean clothes?

No, unfortunately not. Right now it is not possible to use the FreshUp to remove stains or to pre-treat them so that removing them later is easier. But that would definitely be a good idea for a new feature.
What was it about the FreshUp project that appealed to you personally?

Two things in particular about the project appealed to me: one was the opportunity to create something entirely new – to lay the groundwork for a device that has the potential to become synonymous with an entire product category, much like Kleenex for paper tissues. Someday, when the product is a success, we can look back and say, "That's our baby." And that is a darn good motivator indeed. The other was that it enabled me to actively contribute to the success of the company, take responsibility, and help shape the necessary changes. The FreshUp is the ideal project for making sure our company is open to further innovation and prepared for the future. It proves that being bold and investing in the right ideas pays off, especially if driven by the desire to solve relevant consumer needs with strong technology. We also tried new processes: Agile working methods and the exploration of new sales and communication channels are getting BSH into future-ready.
We did so many things for the first time at BSH that we are going to need more often in the future. It was taxing, but it was also a great experience to see how people can make such a difference at our company by acting with conviction.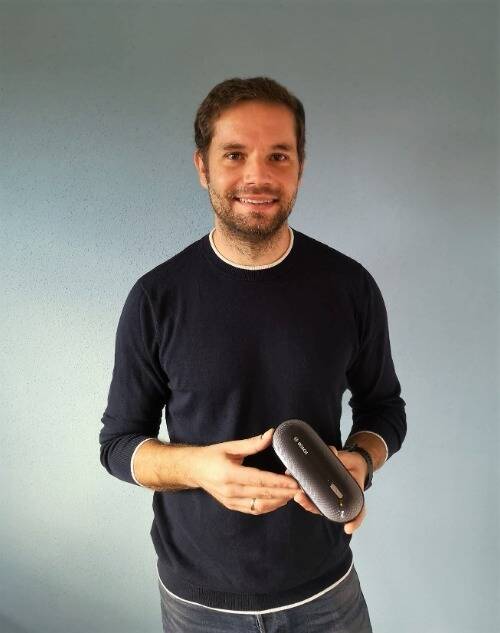 Florian Michl, Project Product Owner 
What challenges did you face in product development?

The biggest challenge in this project was working with an international team that was spread out over four locations, including Germany, England, and China. Close consultation and coordination of all activities were especially important, more so than for other projects, which is why the entire team deserves a great deal of praise here. Every member of the team rose above the challenges, went the extra mile, and took responsibility. That is because each and every one of them are convinced of the product.
From a technical perspective, the challenge was that our product innovation had to build on the safety standards for other product categories. As a result, we very often gained surprising insights and discovered challenges over the course of the project that we as a team always managed to master very efficiently and quickly.
Is there a moment or situation in connection with the project that you have fond memories of?

We developed a new way of working and came up with the idea of "focus" workweeks, bringing the team members from the various locations together in a single place to concentrate on working on the product without distractions. To this end, we also invited potential consumers and suppliers to sit down together, take surveys and talk to each other so that we could get the best results. I believe these focus weeks were also the basis for the outstanding team spirit that distinguished us from the beginning and was, ultimately, the key to our success.