Future of connected living: Discover the Home Connect partner network
Home Connect is BSH's solution for a smarter household. From the washing machine to the oven, coffee machine or even the vacuum cleaner: consumers can improve quality of life at home with the touch of a button. We interviewed Franziska Barnert, pet owner of chinchillas and global partner manager in the Home Connect team, to shed some light on how consumers can use BSH's solution in combination with renowned partners for an improved and more connected home.
Improving the quality of life at home is not just about designing and manufacturing high-quality appliances — it is also about keeping up with consumer trends and evolving needs. And what's trendier than a smarter, connected life? That's what Home Connect aims to provide: An easy-to-use app that lets consumers connect and control the home appliances from multiple BSH brands to simplify, optimize and personalize their daily household routines. In addition to that Home Connect is offering multiple partner solutions that can be used together with our connected appliances. However, there is more to it than meets the eye.
The global partner manager, Franziska Barnert (or Franzi, as she likes to be called), is exactly what you would expect from someone in charge of such a modern groundbreaking project. Young, upbeat, authentic, with a dash of techy "nerdiness". She divides her time between her passion for Home Connect and her chinchillas, and she strongly believes that the latter makes her even better at her professional responsibilities.

"In order to understand consumers you have to take time and understand their individual needs because we want them to have a nice environment, feel understood and have everything they want to live a comfortable life", explains Franzi.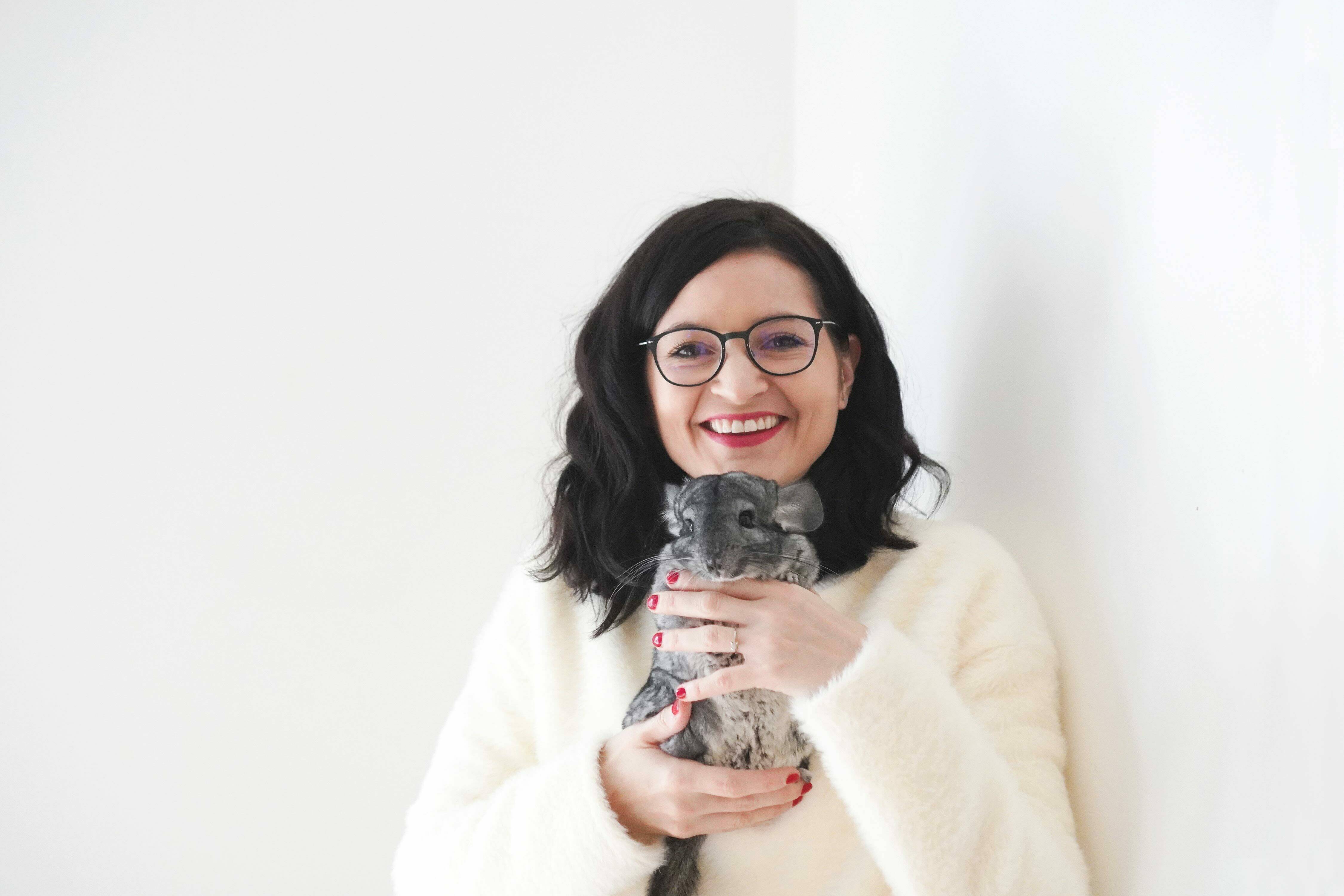 Franzi and Peanut, one of her two beloved chinchillas
What appliances can consumers use with the Home Connect app?
Franzi: Among the large appliances, consumers can use it for washing machines, dryers, ovens, dishwashers, fridges, fridge-freezers, freezers, wine coolers, cooktops and hoods. So, basically for everything. And with regards to the small appliances, the app supports coffee machines, the Bosch Cookit, and also Roxxter, Bosch's robot vacuum cleaner. We also want to give the consumers the possibility to use all those appliances with solutions from our partners.
Franzi: Each of us in the Home Connect ecosystem team is managing several partners. Amazon Alexa for example is one of the global partners I am managing from a business perspective. Therefore, we are collaborating together with Amazon and discussing new functions for our Home Connect skills. In addition, we explore new fields that offer our Home Connect consumers an additional benefit.  Part of our job is also to visit trade fairs, to look for market trends, new technologies and interesting new partners.
"Our interest is, of course, to be very consumer-centric and to offer now and in the future helpful partner use cases for the daily life." ­– Franziska Barnert, Global partner manager for Home Connect 
How can consumers use voice control in combination with our partner solution from Alexa?
Franzi: This functionality started when we implemented (Amazon's) Alexa in 2016 to give consumers the possibility to interact with their appliances via voice. In September 2020, we started to implement the Alexa routine function. So, users can integrate it directly into their daily life, and Alexa is taking care of household tasks by, for example, turning appliances on and off, or starting programs.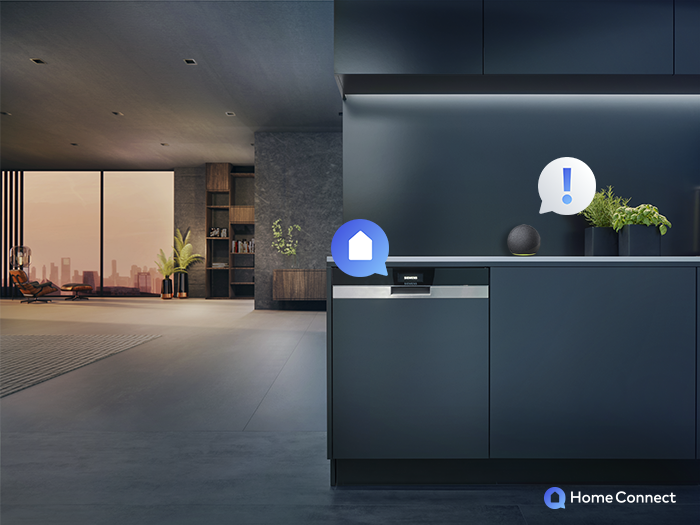 Home Connect lets you effortlessly control connected home appliances via Amazon Alexa, who can remind you as soon as the dishwasher program is finished
Alexa is also known for her "easter eggs" and funny responses to consumers' requests. Have you programmed any of those into the Home Connect combined use?
Franzi: Of course! I don't want to spoil it too much, but one of my favorites is the one for the Home Connect coffee machine skill:
Consumer says: "Alexa, ask my coffee machine to make me a beer"
Alexa answers: "Good one, but I think you'll have more success at the Octoberfest in Munich!"
Do you see voice control as just a passing trend or as something that is here to stay?
Franzi: In my opinion, it's important to offer consumers different options. Many consumers are interested in talking and interacting directly with Alexa as a helping friend or want to be guided via the display. Others prefer to let Alexa work in the background through established time-based routine settings. There are also consumers who love Alexa's reminder function and use the smart reorders service to purchase new dishwasher tabs, for example. So, for me, the real trend is to offer a solution that can help in different ways according to different needs.
Not only are smart homes a trend we observe in consumer behavior now, but also the pursuit of more sustainable ways of living. How does Home Connect combine these two?
Franzi: Offering sustainable solutions is a key topic for BSH, and with Home Connect it's no different. So just to give you an overview of the possibilities we offer our consumers: They can, for example, check the estimated water and energy consumption of their selected appliance program directly via our app. Besides that, we are also constantly looking for partners in the smart home and energy segment. For instance, Home Connect recently went live with the smart home player Loxone in Europe, which also offers an energy solution. With their help, appliances can be started when the photovoltaic system produces enough energy.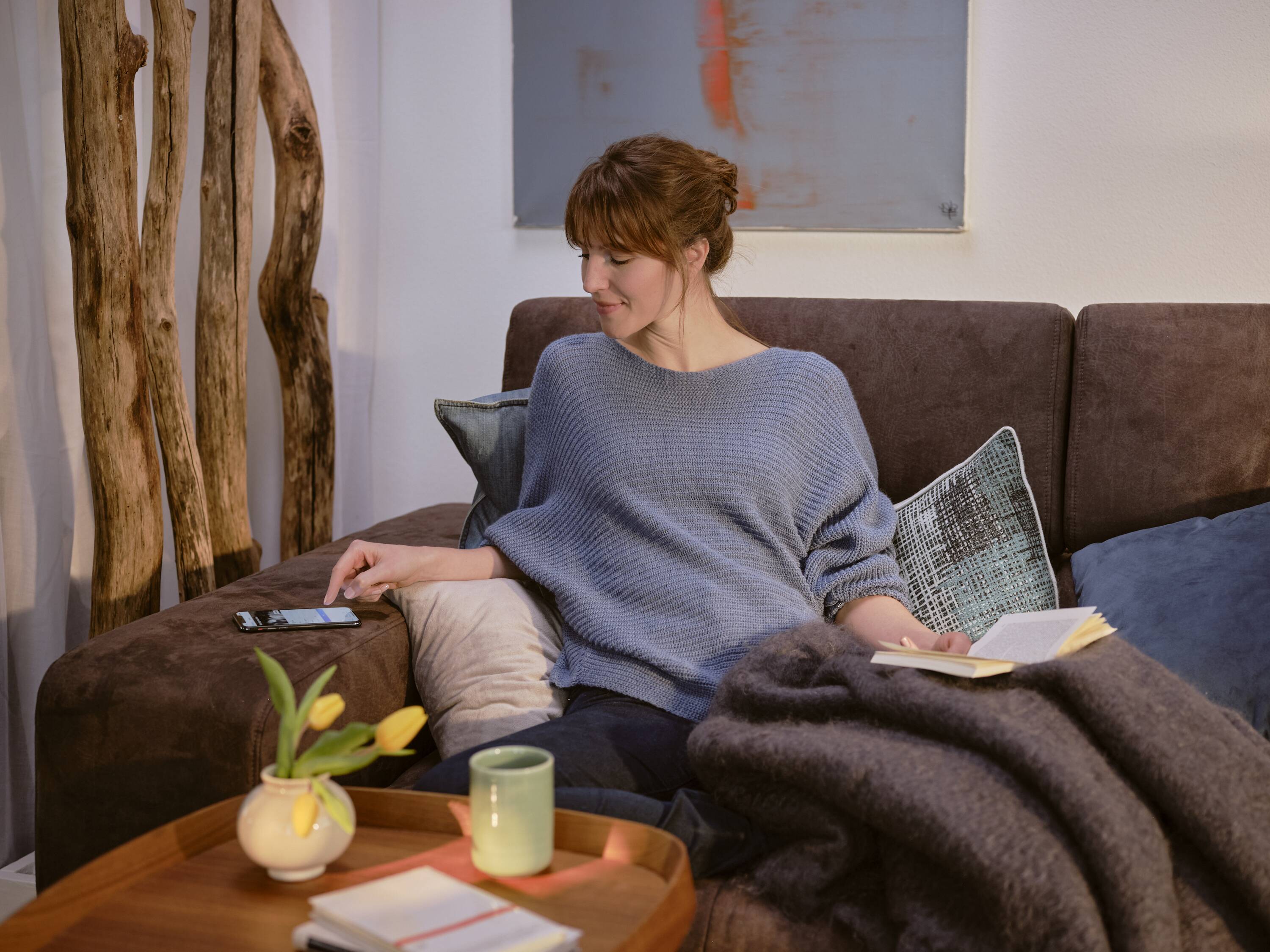 Sit back and relax, and let yourself be inspired: Home Connect gives you full control over your home and can organize it to suit your needs perfectly.


You mentioned consumer centricity a lot. What was your most memorable consumer request or feedback?
Franzi: That's a hard one (laughs). But what comes to mind is the implementation of the Alexa routine function for the coffee machine. Immediately after that, consumers asked when all the other product categories would go live with this function. And it was amazing to see that they were so interested because my Alexa team invested so much time and passion in developing this completely new field. Seeing people appreciating our jobs, asking for more, and sharing wishes for additional functionalities on the market is amazing! It is really super cool to work in this digital area!