New survey reveals dramatic increase in importance of domestic hygiene
Reading time for this story: 4 minutes
A recent survey from Bosch Singapore reveals: Striking perceptual changes about hygiene and maintaining a clean home in our post-pandemic world. Find out more!
The Covid-19 pandemic upended our world and has caused a striking shift in our priorities and mindsets when it comes to hygiene, health and safety according to a survey carried out by Bosch Home Appliances in Singapore. This shift in priorities might not come as a surprise to you, but the latest consumer survey of nearly 2,000 Singaporeans highlights some really interesting findings on how striking the changes have been. Read on!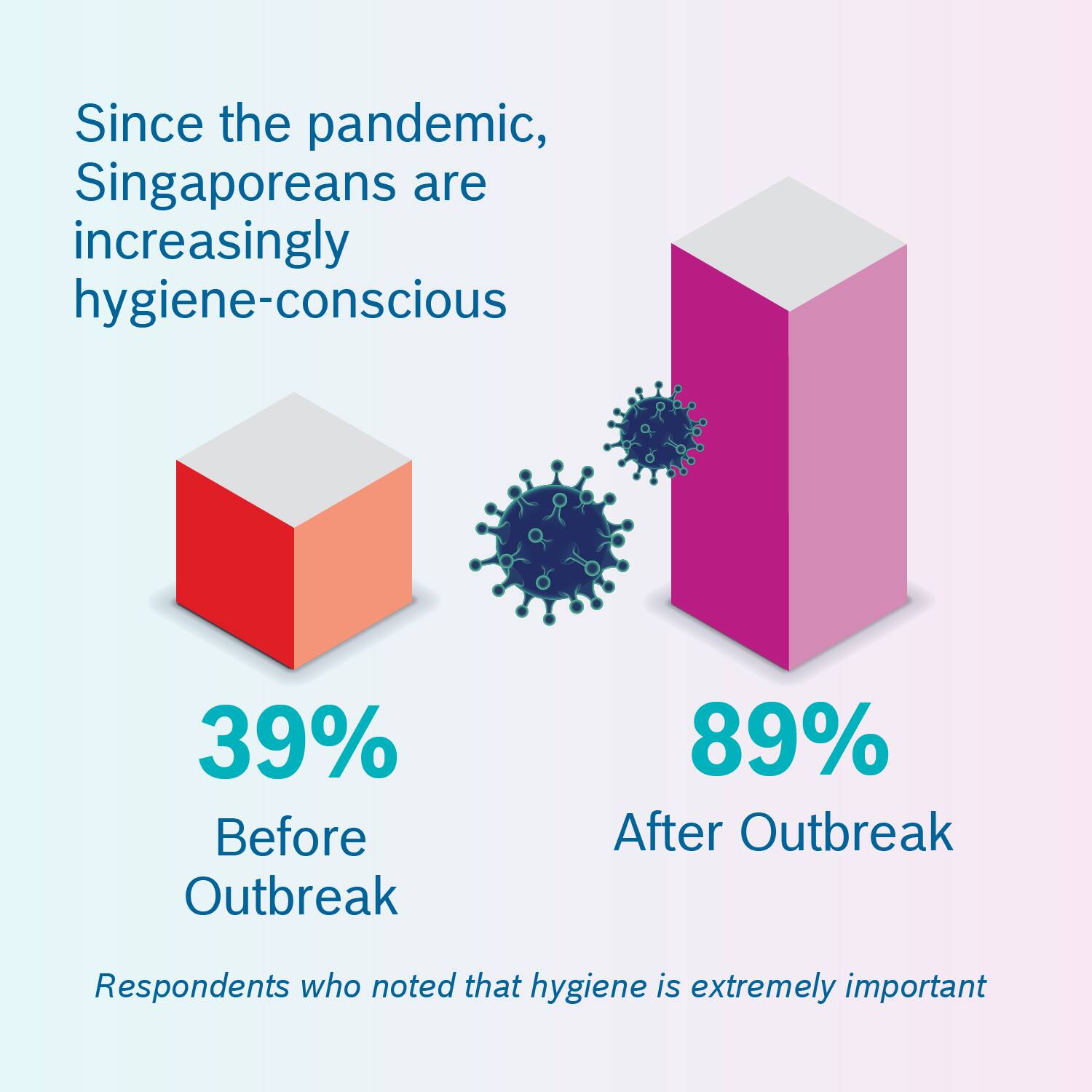 Consider alone the fact that, the percentage of Singaporeans being hygiene-conscious has more than doubled since the start of the pandemic.
Furthermore, many local homeowners used to place price at the top of their consideration when it came to choosing new home appliances. This priority has changed completely: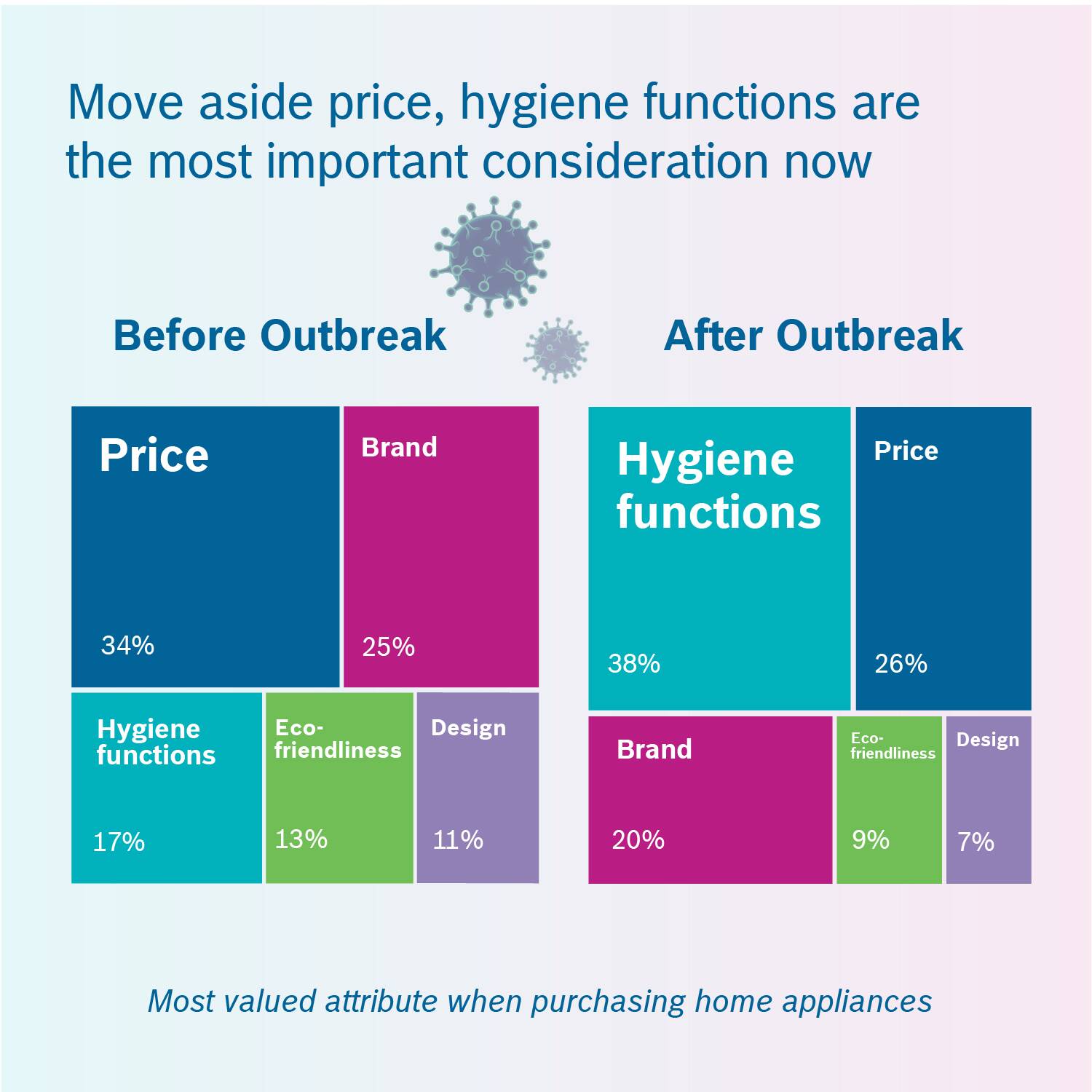 Overall, a far greater amount number of consumers are now even more aware that appliances help maintain personal hygiene. Consequently, 1 in 2 respondents say that they would purchase or use a washing machine with hygiene functions to improve hygiene at home following the outbreak. One third said they would now purchase or use a dishwasher to disinfect dishes and maintain better hygiene in the future.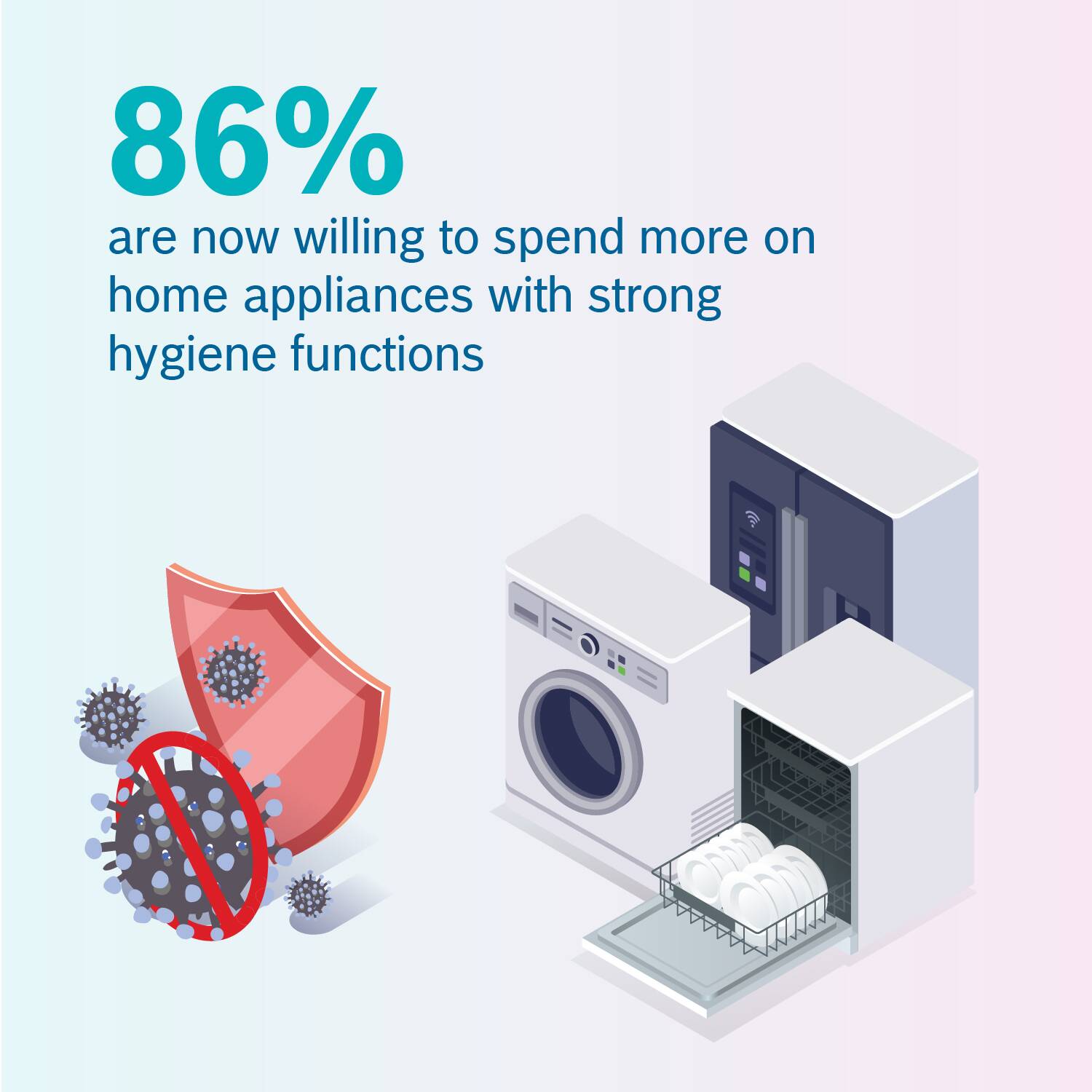 Unveiling the Bosch Serie 6 and 8 Washing Machines: Built for a Hygienic Home
With a commitment to manufacturing appliances that keep the home clean and healthy, Bosch Home Appliances is launching five new washing machines in the Serie 6 and Serie 8 lineup, with specialized, hygiene functions such as ActiveOxygen and AllergyPlus.
ActiveOxygen technology helps eliminate up to 99.99% of germs and bacteria even at low temperatures and is used to pretreat laundry when the cycle starts and once again before the final rinse. Adding this option to a laundry program eliminates any existing germs – and it only needs 30 more minutes than a regular wash. With the AllergyPlus feature, 99.99% of bacteria at 60°C can be removed using regular detergent in the recommended laundry load of 4kg – meaning it's tough on germs but gentle on clothes and skin. 
"At Bosch, we understand the evolving priorities of consumers and why hygiene is now top of mind for many," said Adrian Kok, Head of Marketing ASEAN, BSH Home Appliances. "We remain committed to developing quality appliances that help our consumers lead healthier and cleaner lives through our cutting-edge technology."