Uncovering the Secret of Rejuvenation with a Fridge
Who has not wondered about the possibility of rejuvenation? BSH's product developers and brand teams in China certainly have. We asked our Brand Product Marketing Specialist Xu Hang and Product Developer Lv Ping from Nanjing, how they recently launched the "Age-Frozen Fridge" for the Chinese market to meet the health and beauty demands of local consumers.
When thinking about rejuvenation or age freezing, one thinks of special skincare products, a healthy diet, sports, or even plastic surgery. How does a refrigerator fit into this topic Xu Hang?
Xu Hang: It's true, a refrigerator might not be considered in the first line of thought when it comes to timeless beauty. And we have certainly not developed a science-fiction product that can actually freeze humans. A fridge comes in handy, though, when you think of storing healthy foods or treasured skincare products. Both of them help to preserve health and beauty up to a certain degree and they need perfect temperatures to stay fresh. That is not a well-kept secret! Therefore, we designed a cosmetics compartment for our new premium Age-Frozen Fridge, made especially to preserve active nourishing ingredients in temperature-sensitive skincare products. An additional VitaFreshmega compartment keeps precious healthy food items full of nutrition and original flavor.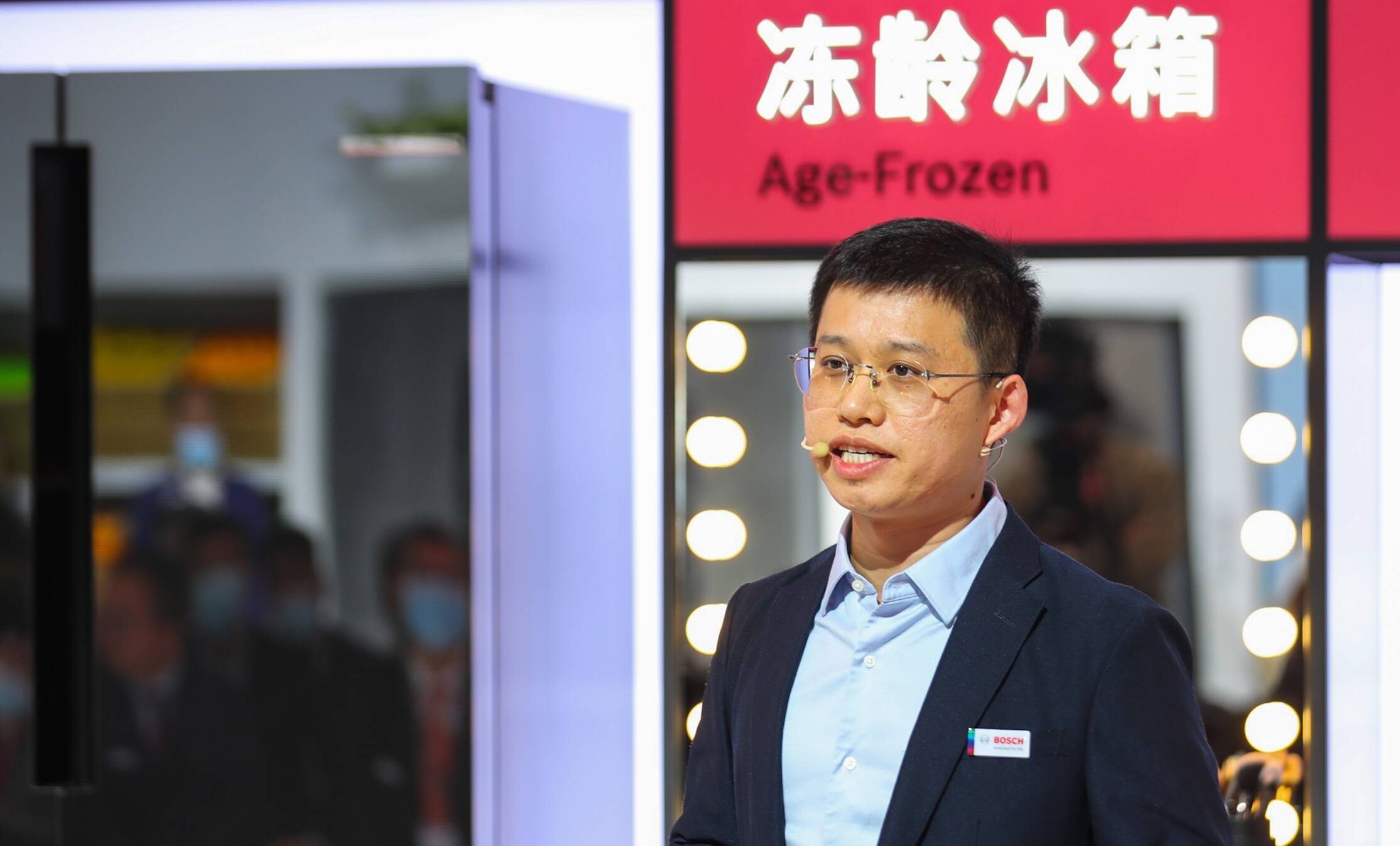 What is special about the new cosmetic compartment?
Xu Hang: The innovative beauty window is integrated into the refrigerator door and accessible from the outside. It is also completely separated from all other compartments of the fridge to minimize cross-contamination of odors or bacteria. With a constant temperature between 10 and 12°C, as well as a thirty percent low humidity environment and a low-transmittance glass door, it provides the perfect storage conditions for cosmetics in terms of temperature, humidity and light. You can store premium skin-care products from wrinkle cream, eye gel, perfume or lotions to best preserve their active ingredients.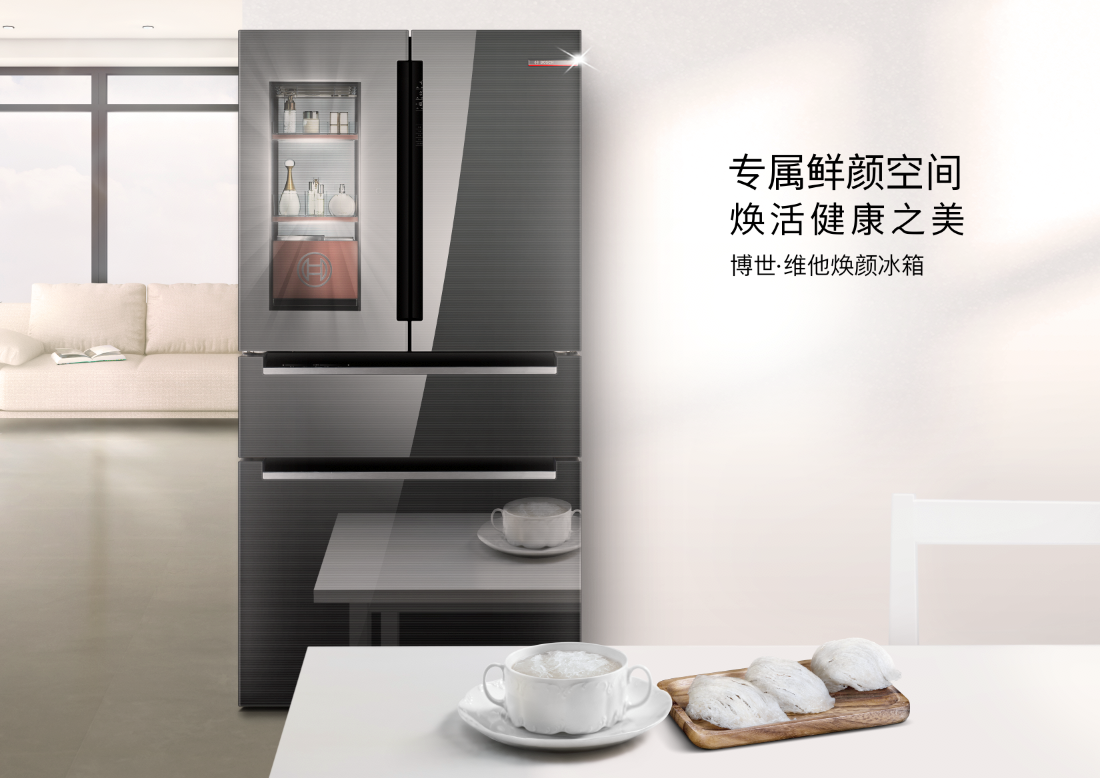 Lv Ping: When developing new products, we concentrate on current consumer wishes, which we are analyzing constantly. One major trend is the rise of China's female consumers, who are responsible for about three-quarters of household purchasing decisions today. If you combine this trend with the findings from a recent Insight Report* that 45 percent of Chinese women spend more than 3,000 yuan on skincare products every year, it becomes quite clear why the beauty refrigerator market is growing in China*. We seized this opportunity to update our refrigerator portfolio and to satisfy the health and beauty demands of modern women thanks to the extraordinary technological edge and pleasing design. 
What was the biggest technical challenge for integrating the new cosmetic compartment and how did you overcome it?
Lv Ping: The biggest technical challenge was to balance the inner storage capacity with a suitable temperature for skin-care products, based on a slim door design structure. Usually, these three topics do not combine well. If you increase the door-in-door depth, you get better temperature control but less storage capacity. After long-term research and development, we decided to use the world's thinnest vacuum insulation glass (VIG) for the panel. It allows for spacious storage capacity inside the fridge and precise temperature control in the door panel, killing two birds with one stone. This is phenomenal and inspiring because BSH is the first home appliance manufacturer to use VIG in refrigerators.
There are two types of existing refrigeration solutions for skin-care preservation in the market, today. Some manufacturers install a cosmetic box inside a traditional fridge. Usually, these are a little too cold for storing cosmetics, because oil and water ingredients separate when stored below four degrees. Alternative small cosmetic fridge solutions based on semi-conductor refrigeration do not offer stable temperature control. Bosch's new fridge can achieve a suitable and stable temperature between 10~12°C, ideal for skincare products.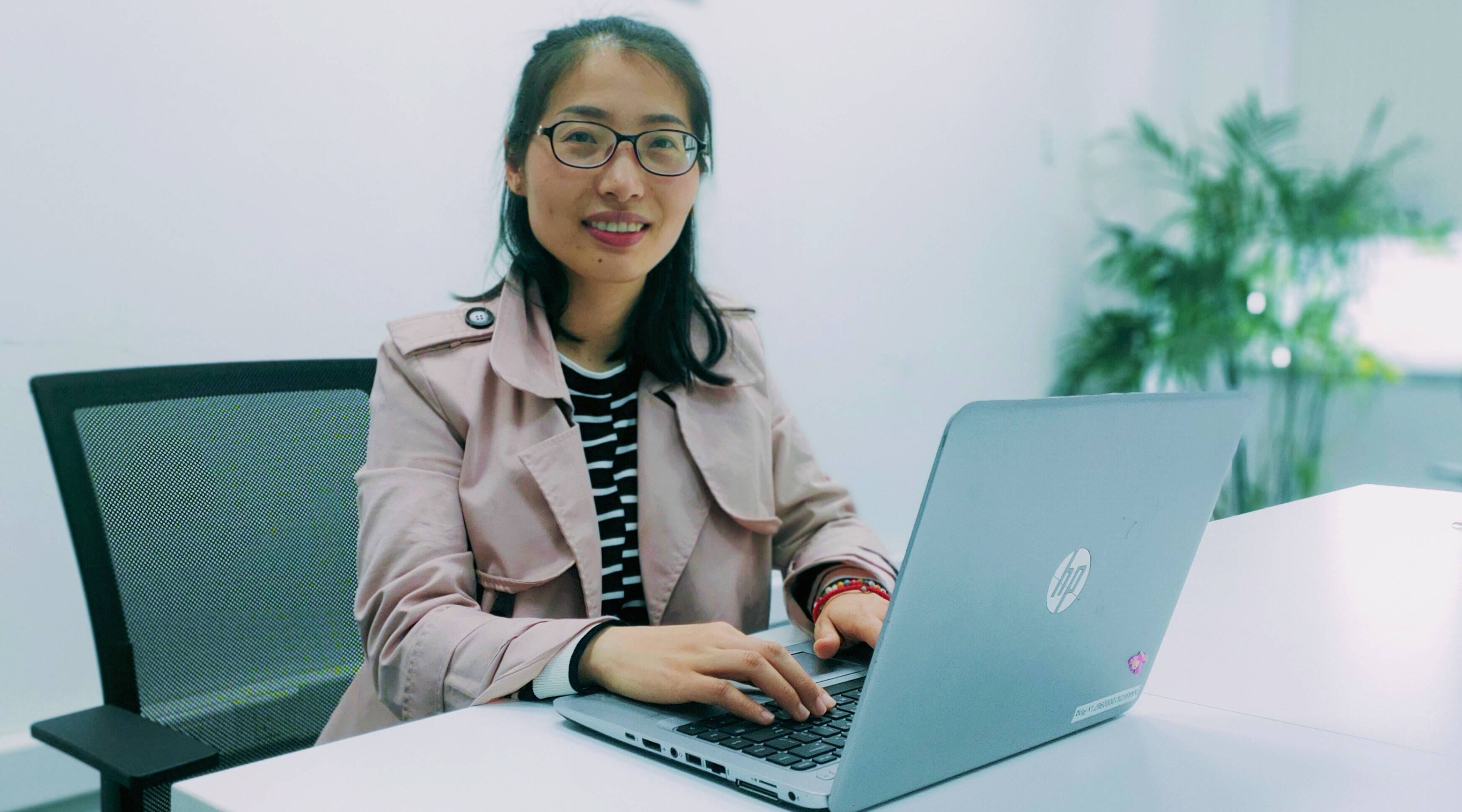 Improving the quality of life at home
Xu Hang: We have been rooted in China for more than twenty years and the market is very important for BSH. We are offering high-quality innovative home appliances to Chinese consumers to improve quality of life at home. Meeting the changing needs with premium-led innovations and German craftsmanship is the basis for our success. Bosch's new Age-Frozen refrigerator is such a premium innovation that opens up a new market for luxury refrigerators and plays a flagship role in the high-end segment. Moreover, it reinforces the position of the Bosch brand image as a market leader of hygienic and healthy refrigeration. 
*according to 2020 Women's Quality Life Trend Insight Report by the First Financial Business Data Center 
**according to official data from the Chinese online marketplace Tmall