Posted on 04/05/2017 via BSH Home Appliances Group
It's Official: BSH is a 'Top Employer' in 15 Countries Worldwide
2017 started off very well for BSH as we were listed as a Top Employer in 15 countries worldwide. Here we explain why this mean so much to us, and what we have planned for the future.
At BSH we are on a mission to constantly improve the working lives of our employees. The professional and personal development of all of our employees is very important to us, and we make every effort to ensure that our employees feel supported and respected in everything they do.
A Successful Year
So we were thrilled to learn that our efforts to achieve the highest possible standards in employee conditions, HR strategy and employee satisfaction across all of our sites worldwide were recognized by the Top Employer Institute once again. They named us as a 'Top Employer' for Europe, the USA and Asia Pacific and we made the lists of Top Employers in a total of 15 individual countries for 2017.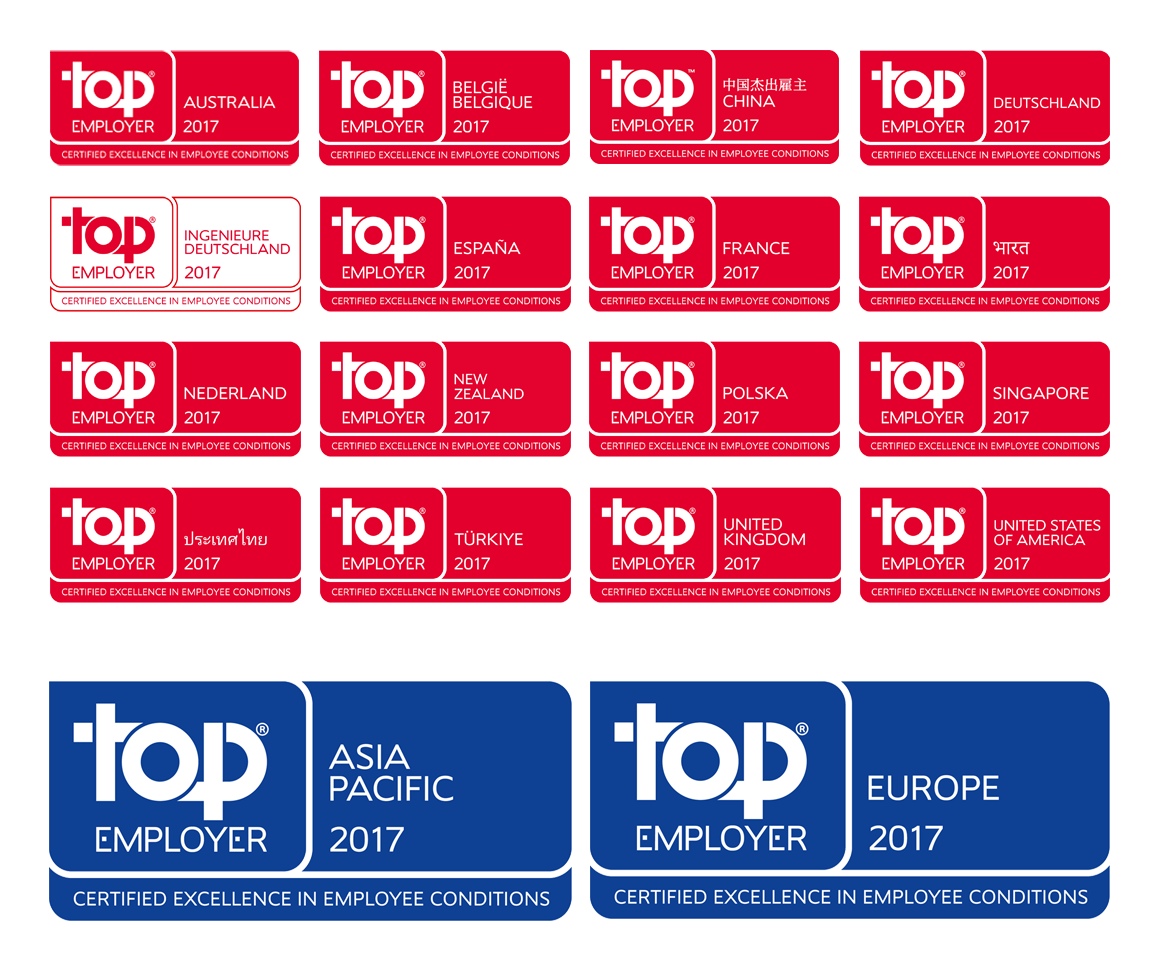 Top Employers Institute
Our appearance in these lists of 'Top Employers' worldwide is especially exciting for us because, by its own admission, the 'Top Employers Institute' only awards organizations that achieve the highest standards of excellence in employee conditions. The 'Top Employers' Institute commends BSH on 'providing exceptional employee conditions,' for 'nurturing and developing talent throughout all levels of the organization' and for 'always striving to optimize its employment practices and develop its employees.'
Constantly improving
We are of course honored to have been recognized among best employers worldwide over the past year, but the hard work doesn't stop there. We are committed to continuing our efforts to improve the lives of our employees over the coming years, and hope to continue leading the way with our HR strategies. For this purpose, we will, for example, continue to conduct our BSH employee survey, across all of our sites worldwide and make improvements whenever we can.
Comment here
Thank you for submitting a comment! Your comment is being moderated and may take up to a few days to appear.